Asbury COVID-19 Response & Communications
Asbury Communities operates eight continuing care retirement communities in Maryland, Pennsylvania, and Tennessee serving approximately 4,800 residents and employing 2,800 associates. Ensuring that we provide a safe and healthy environment for those who work and live at our communities is our highest priority. We are proud of the incredible work being done by our associates and grateful for the support we are receiving from our many residents and family members as we work through this pandemic together. See examples of our associates' efforts here. Sign up for Family Email Updates here.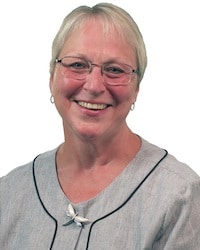 We continue to aggressively work to minimize the risks of the COVID-19 virus for residents and associates in our communities.
As testing supplies and laboratory resources become more available in each of our markets, Asbury will continue to focus on testing residents and associates for COVID-19 as a key element of our prevention and containment strategies for the virus. Asbury will continue to ensure that screening processes and infection prevention and control protocols, algorithms, and technology are implemented based on the most reliable evidence available. 
Specific actions include:
Active screening of associates, residents, and essential visitors using the updated CDC guidelines
Proper use of Personal Protective Equipment by associates across our communities;
Hand hygiene reinforced daily for all associates
Protective measures regularly communicated to residents and family members
Strict isolation and quarantine measures practiced as appropriate, with designated areas or rooms for residents impacted in the assisted living / personal care, and skilled nursing buildings
Regular communications with state and local health departments on the evolving pandemic
Daily monitoring of local area COVID-19 activity, and federal, state, and local government communications
On May 21, 2020, we will change our COVID-19 status reporting to a once a day as per the most recent CMS guidance. Charts will be posted mid-day, seven days a week through the following links. Status chart key: RL = residential, AL = assisted living, PC = personal care, SNF = skilled nursing
Currently Asbury has no plans to lift visitation restrictions or remove protocols for screening or infection control that have been put into place. Emerging state plans for re-opening businesses do not change this.  We will continue to be guided by the Centers for Disease Control and Prevention, Centers for Medicare and Medicaid Services, and state health departments, and exercise an abundance of caution.
Media Contact: Cathy Canning, Director of External Communications, at 301-250-2103 or ccanning@asbury.org
Visitation: Asbury has suspended visitation at all of our communities across all levels of living – residential, assisted living or personal care, and skilled nursing – as required by the Centers for Medicare and Medicaid Services (CMS).  Please see the list below for important prevention measures also in place within our communities. We understand that connecting with loved ones is incredibly important, and we hope that you will continue to reach out via telephone, email, text, or through Skype or Facebook. Let us know how we can help facilitate communication.
Grocery staples are being made available at our communities through our partner Sodexo and can be delivered with no contact. Residents may use dining points or charge to their monthly service fee.

All communities are accepting groceries from delivery services or family, and as needed, facilitating their distribution to residents. Asbury Methodist Village family members see message at bottom for delivery guidelines; Gatehouse (301) 216-4001.
A Message From Our CEO
Our Preventive Measures: Asbury continues to monitor and follow recommendations coming from the Centers for Disease Control and Prevention, Centers for Medicare and Medicaid Services, and state and local health officials. Our response is being led by the highly qualified and experienced Asbury Communities Clinical Team. (Meet the team here.) Our communities' leadership teams are in daily communication with the Asbury Clinical Team to discuss and adjust operational procedures accordingly.
Asbury Communities has suspended visitation across all levels of living at our campuses as required by the Centers for Medicare and Medicaid Services (CMS). All community events, resident group activities and trips have been suspended.
Daily screening procedures are in place for all associates and the limited essential visitors coming to our campuses. This includes employees, such as home care aides, who may be coming from outside agencies. Additional screening procedures at the time of admission or move-in (for residents) or upon hire (for associates) are in place.
We continue to reinforce with residents and associates that it is imperative to follow all state mandates for COVID-19.
All Asbury communities are complying with CDC guidelines on personal protective equipment, including the use of appropriate masks, for clinical staff. In addition, cloth masks have been made available to all non-clinical associates on our campuses, and they have been directed to wear them while at work. See more regarding mask use.
If residents receive services from private duty or agency-based caregivers who are not on our preferred list of providers, we are asking them to check with their management to ensure that they are following the latest infection control guidelines.
Dining rooms at our communities are closed. Residents in assisted living or personal care and skilled nursing are receiving meals in their rooms with assistance as needed, and residential living residents have the option to order meals.  Delivery fees are waived.
We are accepting groceries at our campuses from delivery services or family members and facilitating their delivery to residents – and we are encouraging residents to use delivery services rather than go out to purchase their own. Our dining partner Sodexo is also making limited groceries available for purchase on our campuses.
We have posted signage regarding prevention techniques, our visitation and group event changes, and actions to take if you feel ill around all of our communities – and we continue to communicate to those who live in our residential neighborhoods the importance of maintaining state stay-at-home measures.
We are working to proactively increase supplies. We are fortunate to count Sodexo, a global corporation specializing in dining and facilities management, as our partner. They bring additional resources to bear – including associates should the need arise.
We have added supplemental education and resources for associates, including videos on prevention practices by Vice President of Clinical Excellence, Skip Margot.
VP of Clinical Excellence and COVID-19 Task Force Leader Skip Margot
This is a challenging time as coronavirus dominates the news and continues to spread. We are operating out of an abundance of caution in all that we do, and the precautions in place now – and actions that may be needed later – are well thought out and supported by an evidence-based approach.
We are committed to ongoing communication with residents, family members, and associates and are sharing relevant updates to coronavirus prevention practices as they become available.
Messages of Thanks from Our Residents and Families