What Asbury Place Maryville Residents Say …
There's always something interesting going on at Asbury Place Maryville, where the beauty of nature and the warmth of this thriving community intersect. Keep reading to hear what residents have to say about life in the shadows of the Smoky Mountains.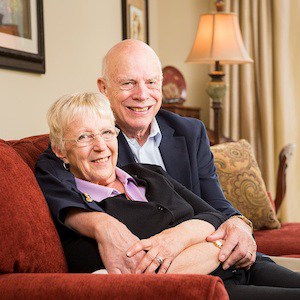 "There's a sense of community and belonging that's very special."
"We first came to Asbury Place with friends from our church who were looking at the community for themselves and wanted our opinion," Marie says. "We weren't even thinking about moving at that point. We went home that night, and Fred said, 'You know, this might be an idea for us.' A few months later we moved into a cottage. After six years we can still say it was one of the best decisions we ever made. We now have the security to know we will have care when we need it for the rest of our lives, we have a very active lifestyle here and, best of all, we have made wonderful new friends.
"I love every one of the staff, and I've made some good friends here"
"When I saw the mountains from my apartment window, I knew Asbury Place was for me. I love every one of the staff, and I've made some good friends here. I would definitely recommend it."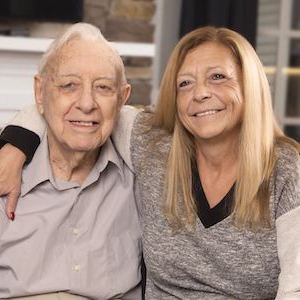 "Anything he wants, it's right here."
"Having my parents move to Asbury Place years ago has made such a difference for me and for my brother. They really enjoyed being part of the residential community and then, when my mom developed memory issues, my father received a lot of help from the staff. We could not have supported her at home during her later years. The continuum of health services has been such a blessing.
They both moved to The Alpine House for assisted living memory care, and it's such a relaxing place. It's beautiful and really looks like a private home. My dad is an engineer. He's used to doing things for himself, and he always said he did not want to be a burden to me and my brother. I come and visit, but I know that when I'm not there, he's receiving what he needs, too.
It takes a special kind of person to be there every day with a smile on your face. The caregivers are trained for this. Anything he wants, it's right here."
Learn About Life at Asbury Place Maryville
Here's your chance to see what your story at Asbury Place Maryville could look like. Get first-hand experience with our community today by booking a tour.