COVID-19 Vaccine Facts and FAQs
Associate Resources and Vaccine Information Hub
During this challenging year, your dedication to our science-based practices in COVID-19 prevention and control, to those you serve, and to each other have kept our communities as safe as possible. The safety and well-being of our associates and residents remains our highest priority.
The U.S. Food and Drug Administration (FDA) has determined the Pfizer and Moderna vaccines currently authorized for use to be safe – and it has been shown in clinical trials to be highly effective. Asbury believes that vaccination is an important way to expand our organization's ability to protect those who live and work at our communities against COVID-19.
Our approach continues to be grounded in science and facts, following guidance provided by the U.S. Centers for Disease Control and Prevention, the FDA, and the expertise of our clinical leaders.
We strongly encourage you to receive a vaccine as soon as it becomes available to you. You must receive two doses for the vaccine to be effective. While this decision must be right for you, it reaches beyond you to those we serve, to their families, and to our Asbury associate family.
Check out these photos of Asbury associates sharing why they got the COVID-19 Vaccine!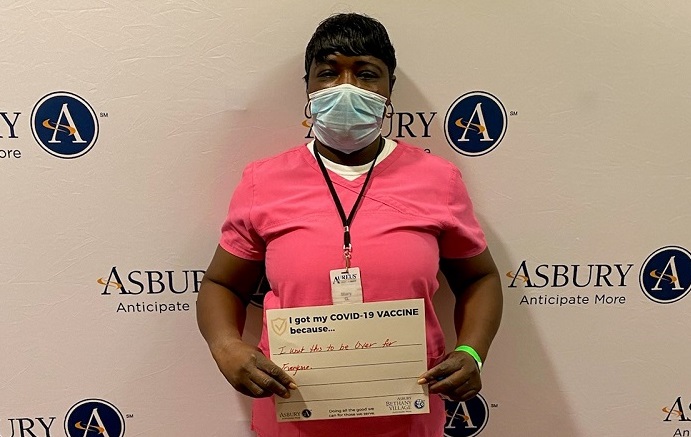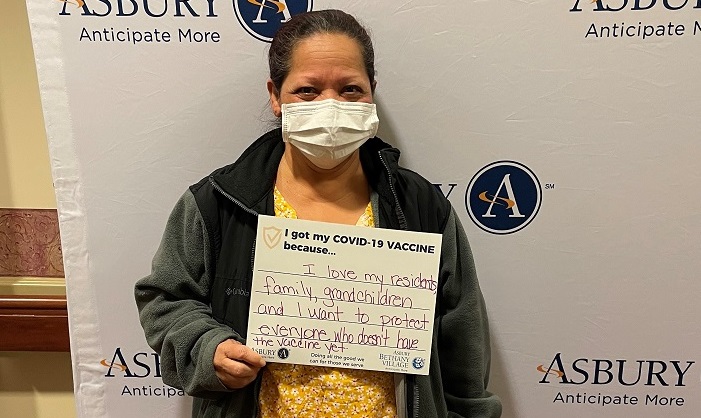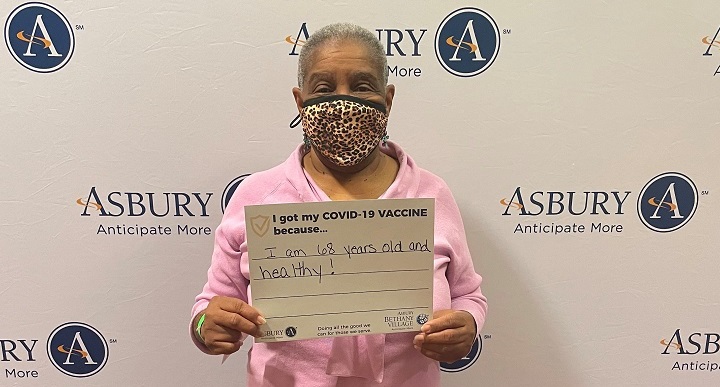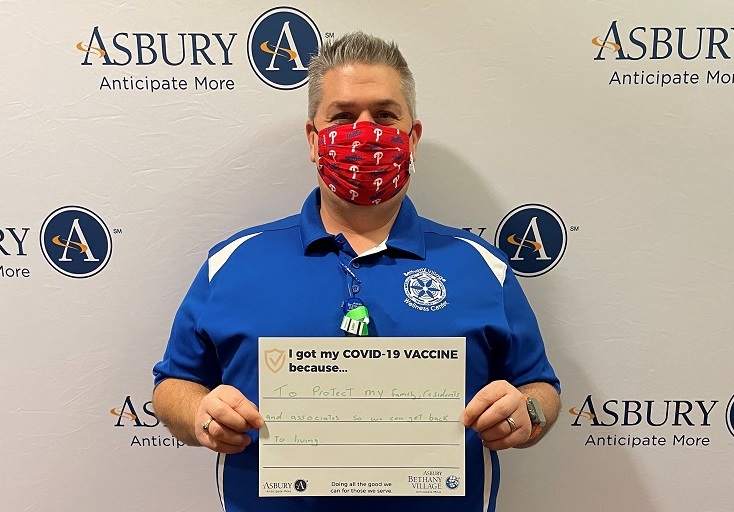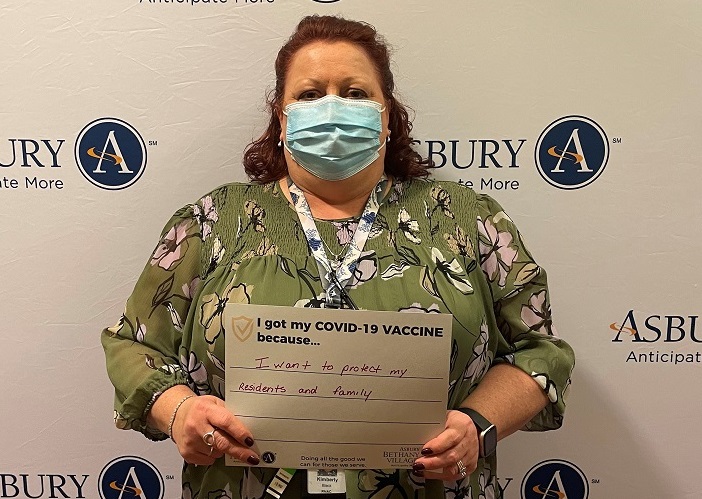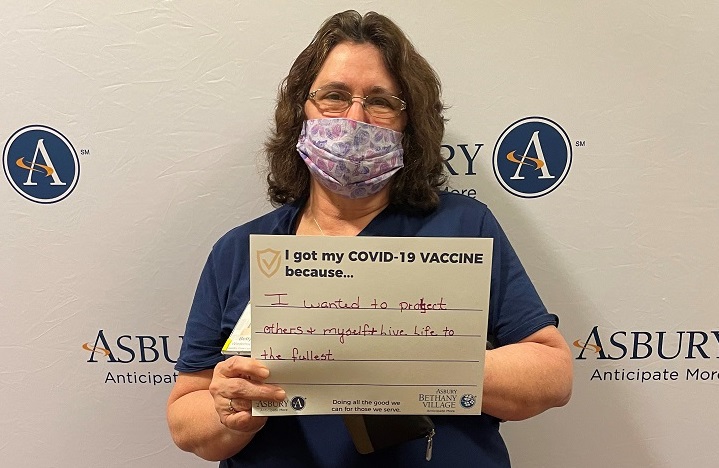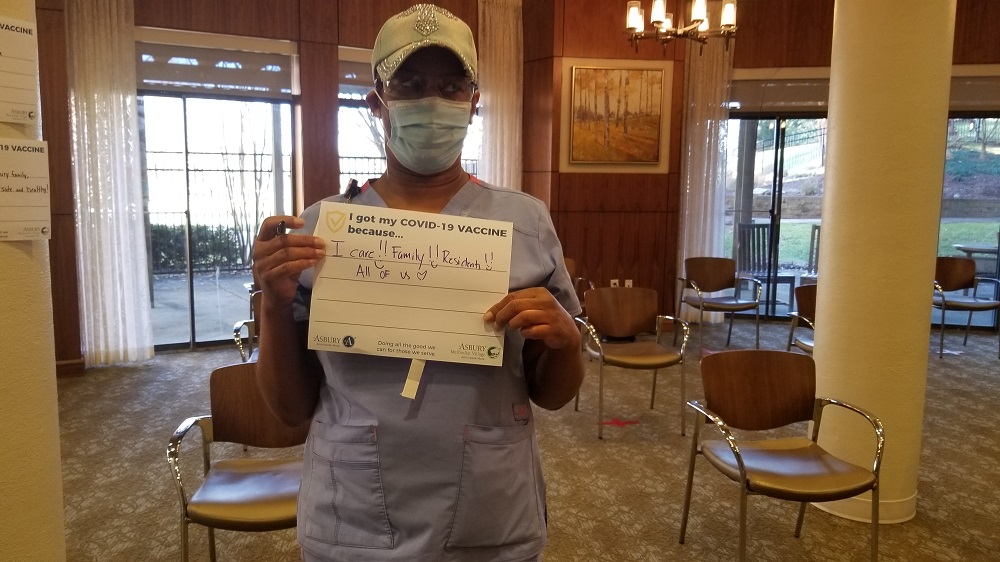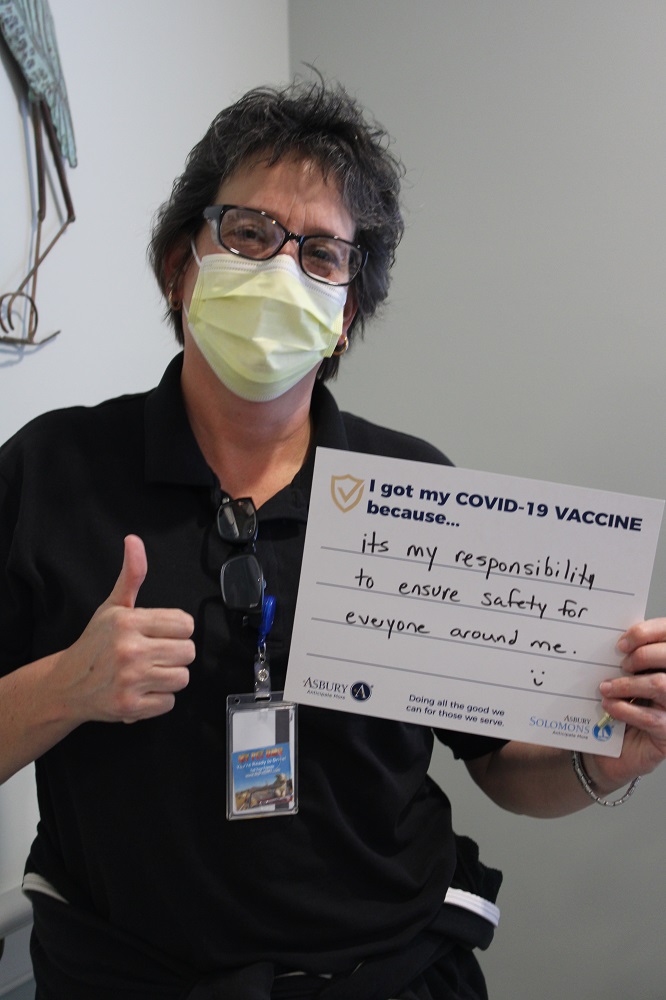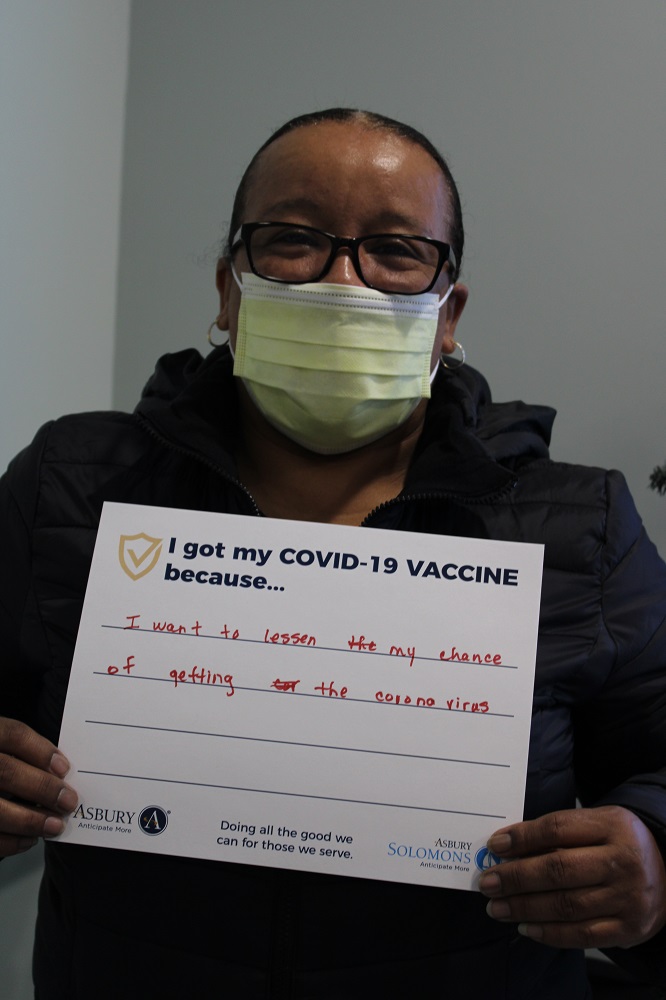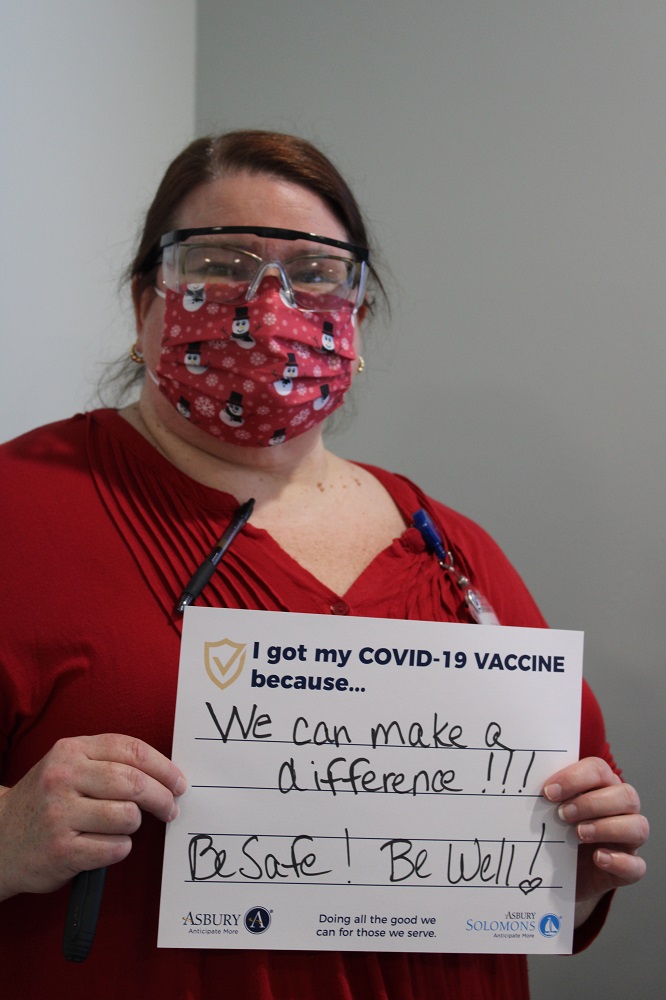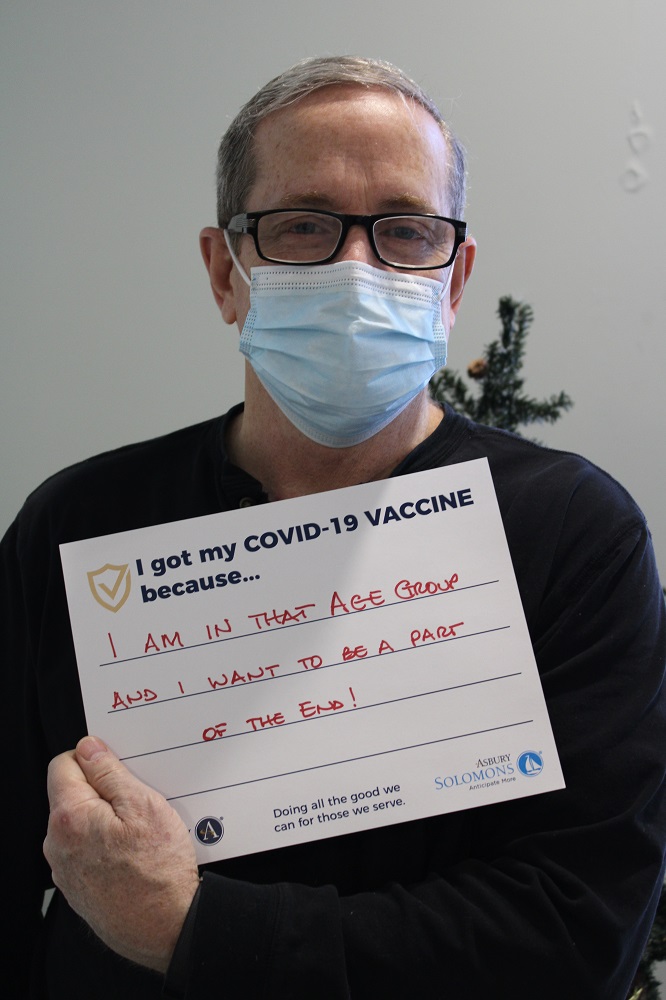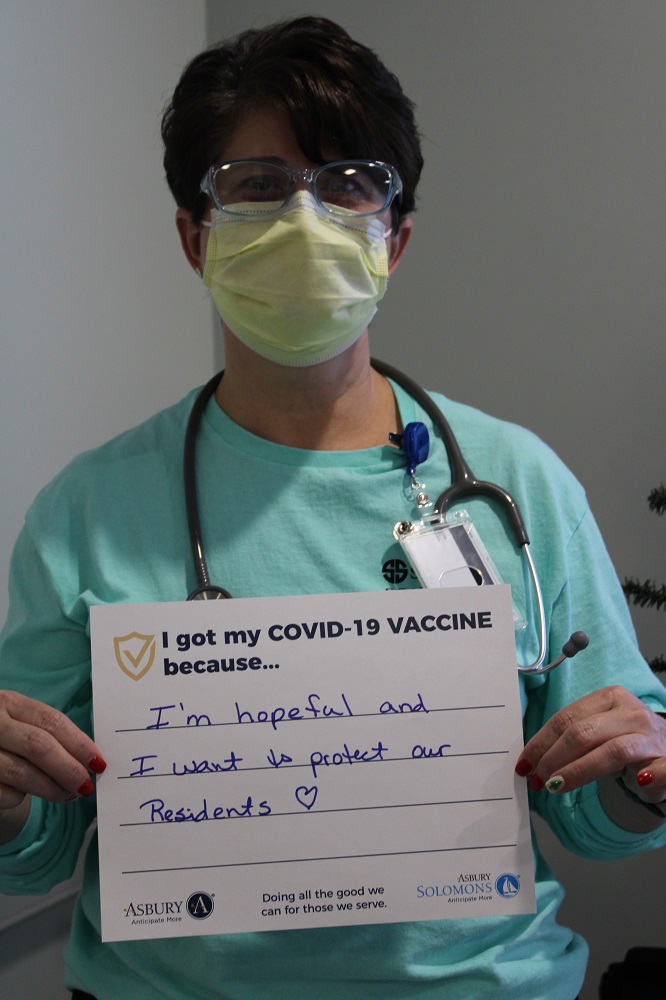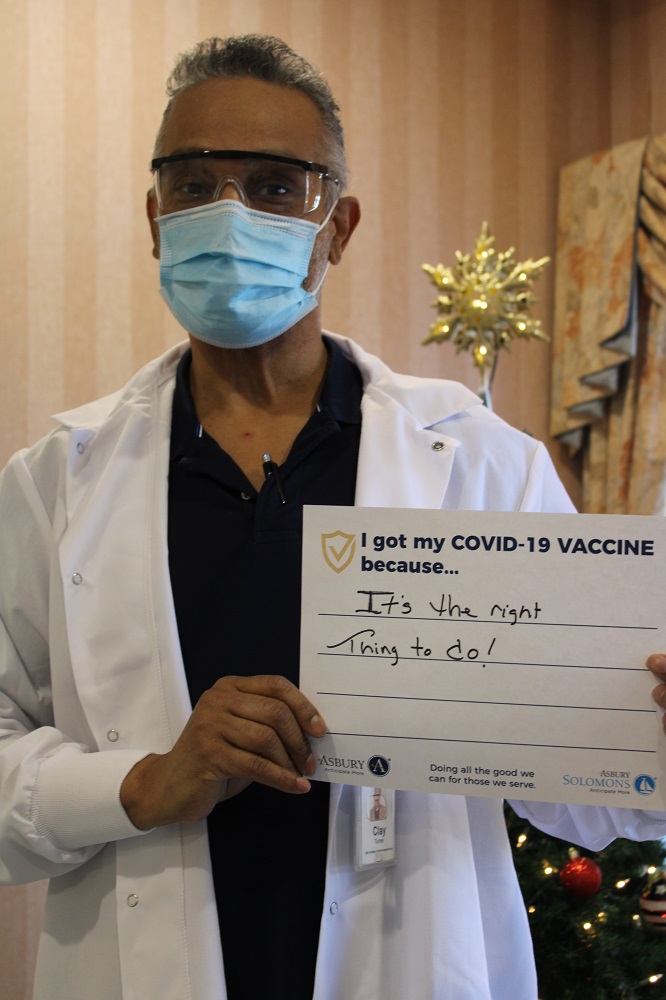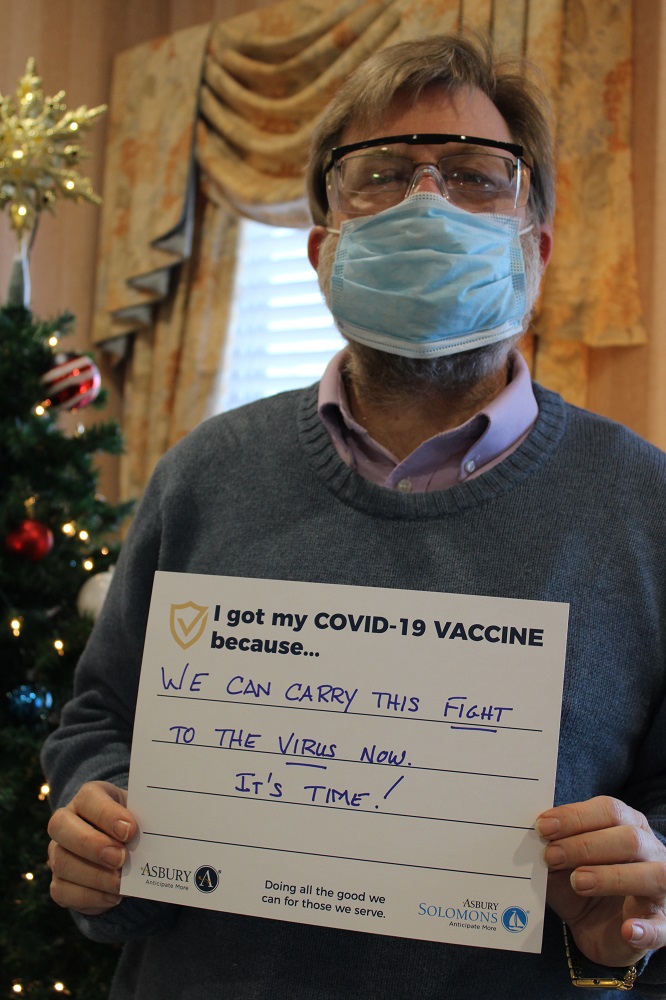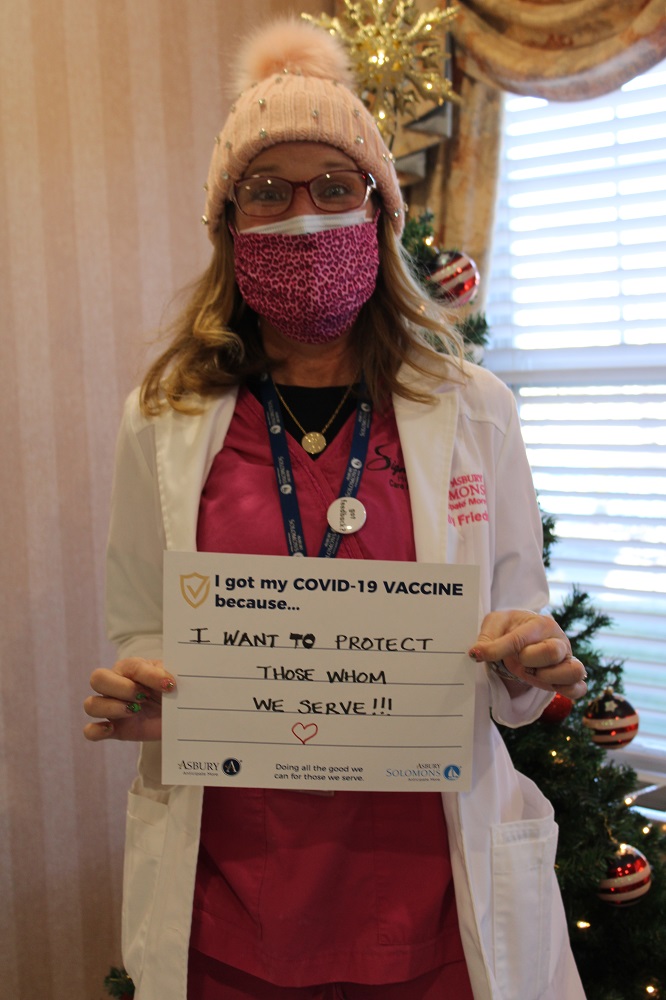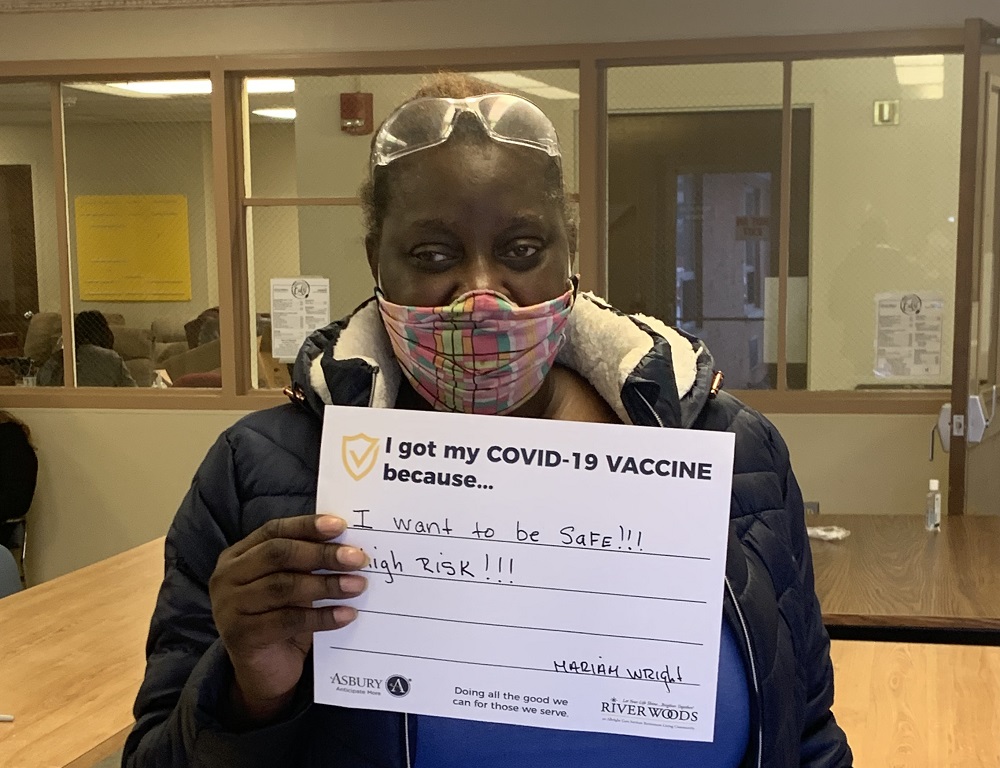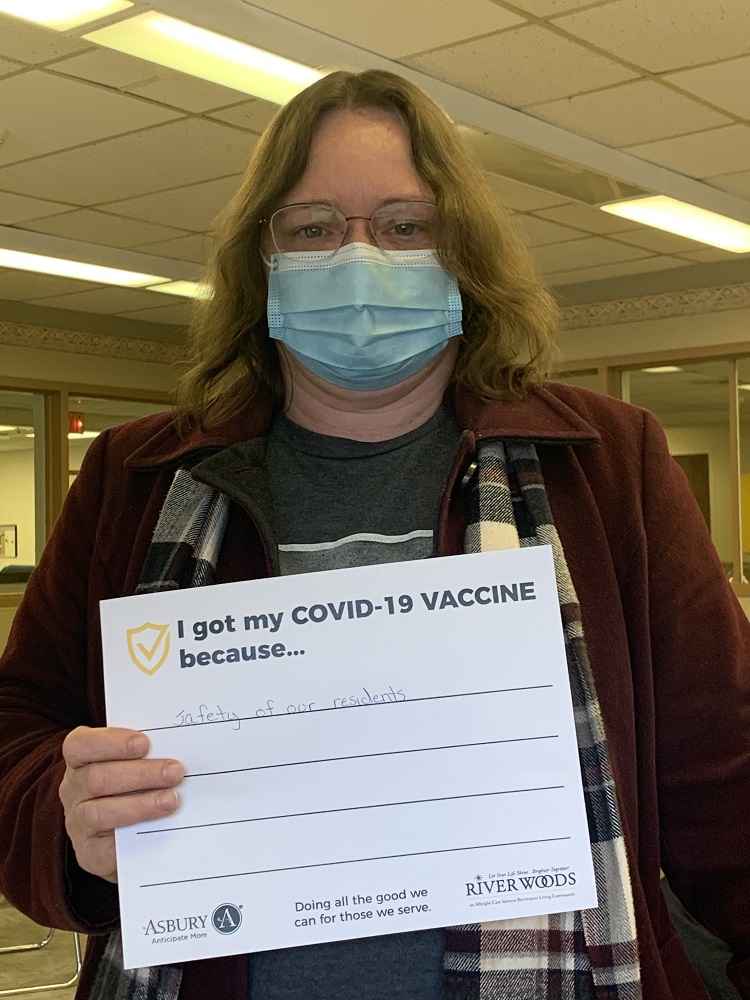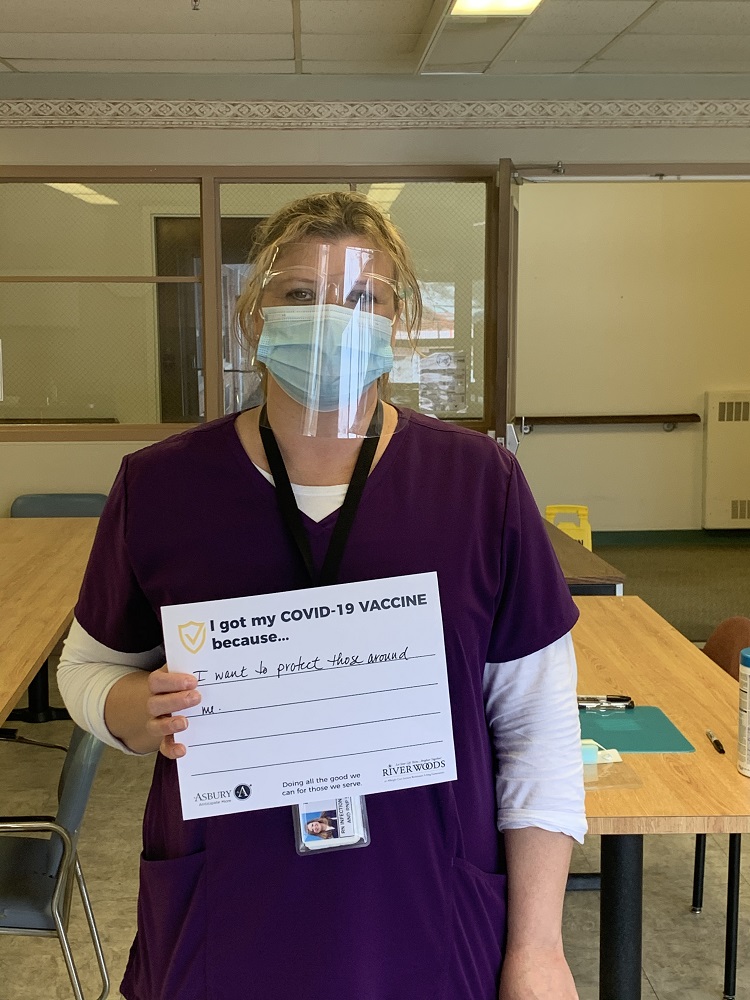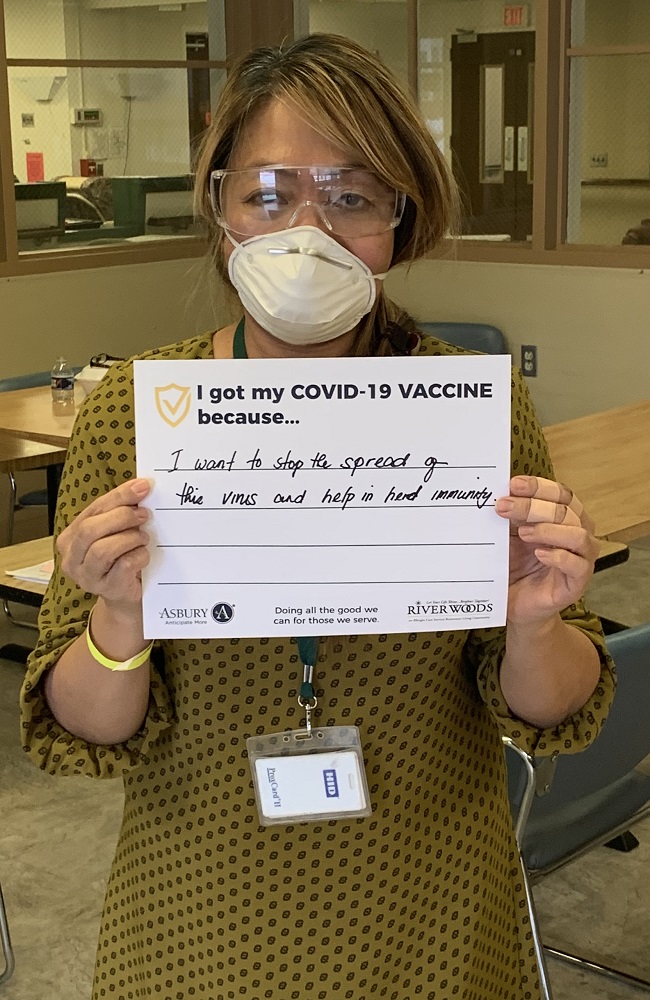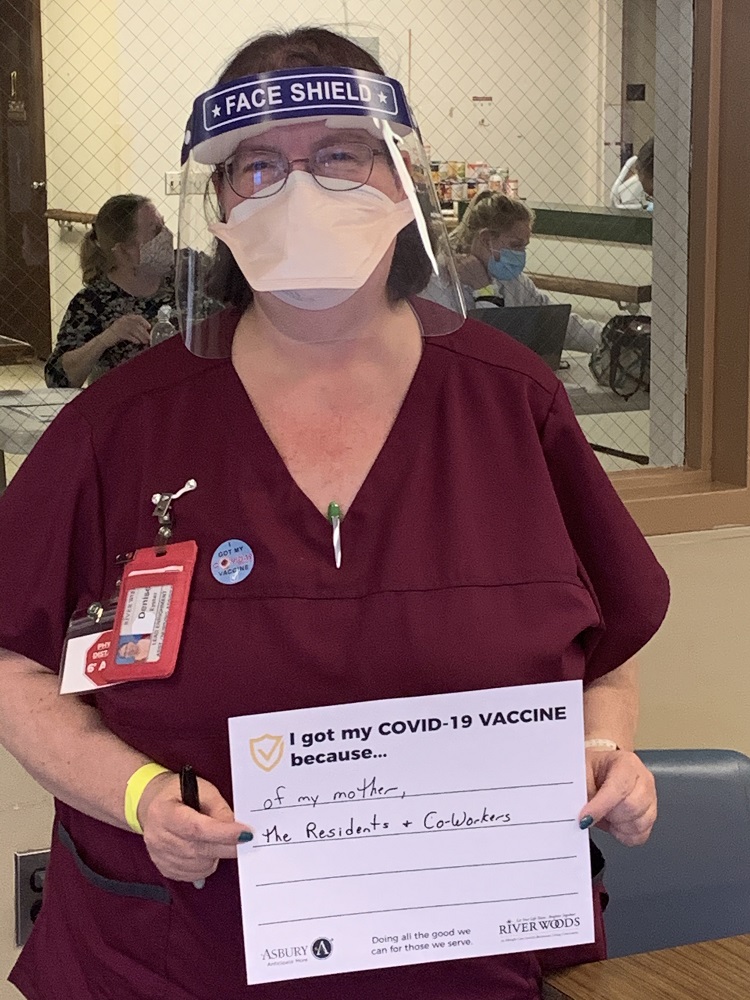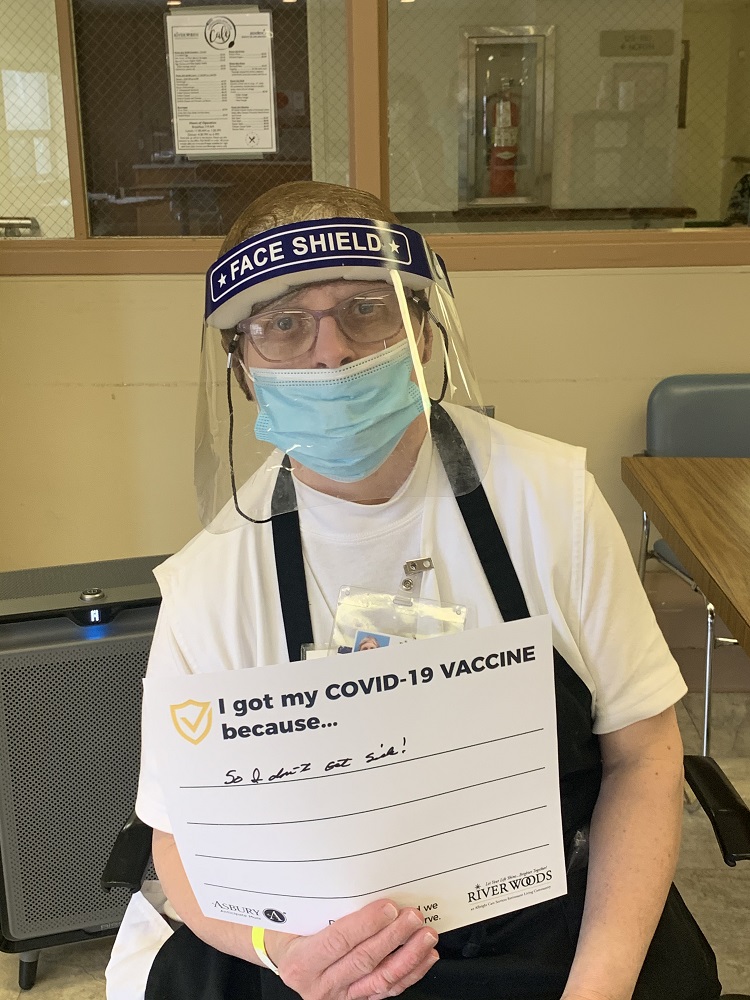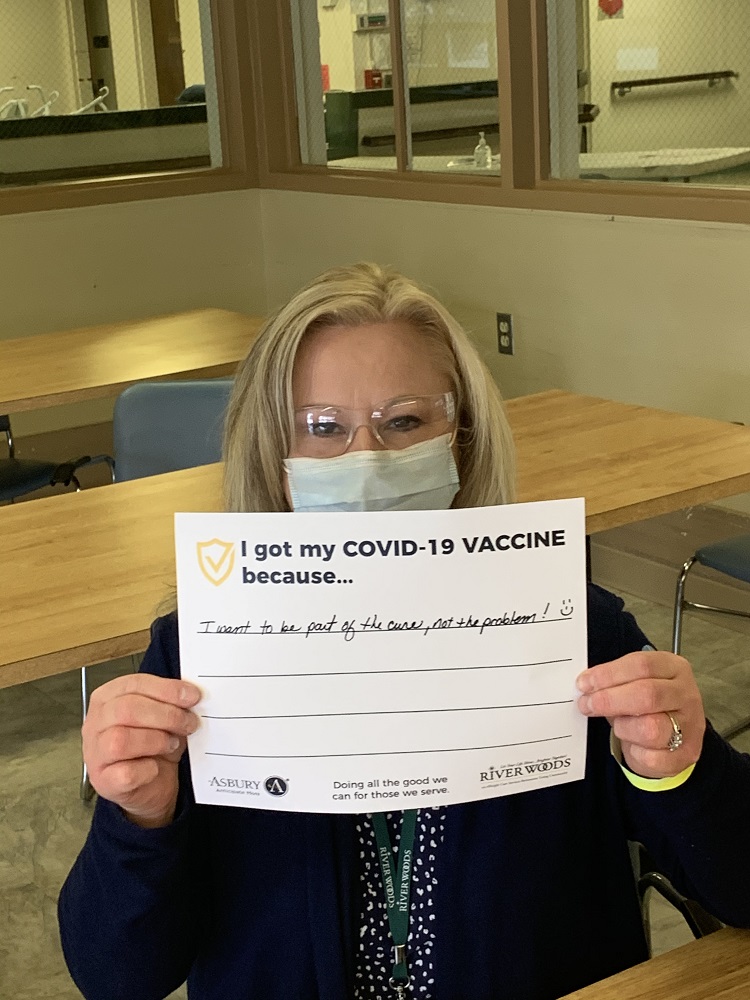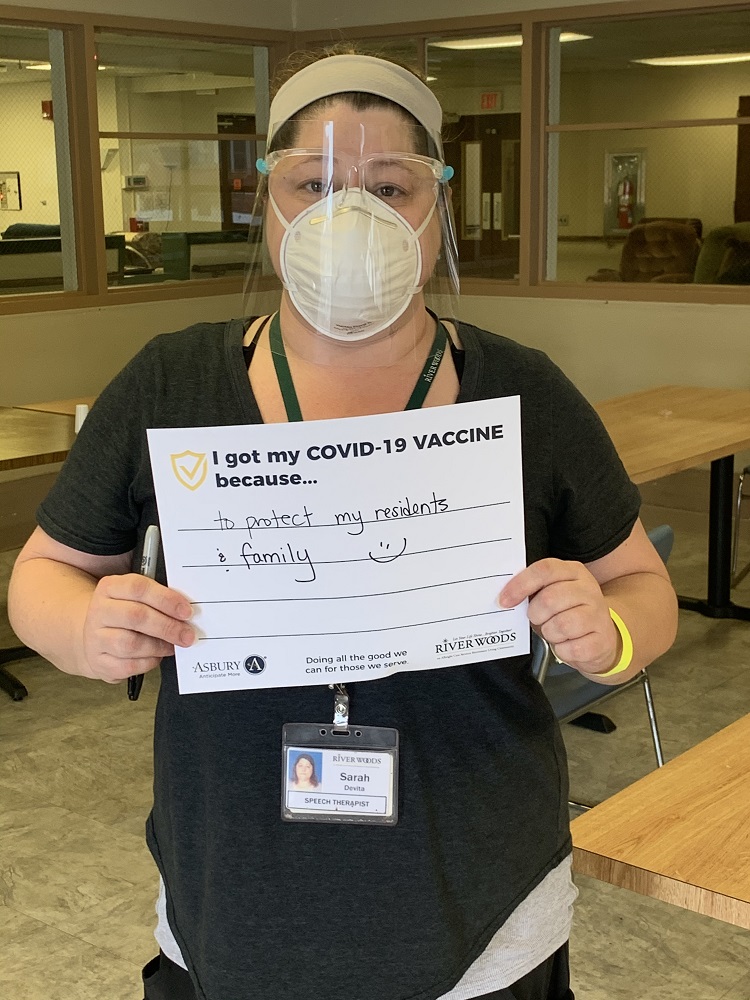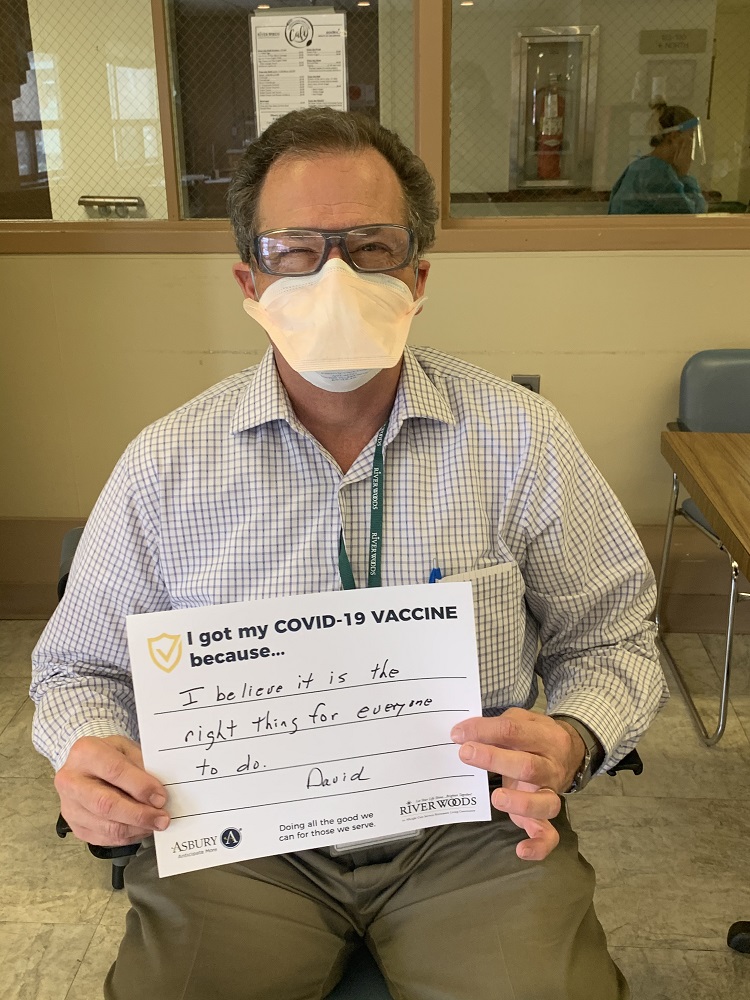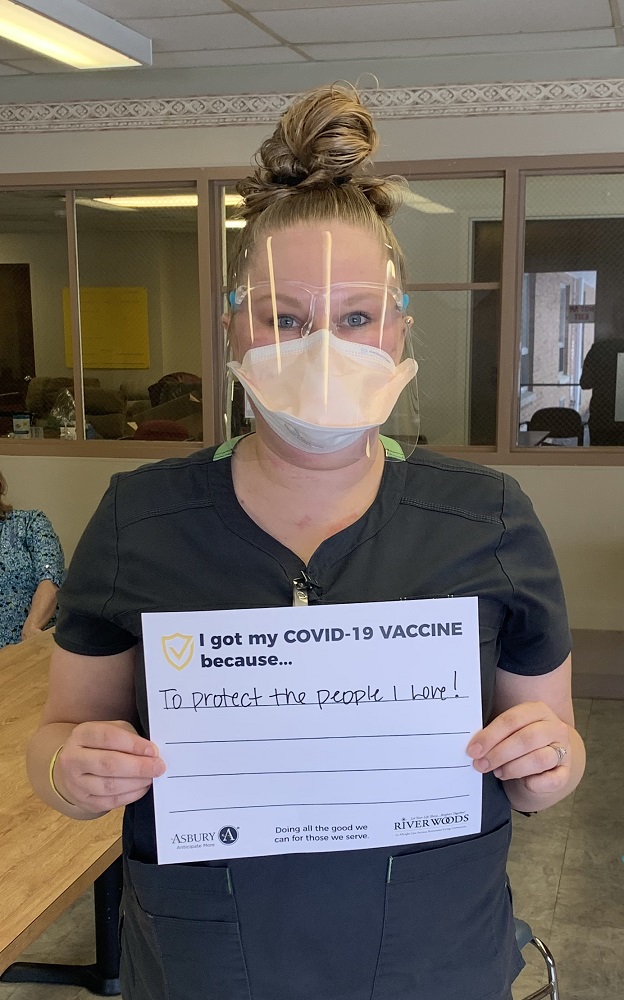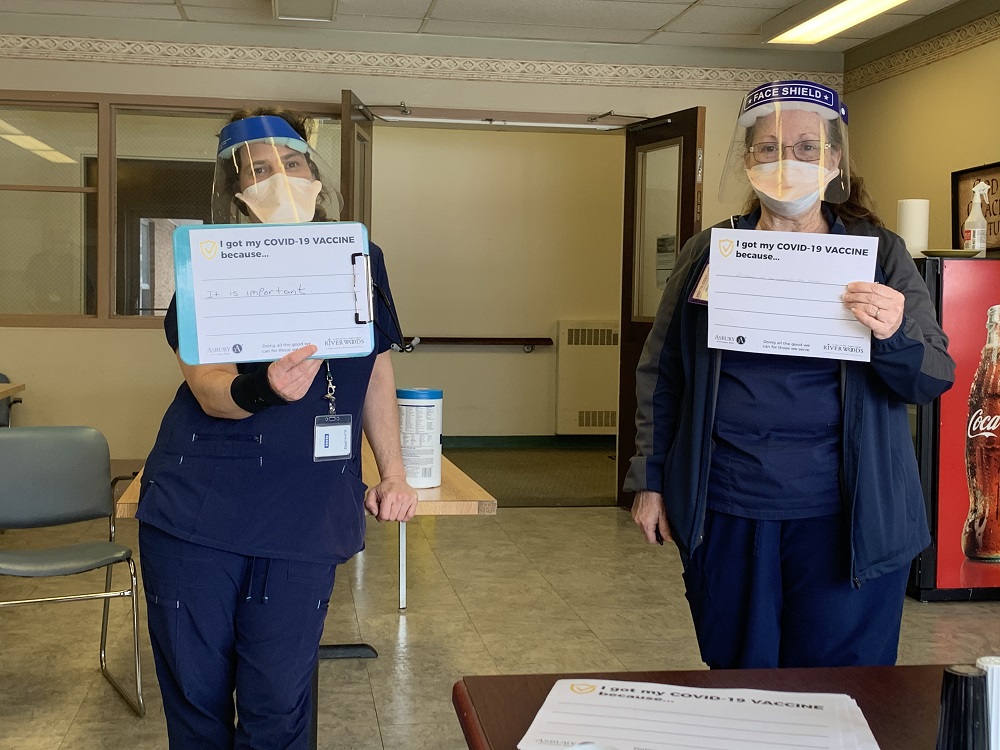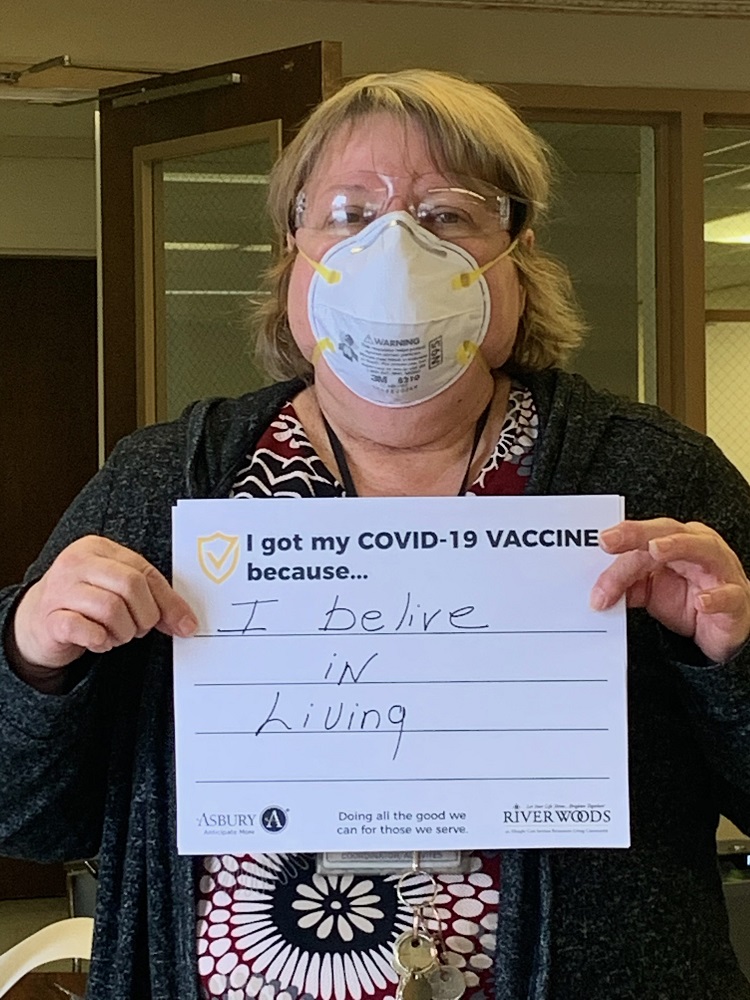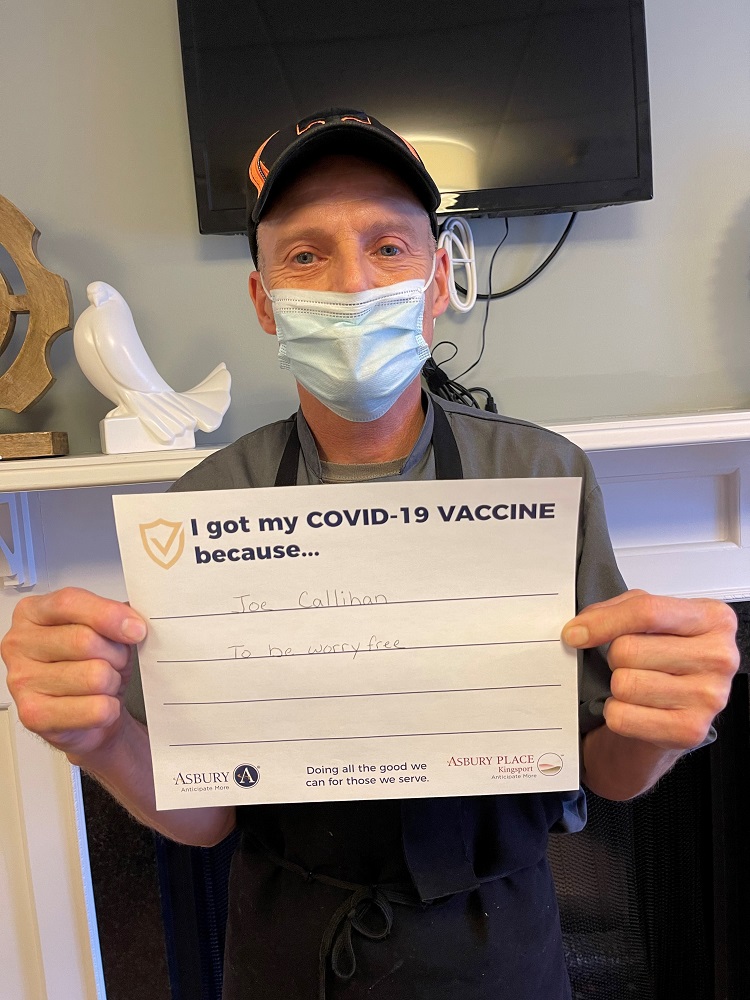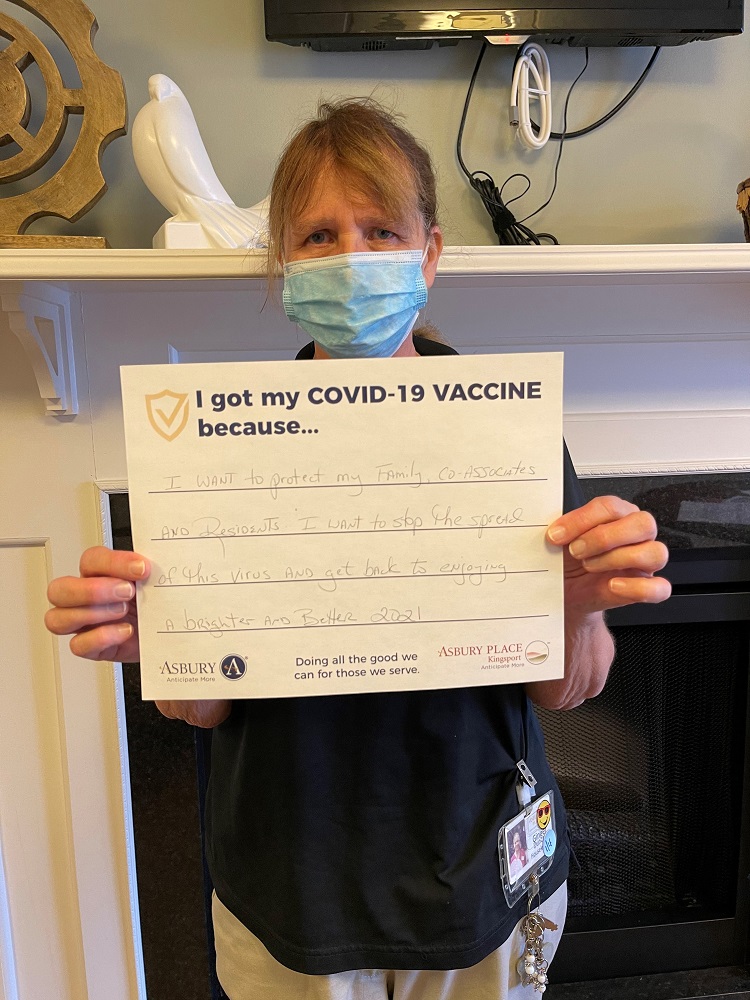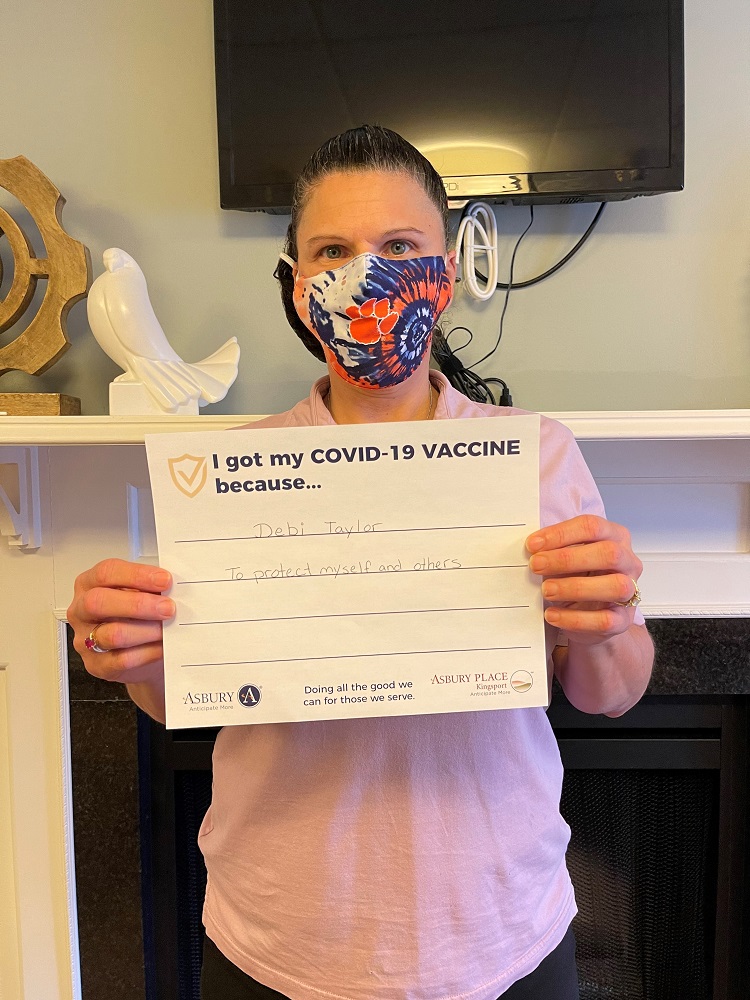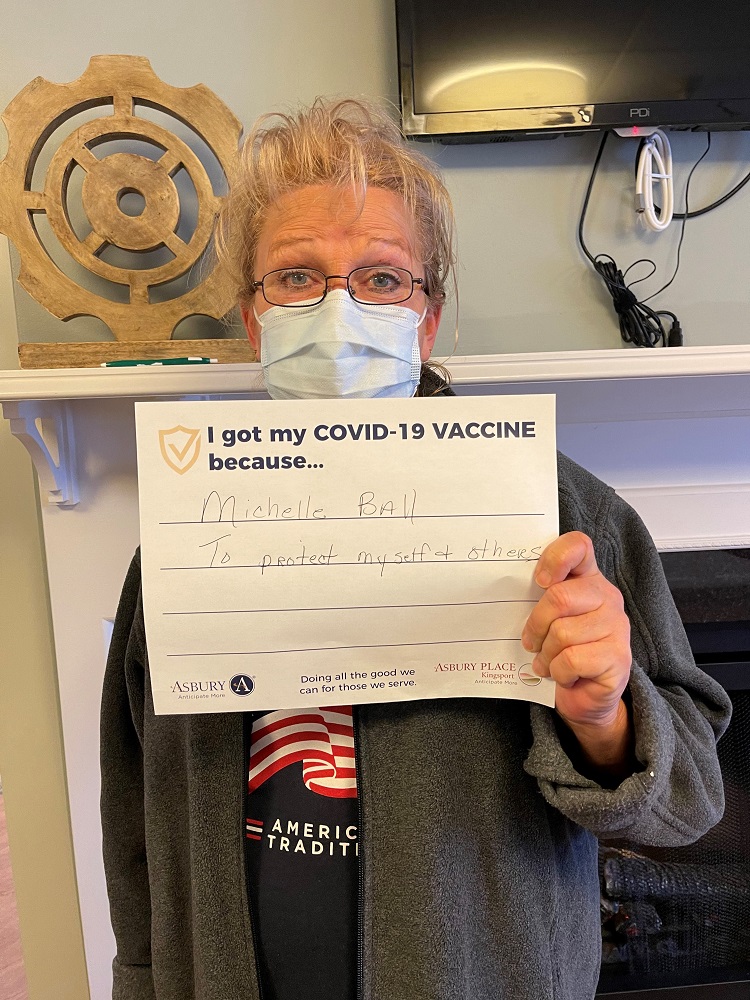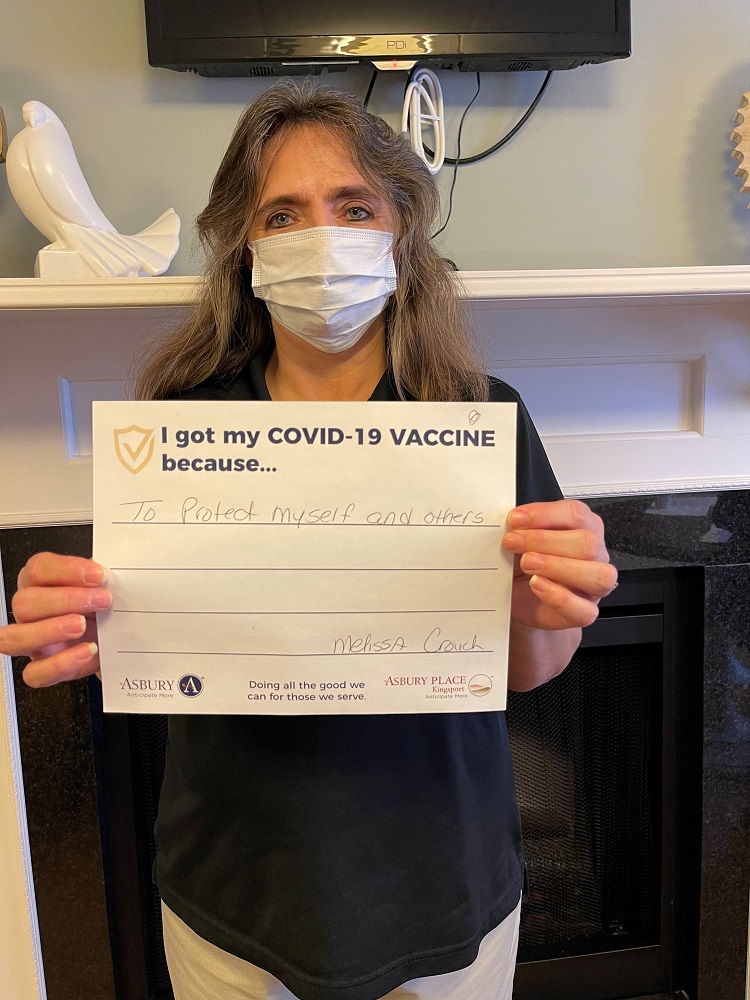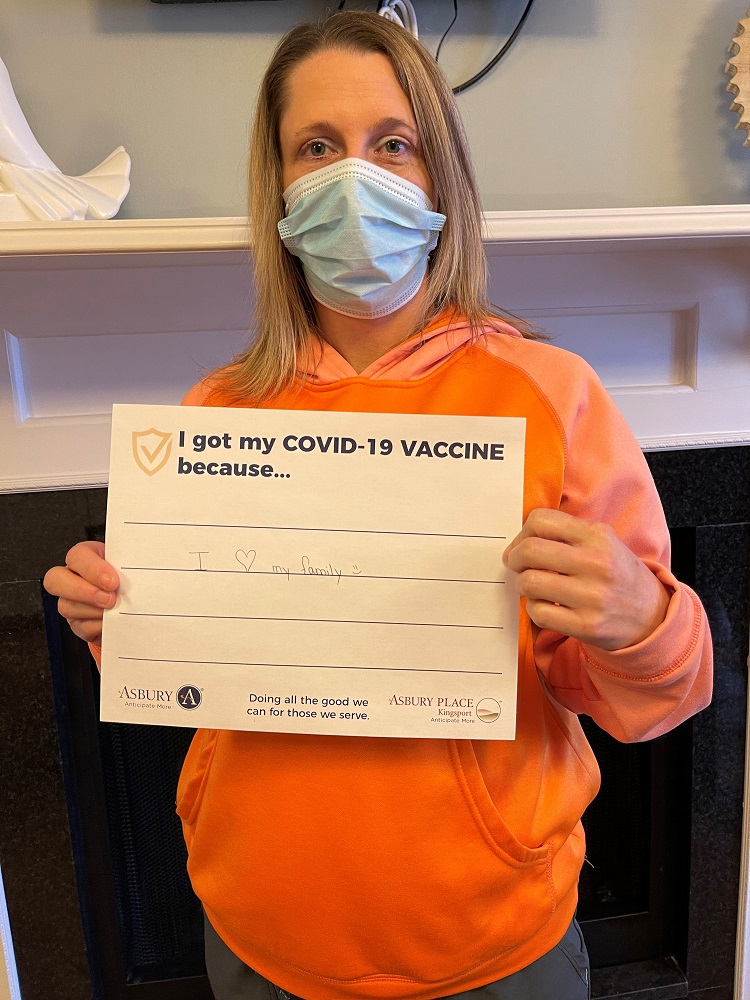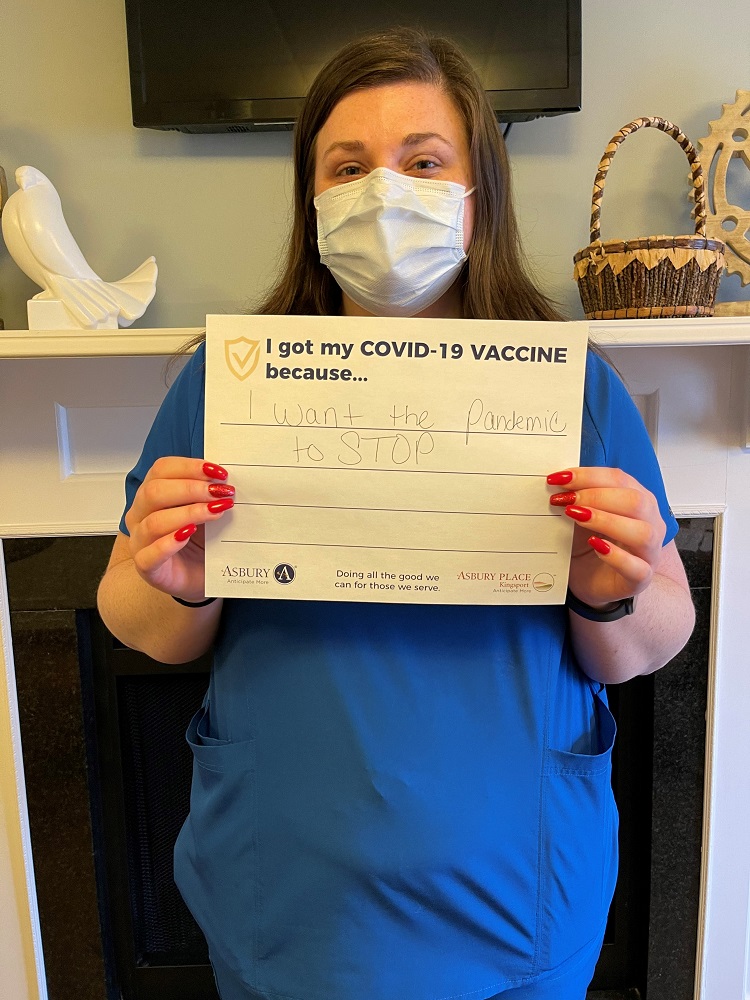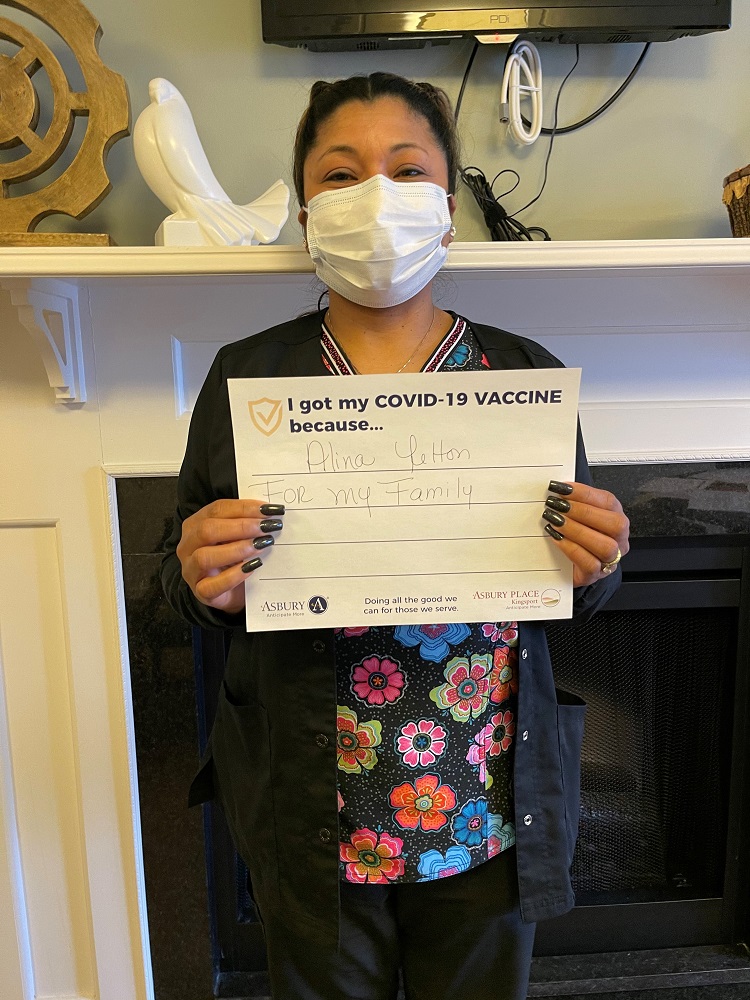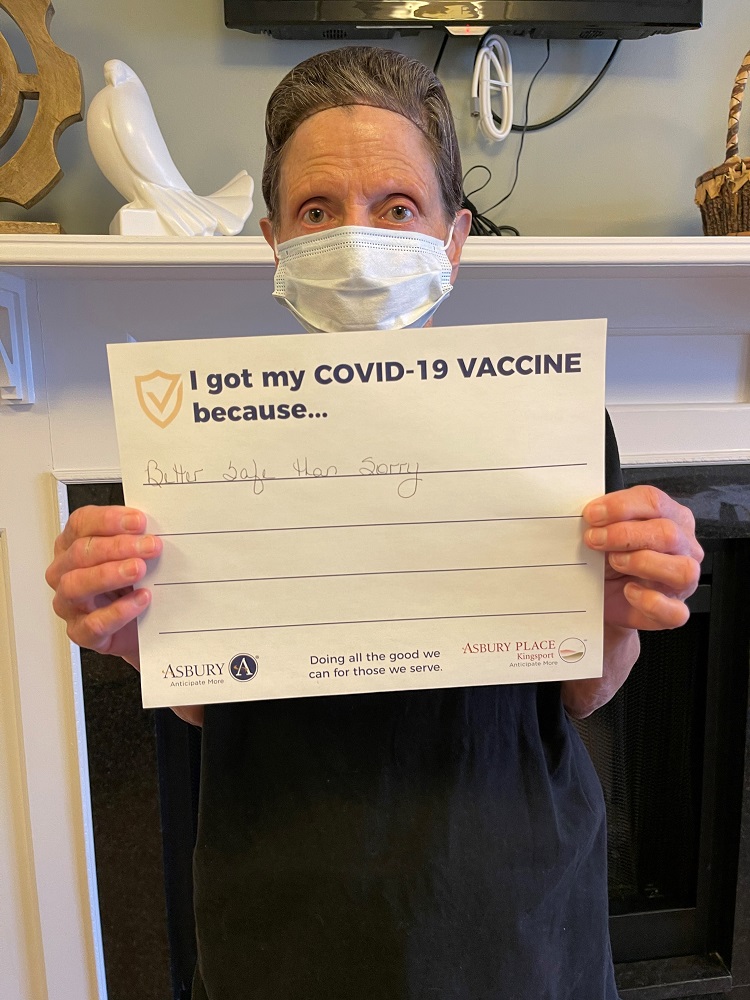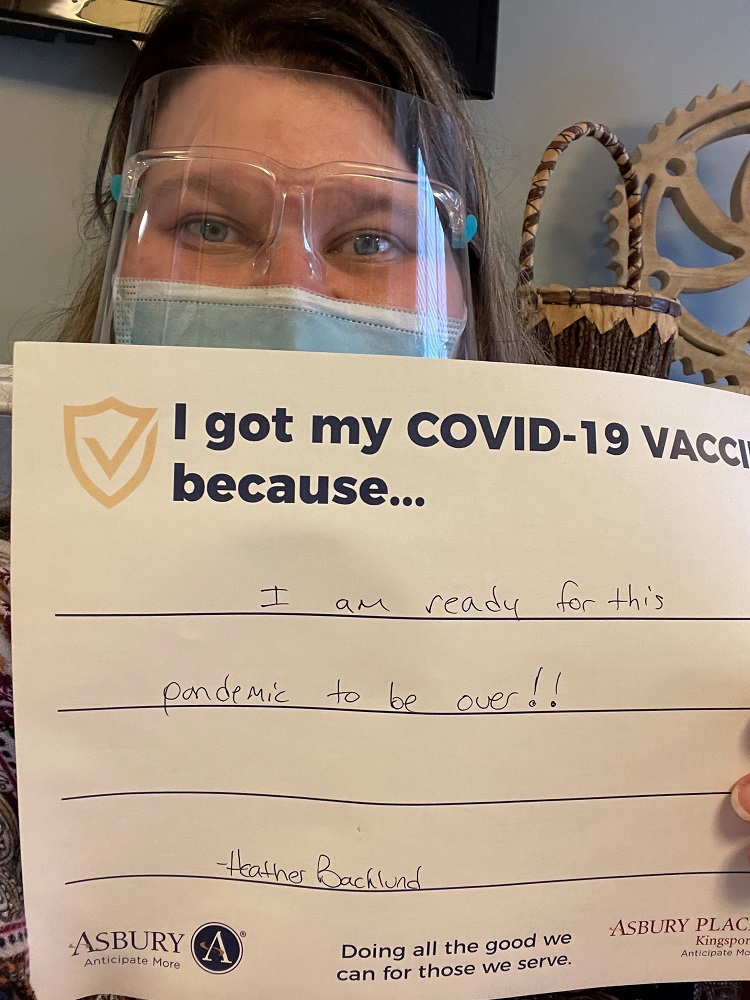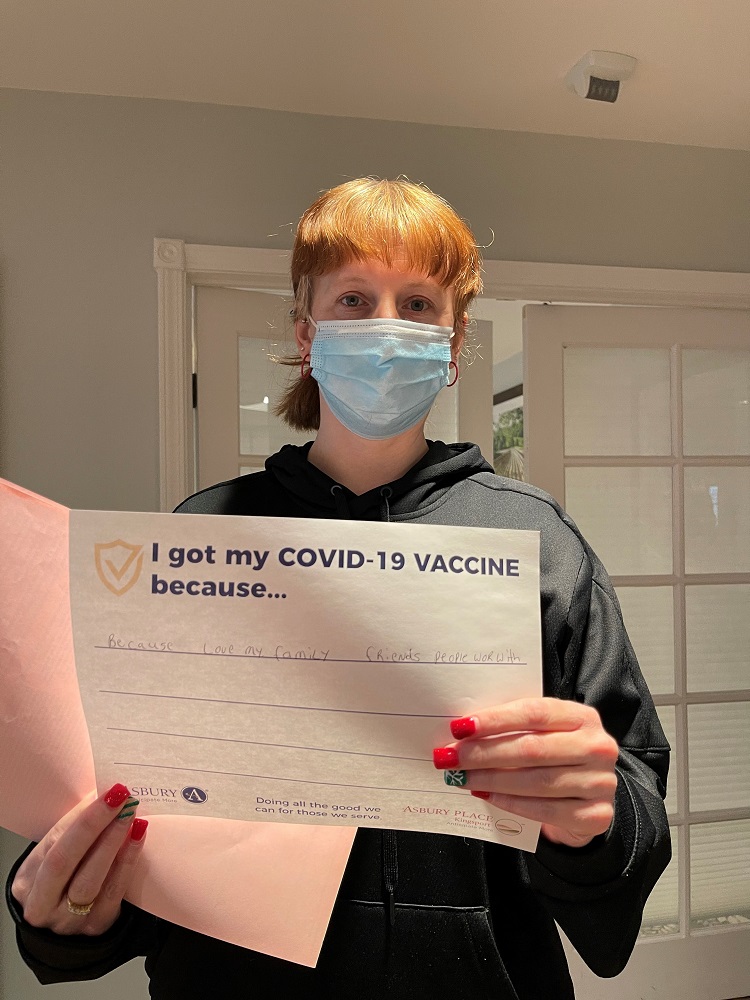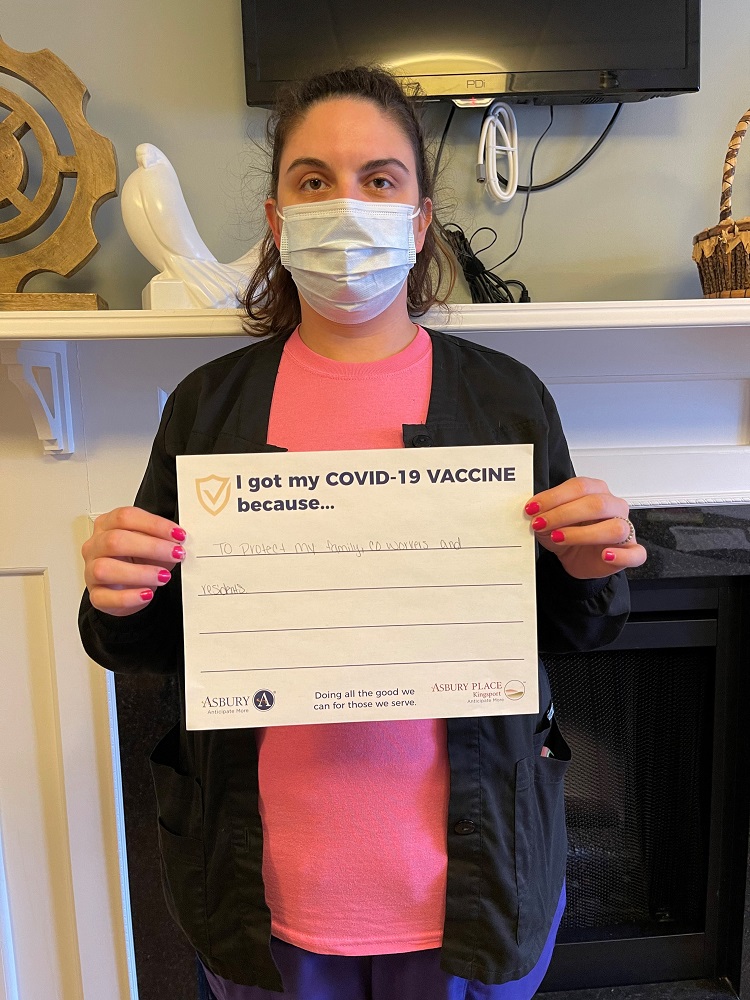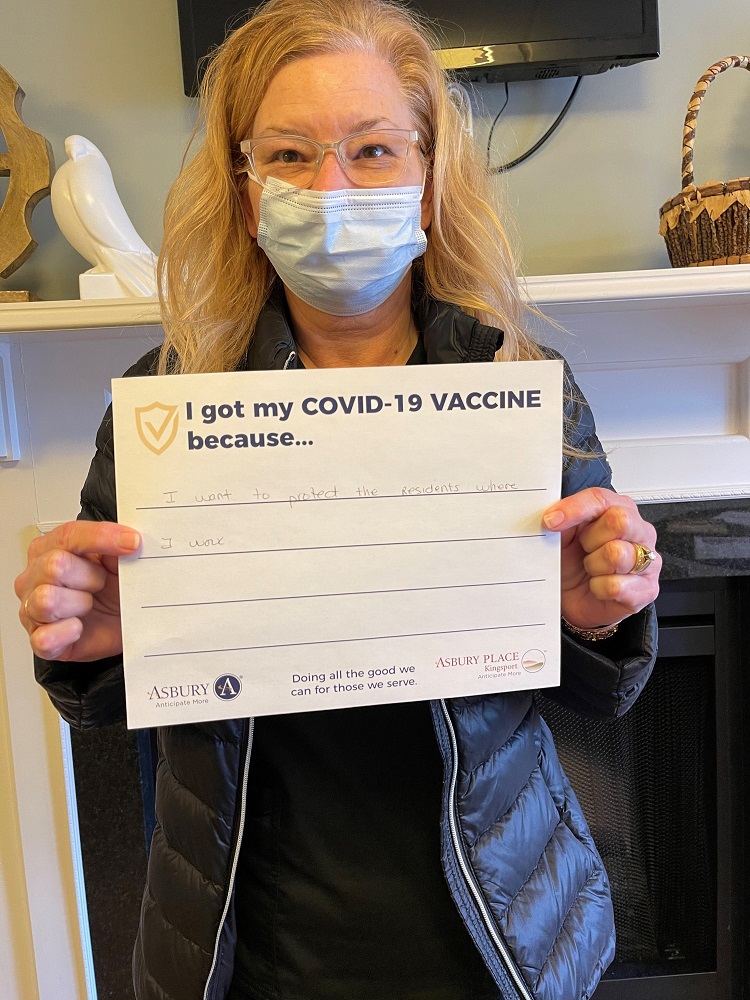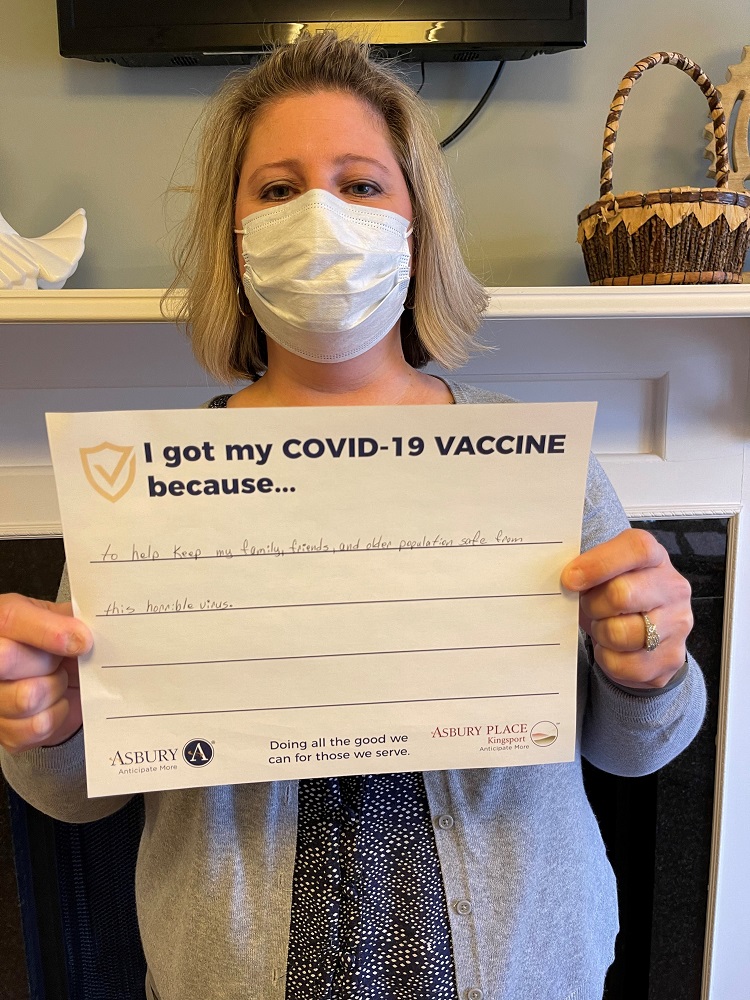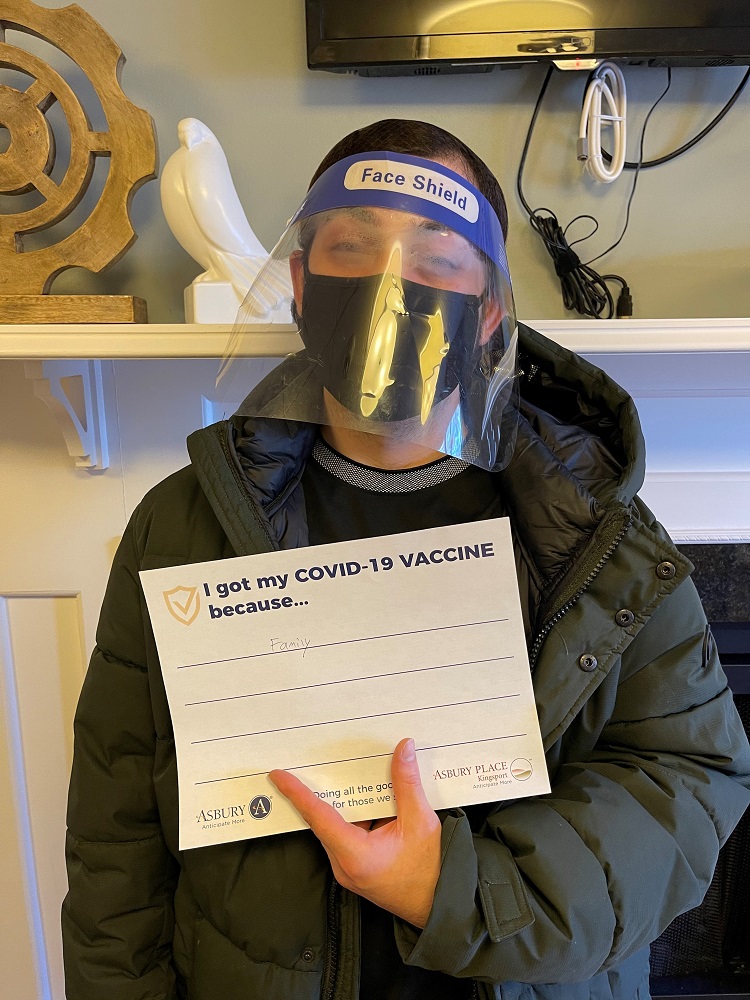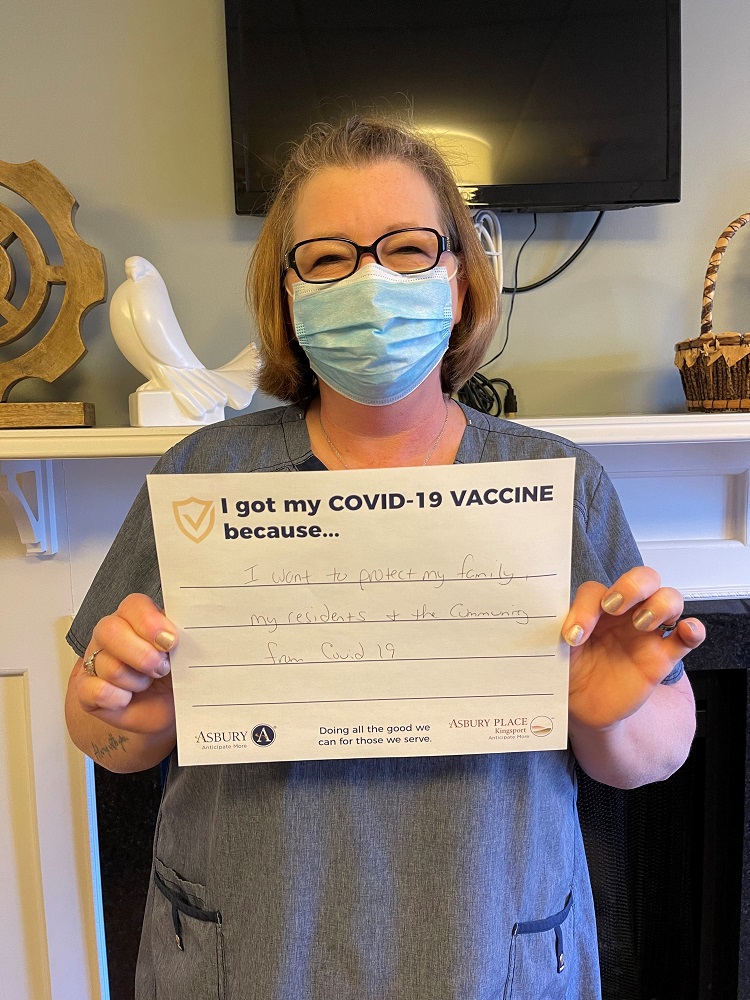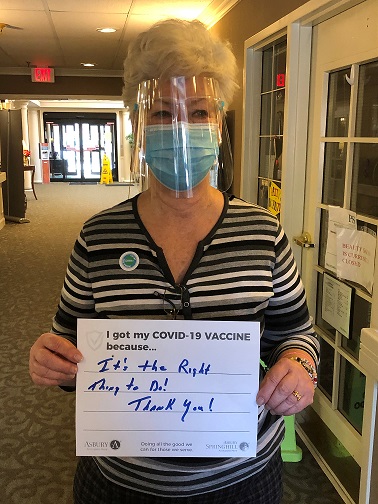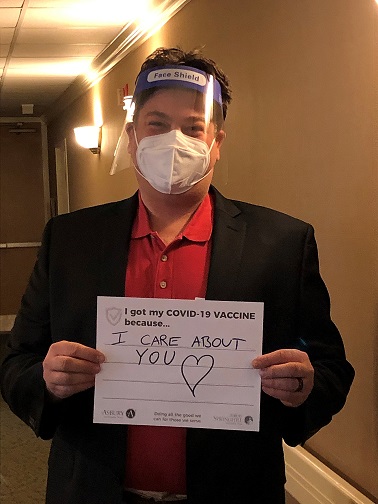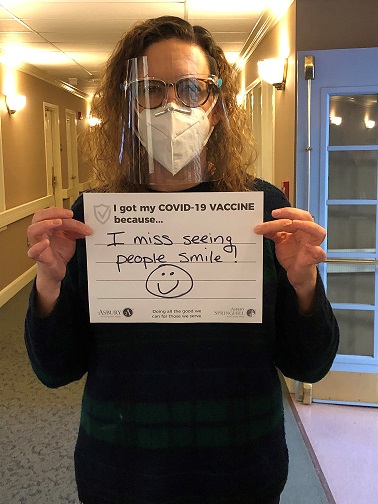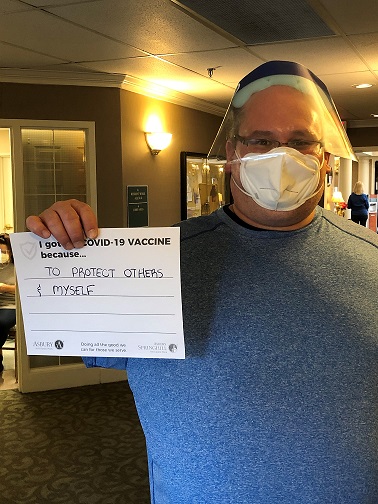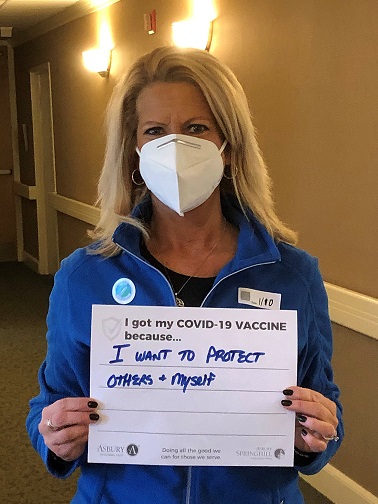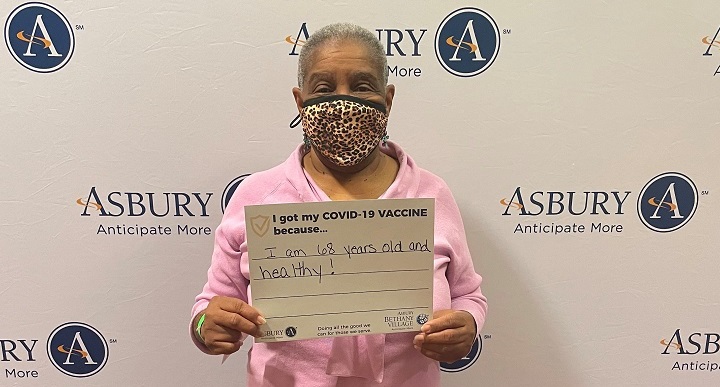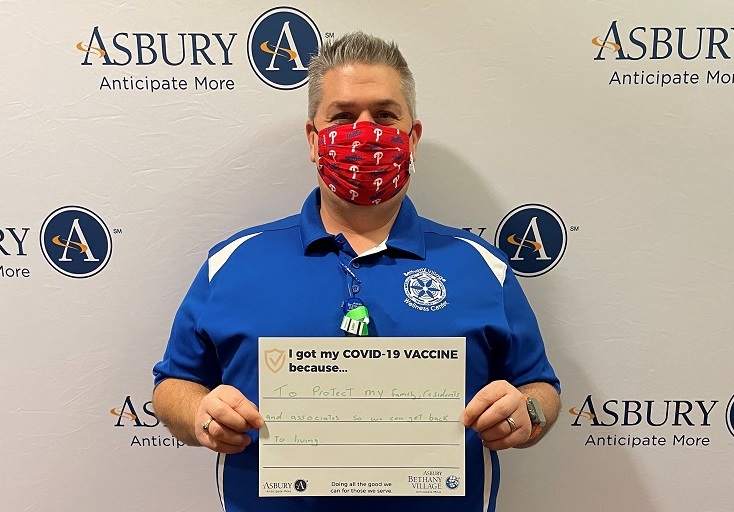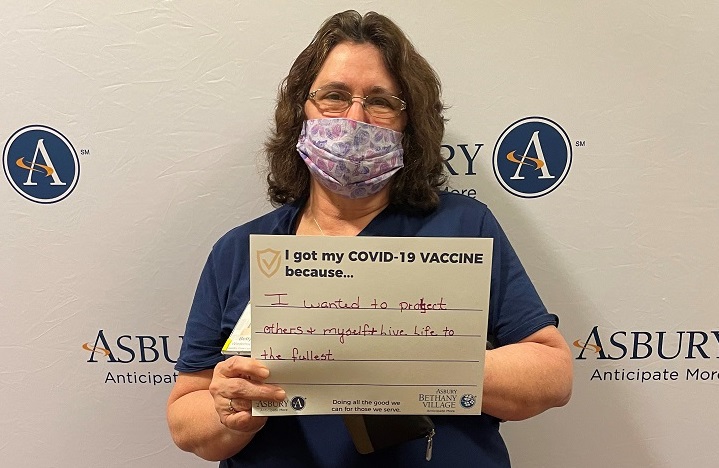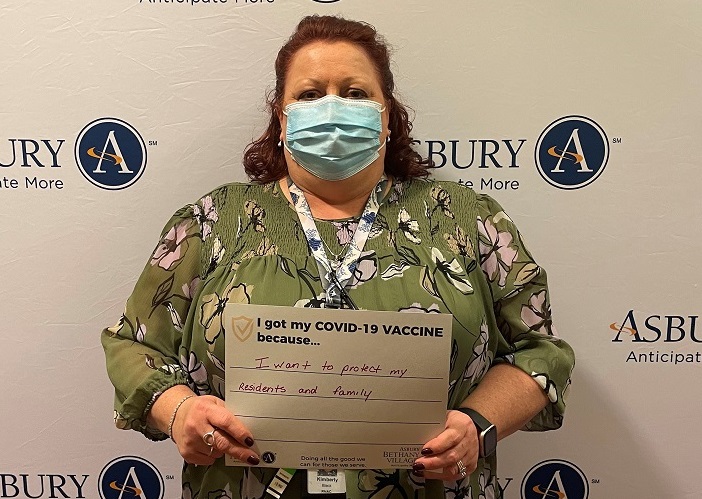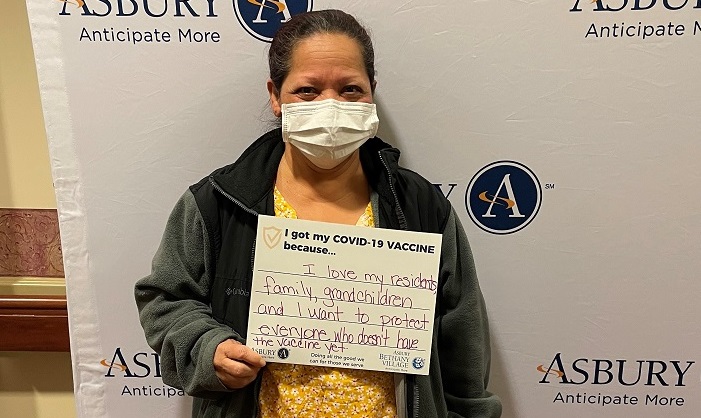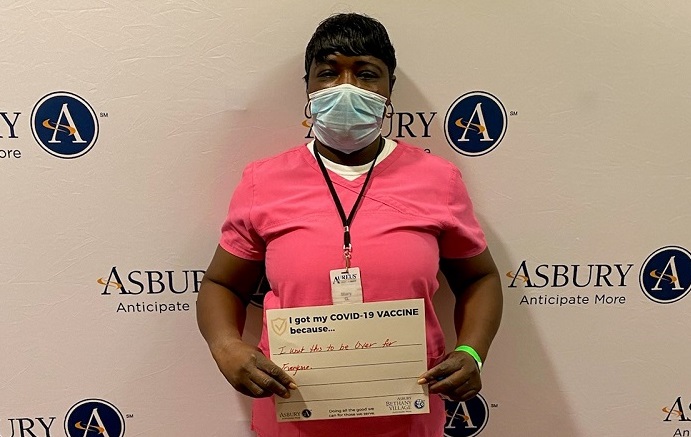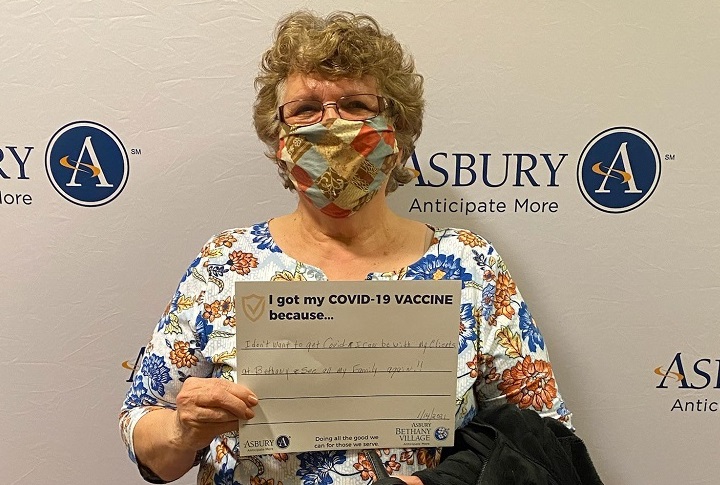 Below are facts to help inform your decision and Asbury's COVID-19 vaccination policies.
Click here for a PDF of Associate Vaccine FAQs.