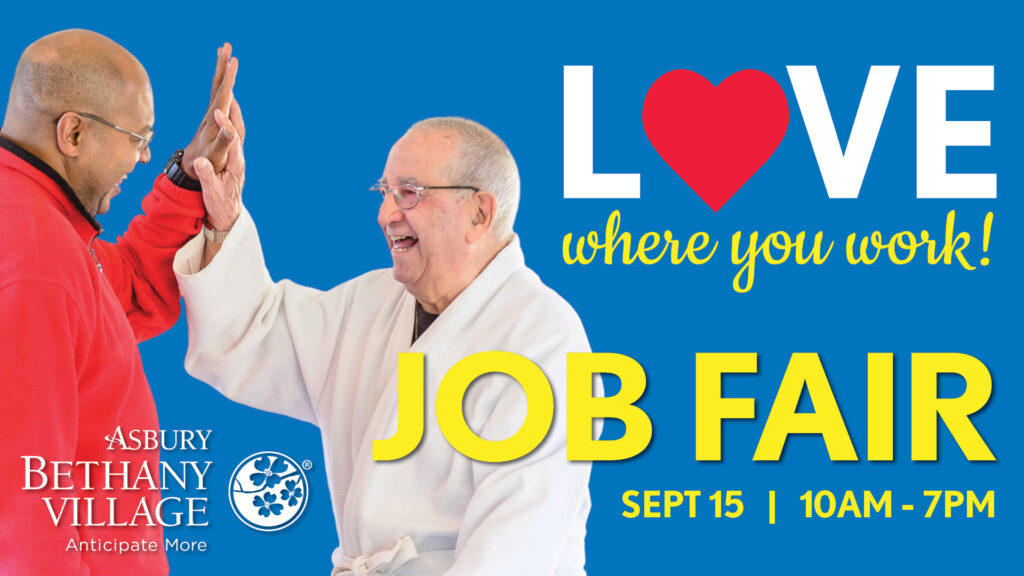 Bethany Village Rife Center | 325 Wesley Drive, Mechanicsburg, Pa.
Special one-day hiring event! Enjoy free refreshments, on-the-spot interviews, and be entered to win one of five $50 gift cards or pair of Apple AirPods! Now hiring: Home care aides; housekeepers; food service; CNA's and nursing, and more!
Join Our Team and Find More than a Career
The moment you walk through our doors, you'll feel the difference – residents and associates working together to create meaning, joy, connection. Working at Bethany Village is more than just a job, it's a place where you can grow your career, skills and experience while developing memorable relationships.
The relationship between associates and the residents is what makes Bethany Village such a unique and special place to work. Become part of a workforce where nearly 90 percent of associates say they are able to positively impact someone's life for the better every day! With energetic, dedicated staff and residents, it's no surprise we've been Great Place to Work certified for five straight years.
A Fun, Friendly, and Caring Culture
Last year, Bethany Village associates celebrated associates who received the COVID-19 vaccine early with a series of $1,000 raffle drawings. See how Bethany Village Executive Director Brian Grundusky made the live drawings don't-miss events!
Meet Jeannie Rodriguez, CNA
Meet Kathy & Bruce Seagrist, Residents