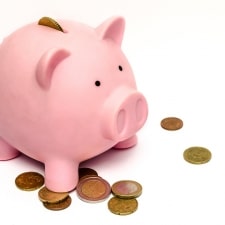 By Doug Myers, President & CEO, Asbury Foundation
If you are starting the process of estate planning, revisiting the issue in light of asset or family changes or thinking it's time to check on the state of a parent's affairs, a very good starting point is conducting an asset inventory.
Given the size and diversity of the types of assets you have, this is a fairly complicated but critical first step. A good starting point is to organize assets into three categories. This helps attorneys and financial advisors and can jog memories of long-forgotten trusts, policies or retirement accounts.
Bucket Number One: Assets that transfer by operation of contract
Assets that transfer ownership by way of contract include life insurance policies, annuities, pension funds with a death benefit and 401Ks. This category includes any type of asset where there is a designated beneficiary.
Bucket Number Two: Assets that transfer by operation of law
Assets that transfer by operation of law include real estate where spouses are joint tenants with both individuals having an undivided ownership in the property by law.  Another example is a bank or investment account.  A similar asset ownership class are bank accounts or investment accounts that are jointly owned.
Bucket Number Three: Assets that transfer via probate
Assets that do not transfer by operation of law or contract will flow through probate, under the oversight of the Court, either at the direction of a person's Last Will and Testament, or in accordance with state testamentary laws (when a person dies intestate, i.e., without a Will.  These assets may include personal belongings, a savings account with no co-owner, or a pending tax return. Other assets that fall under this category include a refundable membership fee for a golf club, for instance, or a refundable entrance fee for a retirement community.
Some people try to skip the probate process and estate taxes by dispersing assets through the first two buckets. This is a bad idea for two reasons.
The beneficiary can be hit with unforeseen and unintended tax penalties.
When you make someone a co-owner on assets during your lifetime, they have equal legal rights and access to those assets from that point on.
Individuals receive a $5.25 million exemption before they are required to pay federal estate tax, while couples are exempt up to $10.5 million. States' estate taxes vary widely, and beneficiaries may not be able to entirely escape estate taxes depending on where you live.
However, the risks of not seeking professional estate planning– particularly if you own multiple properties, high-value financial assets, a business or some other complicating factor – are significant.  You should consider seeking the advice of a CPA and estate planning lawyer if you have any questions regarding your estate planning needs.