Future of CCRCs: Shifting Perceptions, Growing Services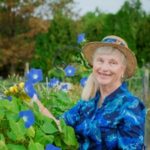 Senior living and aging services organizations – like any business – are constantly evolving. What sets us apart, though, is a unique combination of people, principles and policies that give us the ability to help shape how society views the older adults we serve and the process of aging itself.
Health care advancements, technology innovations, and a growing desire to age in place are a few of the key drivers of this evolution.
Historically, seniors have been viewed as a burden to society; an expense line item. Asbury has long known that is just not the case. A great majority of older adults is vibrant and contributing to society in numerous ways. They value social engagement and understand wellness is an important component of living a happy and fulfilling life.
At Asbury's continuing care retirement communities (CCRCs), our wellness model is our biggest attraction. Residents are actively engaging in – and creating – volunteer opportunities within and beyond our campuses. The industry's shift toward resident-centered, non-institutional health care services, and the language around those services, is slowly changing the way skilled nursing and assisted living centers are viewed. Overall, we are helping shift the prevailing attitude toward seniors from one of society taking care of their needs to one where society builds the supports that enable them to meet their own needs and live well as much as possible.
Expanding CCRCs' role and services
If for nothing else, this shift toward a supportive, wellness-based model must take root for the sake of health care reform. No longer can CCRCs view ourselves in the way we did just a few years ago: stand-alone independent living, assisted living, or skilled nursing centers. In 2016, the opportunities to collaborate and partner will continue to grow, and senior living and housing providers will have to pool more resources, serve more people, and fully develop a continuum of care. A key component of success is to define the role a CCRC can play in the local health care system, particularly in the post-acute care realm. Care navigation and care management are flagship capabilities, so we must take the opportunity to promote the importance of these services in our conversations with hospitals, physicians, and even hospice.
Senior living organizations are diversifying business lines, moving into home- and community-based services, palliative care, and home health. The model is shifting from exclusively bricks-and-mortar to a model that serves seniors in and around our communities. The service philosophy is shifting away from "all or nothing." Looking at new growth opportunities is injecting a lot of life into our industry.
By continuing to honor our role in redefining the expectations of aging and continuing to evolve and grow our mission and services, our industry can look forward to a strong future.
This article is derived from an op-ed which first appeared in McKnight's Long-Term Care News.