Road to "Old" Is Filled With Marvelous Twists & Turns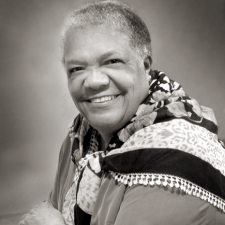 By Marian Dornell, Bethany Village resident
When I was little, I thought old people were in a club that dictated how they looked, smelled, moved, and behaved. There were so many similarities among them, regardless of race, gender, religion or neighborhood. I thought eventually we all became the same as we trudged up the road to a cliff named "old." I certainly didn't want to be in that fatal parade to that stepping-off point.
Fortunately, as I grew up, I was also exposed to my parents' perspective on aging. They were optimists and their conversations with friends were often seasoned with little gems like "Life begins at forty!"
Thanks to a hard-working and ambitious husband, I'd had the good fortune of staying at home to raise our five kids – driving around our Long Island village in a Volkswagen bus to go on nature walks with scout troops to discover the wonder of owl pellets, or to the library to work on school projects. But as the four older kids approached nest-leaving time, I was beginning to wonder what I was going to do with the rest of my life. Being "older" myself, now, I knew there was still much to be done if I was to live out my parents' credo.
Most of my childhood friends had gone straight to college after high school and found careers. I got married and became a mom. I hadn't a clue as to life after parenting. It was time for me to consider a career. Now living in Shelburne, Vermont, I decided to take advantage of the state university, just seven miles away. But what would I be? Special Ed teacher? Nurse? The day I graduated with a special award from my two-year nursing program and a job in the local hospital waiting for me, I felt – at age 41 – the blessing of yet another new beginning. It felt like a force-field I'd never imagined!
Meanwhile, there were still lessons on aging to learn from the "old" women in my life. My mother progressed to living in a nursing home in her 90s and her mild form of dementia gave her a certain joie de vivre, a pleasant departure from her stern Victorian upbringing. I remember one day when we enjoyed a sticker activity together and phoned her still nimble-minded first cousin, whose stories she remembered. As I was leaving, Mom put her hand over mine and with a big smile said, "Girl, your mother would be so proud of you! Thank you for the fun we had today." With that endorsement, my mother handed me a precious key to aging.  My husband's great aunt lived to be over 100 and her spirited outlook on life led to my writing a monologue about her early experiences as part of the Great Migration. Those women did not seem headed for a cliff!
I stayed in nursing for 10 years, moving from psychiatric to hospice nursing. Again, good planning with a healthy dose of luck allowed my husband to retire at an early age. He waited patiently for me to join him in the sandbox. But retirement hadn't occurred to me because I felt I had finally found my calling. How does one leave a calling? Eventually, I succumbed to my husband's beckoning.
But a new stage awaited me. Now living in Pennsylvania, I began auditing literature and writing classes as Penn State. A poetry professor's encouragement opened my eyes to how I could combine a lifelong passion of mine – the legacy of race in our country – with this new form of expression I was exploring. Read an article about Marian's writing experiences as an older adult.
So here I am at age 75, author of a poetry chapbook entitled Unicorn in Captivity (published by Finishing Line Press in February 2015). Through my poems, Naomi tells her story of enslavement, and Clarissa at age 69 tells her story of newfound freedom as a soap maker in Canada. With role models like that, in this surprising new place I've landed (with a parachute, mind you!) how can I not enjoy the reward of living to be old?
Marian and her husband live at Bethany Village retirement community in Mechanicsburg, Pa.