What Makes a Great Place to Work?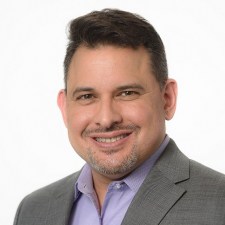 By Manny Ocasio
Asbury Chief Human Resources and Compliance Officer
With unemployment at historic lows and an aging workforce, the senior living profession faces recruiting challenges – as do many employers.
So, what do younger, Millennial workers want? In short, to be inspired and engaged. To receive plenty of performance feedback and strong professional development. To work for an organization that facilitates work-life integration.
I am blessed to be part of an organization with more than 2,400 associates who are committed to making a difference in the lives of others every day and who overwhelmingly feel that working for Asbury Communities is more than just a job.
In fact, in our two most recent associate surveys, nearly 90 percent of our workforce said that what they do to enhance the lives of the residents of our retirement communities and home care clients serves a higher purpose.
This level of commitment was one of the factors that helped earn Asbury recognition as one of the top 40 Best Workplaces for Aging Services from Great Place to Work and Fortune Magazine – and it is a significant marker on our journey to become the employer of choice in each of our markets.
This ranking demonstrates what so many of us already know:
that we see the positive social impact of our work;
that there is special meaning in what we do as we seek to live out our Mission; and
that we are inspired by the older adults we serve.
When I visit the communities in our organization, I am inspired by associates' interactions with each other and the special relationships they develop with residents and clients. And I need only look up from my workspace in the Asbury Support & Collaboration Center to see a quote from the founder of the Methodist Church, John Wesley, which speaks to our organization's heritage, and reads: "If your heart is as my heart, take my hand." Translation: Working together with a higher purpose in mind, we can create an environment valued by all.
In a recent recruitment and retention strategies webinar with Jacquelyn Kung, CEO of Activated Insights and Tom Mann of Love & Company, I shared some of the initiatives underway at Asbury that we feel are helping us meet Millennials' workplace desires.
Most of all, I want to share my thanks for the fantastic work being done by the associates who show their commitment to making a difference in the lives of others each and every day here at Asbury. You truly make us a great place to work and to live.