Would you like to attend this event?
Event Description:
Information + Insight = A Confident Decision
A virtual seminar designed to help you get smart on the financials of senior living.
Not all senior living communities are alike — and neither are their costs. That's why it pays to get expert insight on what factors to consider as you plan your ideal future.
Fortunately, we're making it easy to get the information you need. Join us for a special virtual seminar where we'll explore the many options to secure your financial future in retirement living:
How to partner with the Asbury Foundation to streamline your move
Tax-advantageous opportunities to support your goals
Strategies to fund your entrance fee and create a steady income
Preserving your estate and leaving a legacy to your heirs
It's a small investment of time that can have a positive and lasting effect on your financial future.
RSVP for our virtual seminar by filling out the form on this page. We'll send you an email with a secure link and instructions about participating.
Event Speakers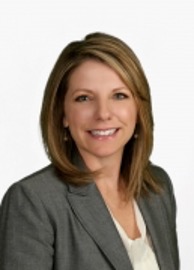 Susan Mayernick serves as Vice President of Development for Asbury Foundation. Susan leads the major and planned gifts program for the Foundation and works with all of Asbury's community Foundation Directors to increase support for benevolent care, endowment and capital projects. Susan is often on the road supporting Asbury Communities' initiatives in Maryland, Pennsylvania, and Tennessee as well as leads Asbury's Grants program. With over ten years in planned and leadership gift experience, Susan brings expertise to residents and friends of Asbury to structure charitable giving arrangements that benefit both their financial and stewardship goals. Many of these plans involve the use of charitable trusts and other planned giving arrangements. Susan is a member of the Estate Planning Council of Central PA and Chair of the Hershey Area Women's Connection.
Heather Mattingly is the Director of Development for the Asbury Foundation at Asbury Solomons. She has served the residents of Asbury Solomons for 8 years, spending the last 4 with the Asbury Foundation. In addition to her role acquiring major gifts to support Benevolent Care, scholarships and capital projects, Heather is the team lead for the Foundation Partnership Program. During her time with the program, she has helped ease transition stress for over 50 Asbury residents while securing around 6 million dollars in entrance fees and charitable gifts.