Asbury Methodist Village
Dec 17, 2019 10:00 am - 12:00 pm
301 Odendhal Road, Gaithersburg Maryland 20877 Get Directions >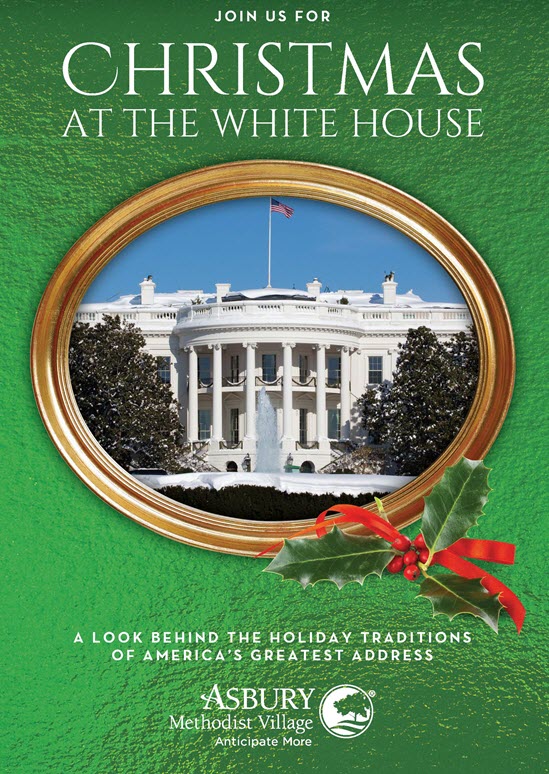 Would you like to attend this event?
Event Description:
Join us on Tuesday, December 17 at 10:00 am for an insider's view of Christmas at the White House. Renowned historian Leslie Goddard presents a beautifully illustrated talk on the traditions that bring the holidays alive inside one of the world's most historic homes during the most magical time of the year.
Leslie Goddard is an award-winning actress and scholar who holds a Ph.D. from Northwestern University specializing in U.S. History and American Studies. Her fascinating portrayals of Amelia Earhart, Jacqueline Kennedy Onassis, Grace Kelly and other iconic women have fascinated audiences around the country.
Christmas at the White House is one of many exciting events that you'll only find at Asbury Methodist Village, Montgomery County's leading senior living community.
RSVP online, or call 301-216-4100