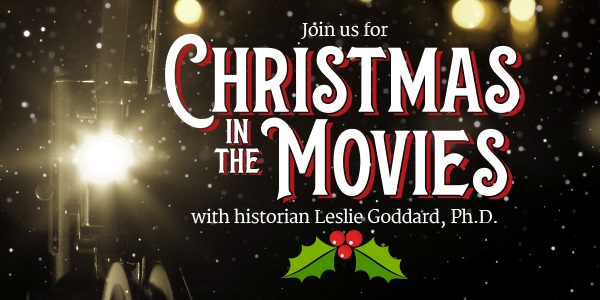 Would you like to attend this event?
Event Description:
Nothing brings the holiday season alive quite like a heartwarming holiday movie. Join us online, Friday, November 20 at 1:00 p.m. (EST), as historian and author Leslie Goddard presents Christmas in the Movies, a fascinating look at some of the most beloved holiday films. From decades-old classics like It's a Wonderful Life and Miracle on 34th Street to more recent treasures such as Elf and A Christmas Story, Goddard will share behind-the-scenes stories, rare production photographs and stills from favorite scenes.
Please join us for this glorious salute to the holiday season.
RSVP online to receive your event link.