Asbury Place Maryville
Jul 21, 2022 5:00 pm - 7:00 pm
2648 Sevierville Rd., Maryville TN 37804 Get Directions >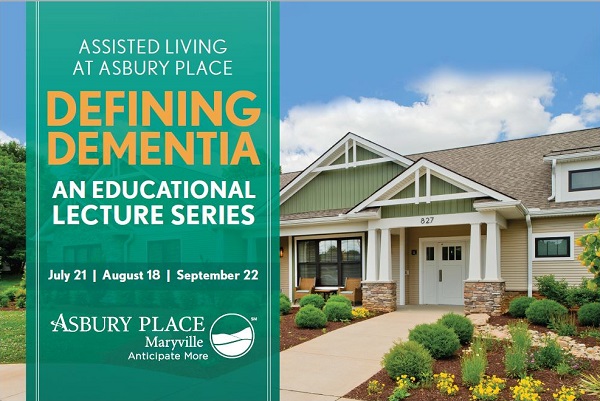 Would you like to attend this event?
Event Description:
Join us for refreshments and an informative trio of lectures on dementia. Linda Lairamore, MA, Certified Dementia Provider and Asbury Place's Therapy Director, will share her expertise on cognitive decline and how to best support a loved one experiencing memory loss.
July 21: Normal Cognitive Aging
August 18: Types of Dementia
September 22: Living with Dementia
RSVP above or by calling 865-444-6116.