Asbury Place Maryville
Oct 22, 2020 2:00 pm - 3:00 pm
Asbury Place Maryville, 2648 Sevierville Rd, Maryville, TN 37804, Maryville TN 37804 Get Directions >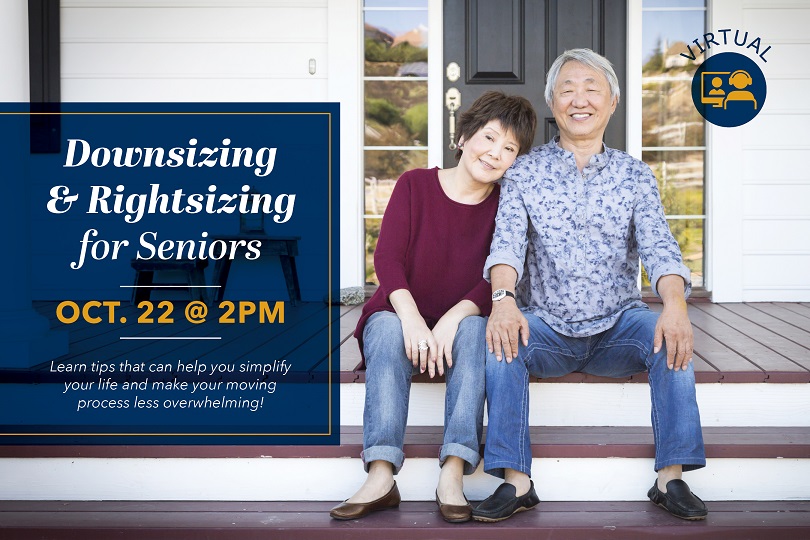 Would you like to attend this event?
Event Description:
Downsizing and Rightsizing for Seniors virtual event, October 22 at 2:00pm.
Join Asbury Place Maryville retirement community for an enlightening event that answers your questions about successfully downsizing and preparing for a move. Let us walk you through the steps of organizing, managing and making your move. Meet our team and downsizing professionals who will show you the keys to unlocking the door to your extraordinary retirement.
RSVP online today or by calling 865-238-8301