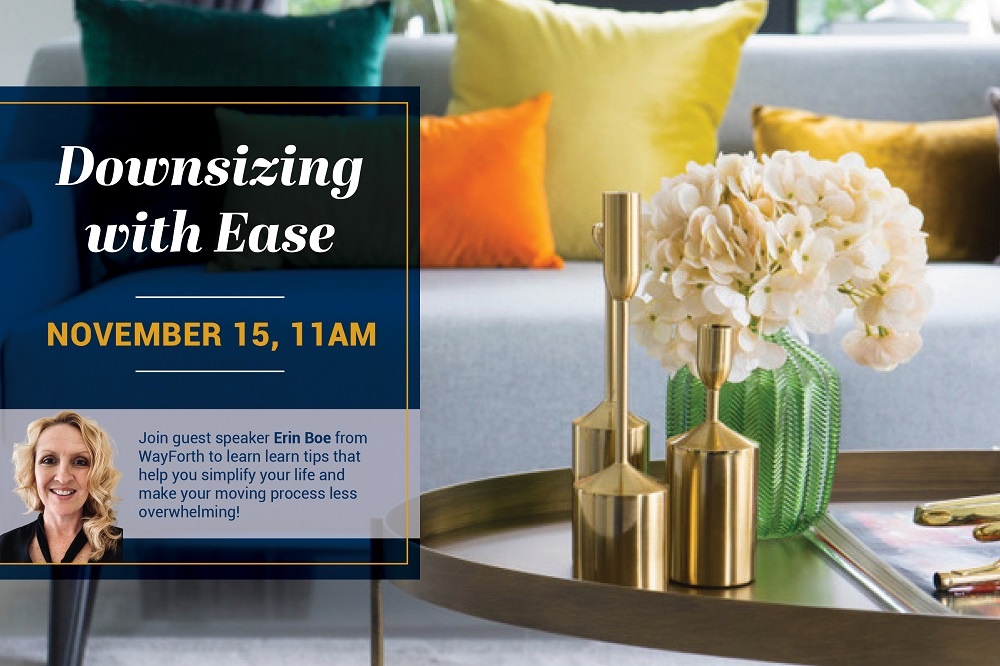 Would you like to attend this event?
Event Description:
Are you looking to simplify your life and minimize your belongings, but not sure where to start? Please join us for a live virtual presentation with Client Experience Manager Erin Boe from WayForth. Erin will provide valuable solutions to help guide you through downsizing and decluttering, including:
Downsizing – What does it mean to you?
Creating a Plan
The Ground Rules for Downsizing
10 Tips to Downsizing
RSVP online or call (410) 394-3029 to receive your meeting link. We will email you the link and directions for accessing our event!
WayForth is a full-service transition company that offers downsizing, moving, estate and storage solutions to individuals and families. WayForth is also a member of the National Association of Senior Move Managers.