Bethany Village
Apr 23, 2019 2:00 pm - 4:00 pm
402 Bethany Drive, Mechanicsburg PA 17055 Get Directions >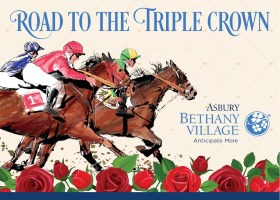 Would you like to attend this event?
Event Description:
Grab your hat and join the fun, we're going to the Kentucky Derby!
On Tuesday, April 23rd anytime between 2 & 4 p.m. you will have the opportunity to enjoy Southern-style food and refreshments while you explore the East Cottages. These charming stand-alone homes are located on the East side of the campus and vary in size between 920 to 1,200 square feet. They are designed with an attached one-car garage, fully equipped kitchen, and washer and dryer. Additional features may include a sunroom, fireplace, bathroom, basement, parking pad and additional patio/deck. Our resident tour guides will escort you through the featured cottage homes and share the lifestyle available to you at Bethany Village.
Bring a friend and dress the part (if you wish)…from hats & spring dresses to bow ties and seersucker suits, we hope to see you there!
Please RSVP online below or call 717-591-8072