Asbury Methodist Village
Mar 6, 2020 1:00 pm - 3:00 pm
301 Odendhal Ave., Gaithersburg Maryland 20874 Get Directions >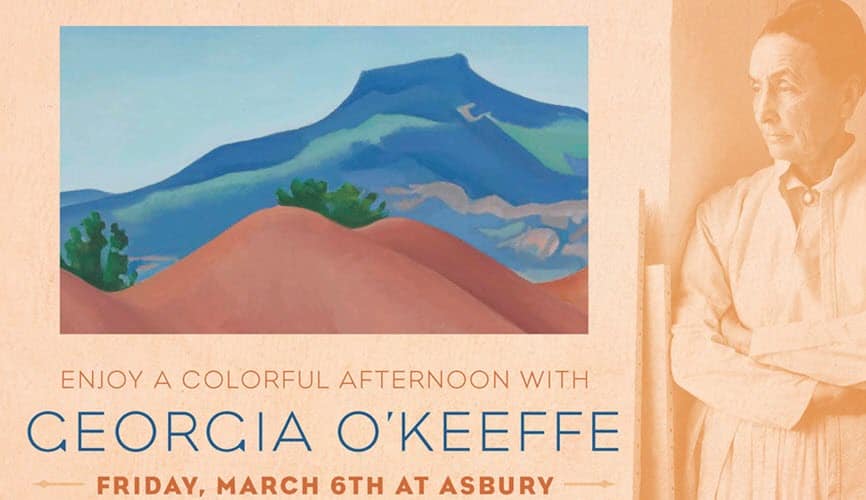 Would you like to attend this event?
Event Description:
Join us on Friday, March 6th and meet Georgia O'Keeffe – as brought to life by historian and actress Leslie Goddard. One of the century's most acclaimed artist's, O'Keefe captured the beauty and forms of nature around her homes in New Mexico. Learn about the creation of these paintings, as well as the complex woman whose myth-making encompassed both her paintings and her life.
Leslie has fascinated Asbury audiences with her portrayals of Jacqueline Kennedy Onassis, Amelia Earhart, and the women of Alexander Hamilton. Don't miss one of her newest living-history interpretations! Leslie's performances fill up fast, so reserve space for yourself and a friend today!
Event will be held in the Rosborough Cultural Arts & Wellness Center Theater. Follow the event signs from the gatehouse at the corner of Odendhal Ave. and Lost Knife Rd.