Asbury Methodist Village
Dec 14, 2021 4:00 pm - 6:30 pm
201 Russell Ave, Gaithersburg MD 20877 Get Directions >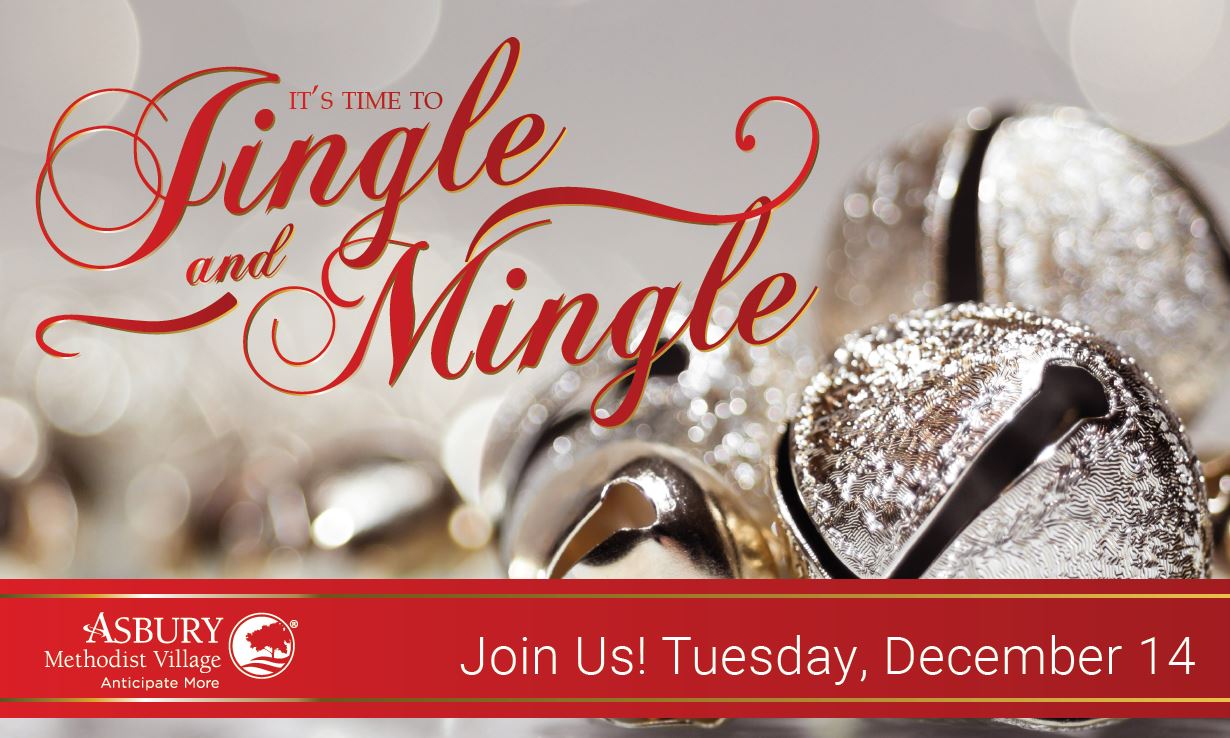 Would you like to attend this event?
Event Description:
Enjoy elegant hors d'oeuvres under a heated tent, grab a seat at the fire pit beside our festively lit fir tree, create your perfect cup of cocoa with Bailey's Irish Cream and toppings, and get your very own visions of sugarplum fairies at our dessert bar! Asbury residents will lead the way with a seasonal music sing-along we know you'll want to join. In between, chat with our team and meet some of the friendly, fascinating people who call this active senior living community home.
We can't wait to show you why the winter blues have no place here! Enjoy laughter, song, and a delicious evening and see why Asbury Methodist Village is the most wonderful place to be every season!
RSVP by completing the form online or call (301) 216-4100. 
This event is located in front of the Marketing Office. Please enter at 201 Russell Ave. See directions link.