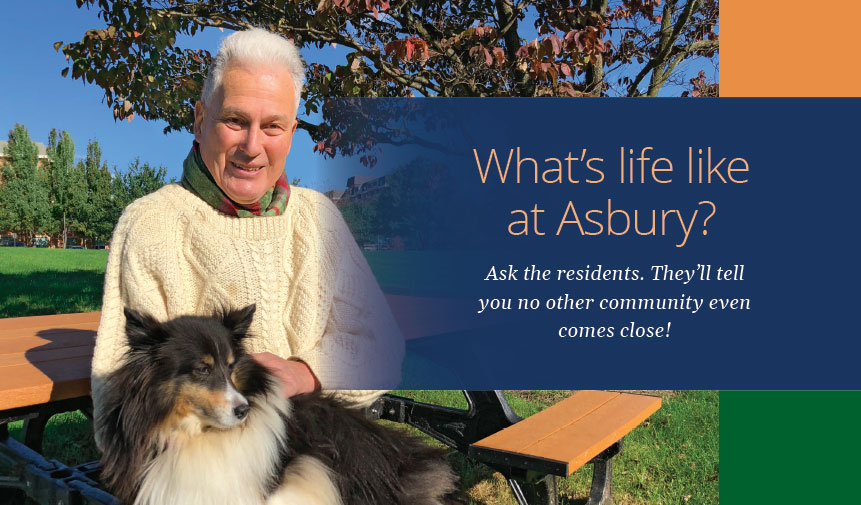 Would you like to attend this event?
Event Description:
Real residents. Honest answers.
Get the inside view of our exceptional lifestyle. Join us for a can't-miss virtual Q&A event that connects you directly with Asbury Methodist Village residents who've been in your shoes. It's your chance to ask them all about the ins and outs of the place they call home and get their honest perspective on the numerous benefits of living here.
You'll find out about their favorite amenities and the abundance of opportunities they have to keep learning, growing and having fun. And perhaps most importantly, you'll have the chance to find out exactly why each of them knew Asbury was the one.
Don't miss this opportunity to get to know us right from the comfort of your home.
RSVP for our virtual event by filling out the form on this page or calling 301-842-4909. We'll send you an email with a secure event link and instructions on how to participate.