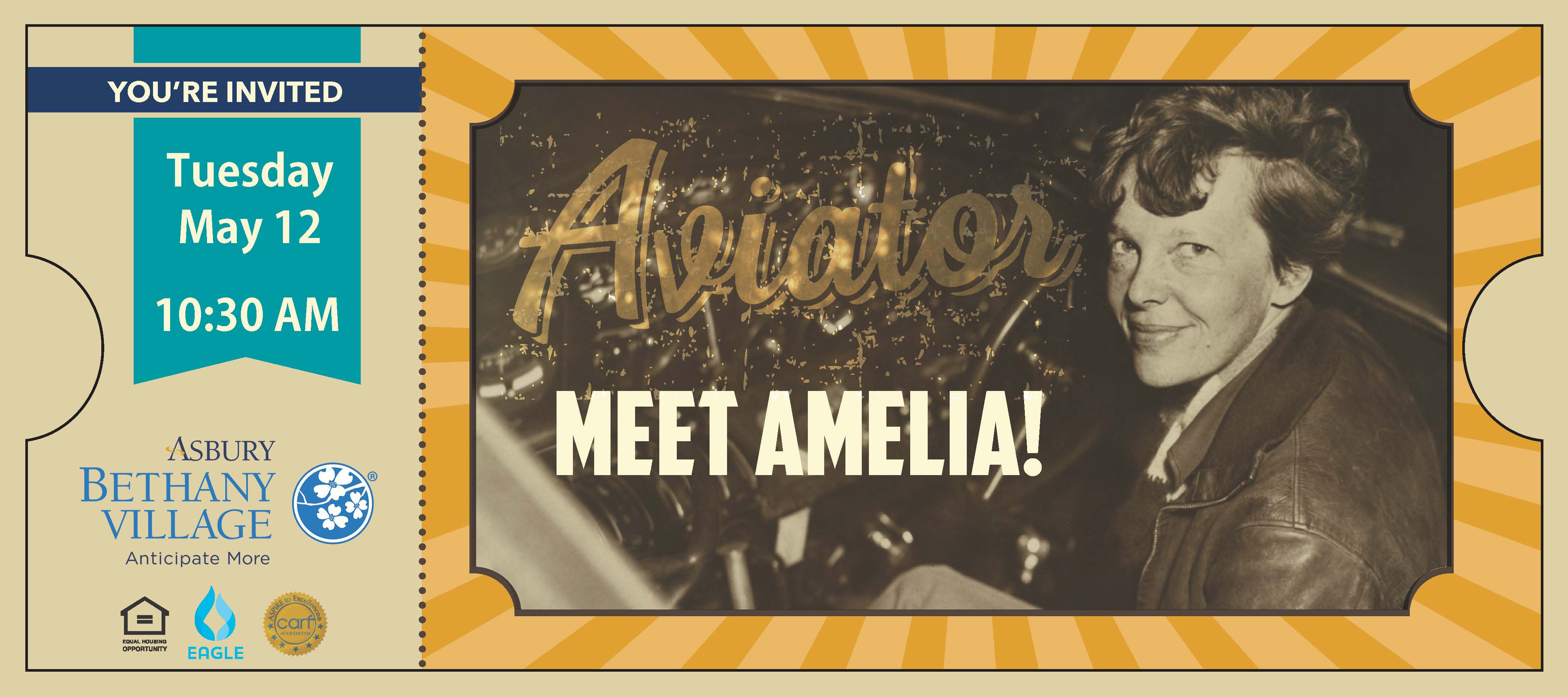 Would you like to attend this event?
Event Description:
Join us via Zoom and meet Amelia Earhart, as explored by acclaimed historian and actress Leslie Goddard, Ph.D. Get to know this pioneering explorer's courageous exploits and the spirited personality that made her an international celebrity in the early 20th century. In this lively living-history program, learn about Amelia's experiences as the first woman to cross the Atlantic by airplane (1928) and the first woman to fly solo across the Atlantic (1932). She'll describe how she learned to fly, what inspired her adventurous spirit, and why she set off in 1937 for an around-the-world flight.
RSVP online to receive your Zoom registration link.
Leslie Goddard, Ph.D., has fascinated Asbury audiences with her portrayals of Jacqueline Kennedy Onassis, Amelia Earhart, Emily Dickinson and others. Join us online and enjoy!