Asbury Place Kingsport
Jun 17, 2021 10:00 am - 11:00 am
Virtual, Get Directions >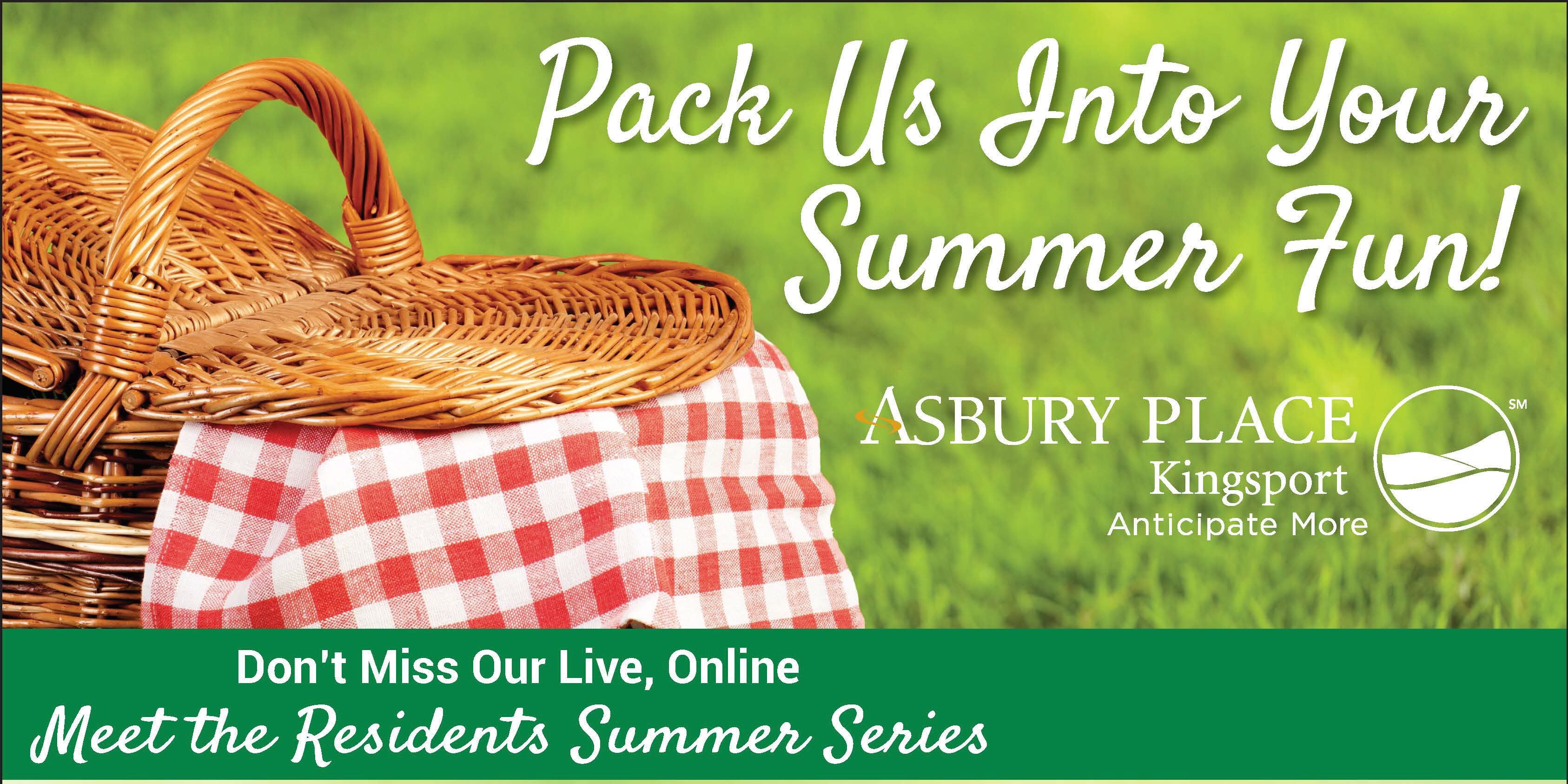 Would you like to attend this event?
Event Description:
There's a lot to unpack when it comes to making the right choice for your retirement! Join us, from the comfort of your home, for this informative event showcasing Asbury Place residents. Have questions? Ask the experts – people who made the decision to move to Asbury Place. This event offers plenty of opportunities to learn why you can anticipate more from your retirement. Hear about: the continuing care model and health care;  affordability, residence options, and services; and how Asbury Place supports aging better for longer.
RSVP today online or by calling Suzy Cloyd at (423) 830-8502.