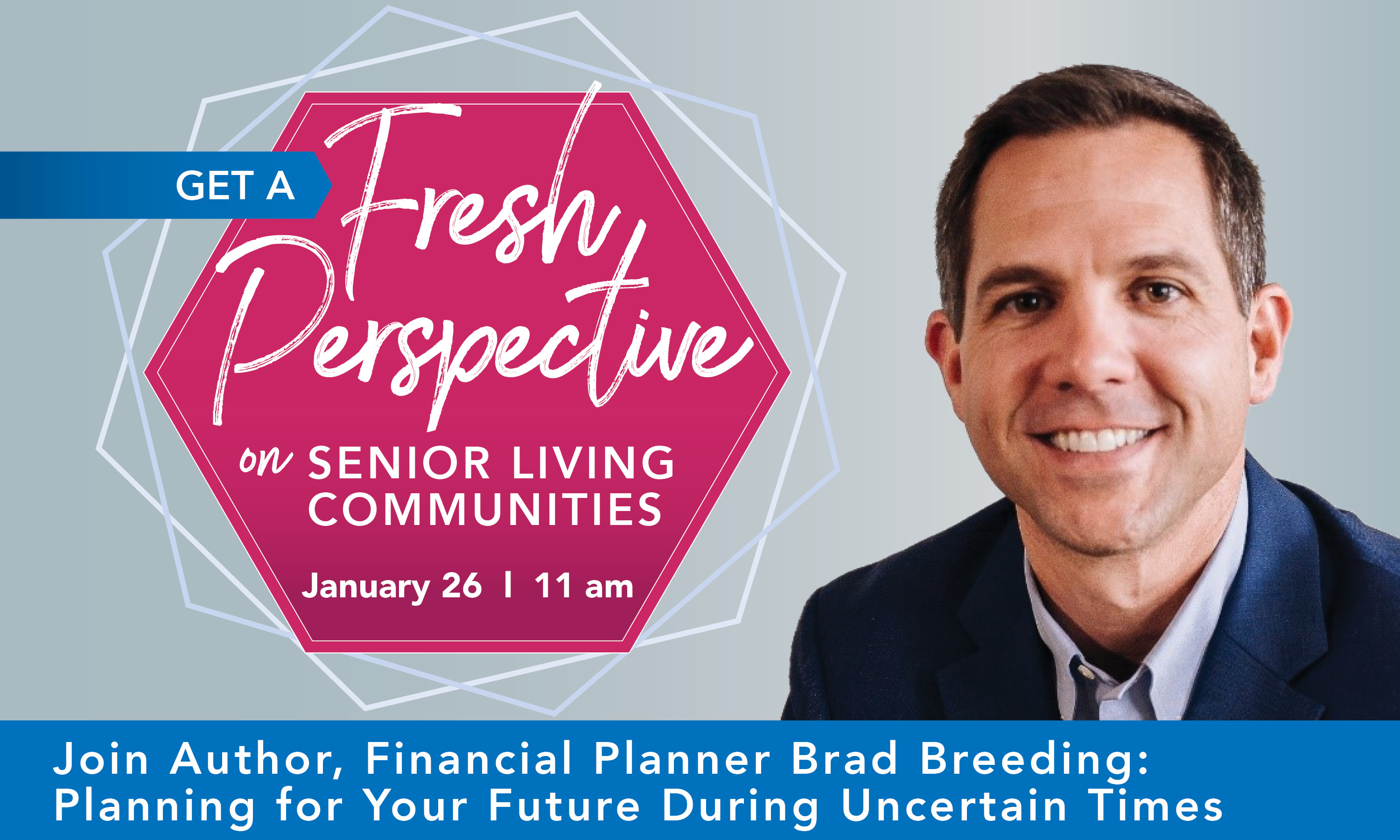 Would you like to attend this event?
Event Description:
Asbury Solomons Hosts Senior Living Expert Brad Breeding
Please join us for a live virtual presentation with senior living expert and certified financial planner Brad Breeding. Gain valuable and objective insights and take part in a Q&A session. Topics include:
Helpful perspectives on the current financial markets
How to evaluate your own financial plans in this environment
Understanding the important role of housing in retirement planning
How senior living and residents are responding to coronavirus
RSVP online or call (410) 394-3029 to receive your webinar meeting link.
Brad Breeding is the President and co-founder of MyLifeSite, a company that develops web-based tools and resources designed to help families and their advisors make better-informed decisions when considering a continuing care retirement community.