Asbury Methodist Village
Aug 16, 2022 11:30 am - 1:00 pm
301 Odendhal Ave., Gaithersburg MD 20877 Get Directions >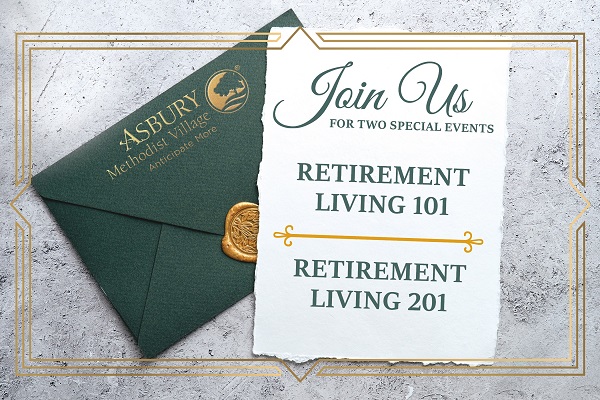 Would you like to attend this event?
Event Description:
Join us on July 14 and August 16 from 11:30 a.m. to 1:00 p.m. for two educational luncheons and discover the many benefits of living at Asbury Methodist Village:
Retirement Living 101, Thursday, July 14, will give you a better understanding of the entrance fee, the wide range of living options, amenities, and how our continuum of care provides peace of mind and financial predictability for the future.
During Retirement Living 201 on Tuesday, August 16, learn how the Asbury Foundation can help make your move a reality. The Foundation offers a menu of programs to fund your entrance fee, maintain a steady stream of income, reduce, or avoid capital gains, and leave a legacy for your children.
Don't miss either of these informative events. RSVP above or by calling 301-216-4100.