Would you like to attend this event?
Event Description:
The Art of Dining Well
Hospitality, first-rate service, and culinary excellence are at the heart of our community's approach to dining. That's why we're excited to share a taste of our lifestyle with you during a special virtual chef demonstration. Join us as Asbury's Executive Chef Garfield Clarke creates a selection of Japanese-inspired dishes in celebration of our campus's beautiful, blooming cherry blossoms.
Adapting in Style
As we've adapted to health and safety protocols, we've ensured residents can still enjoy outstanding dining experiences — from inventive themed menus and personal meal delivery to scores of other delectable surprises. Join us for this deliciously informative event to see how the art of dining well is flourishing at Asbury Methodist Village.
Menu
Recipes for the following menu will be provided so you can create them at home.
Yakisoba Noodles: Japanese Stir-Fry Soba Noodles with Pork and Vegetables in a Yakisoba Sauce
Shrimp and Vegetable Tempura: Battered and Fried Shrimp, Assorted Vegetables Served with Ponzu Sauce
Savor Even More
As a thank-you for attending, we invite you to see our campus in bloom and pick up a sampling of delicious cherry blossom tarts. Our team will arrange this with you following the event.
RSVP for our virtual event by filling out the form on this page. We'll send you an email with a secure event link and instructions on how to participate.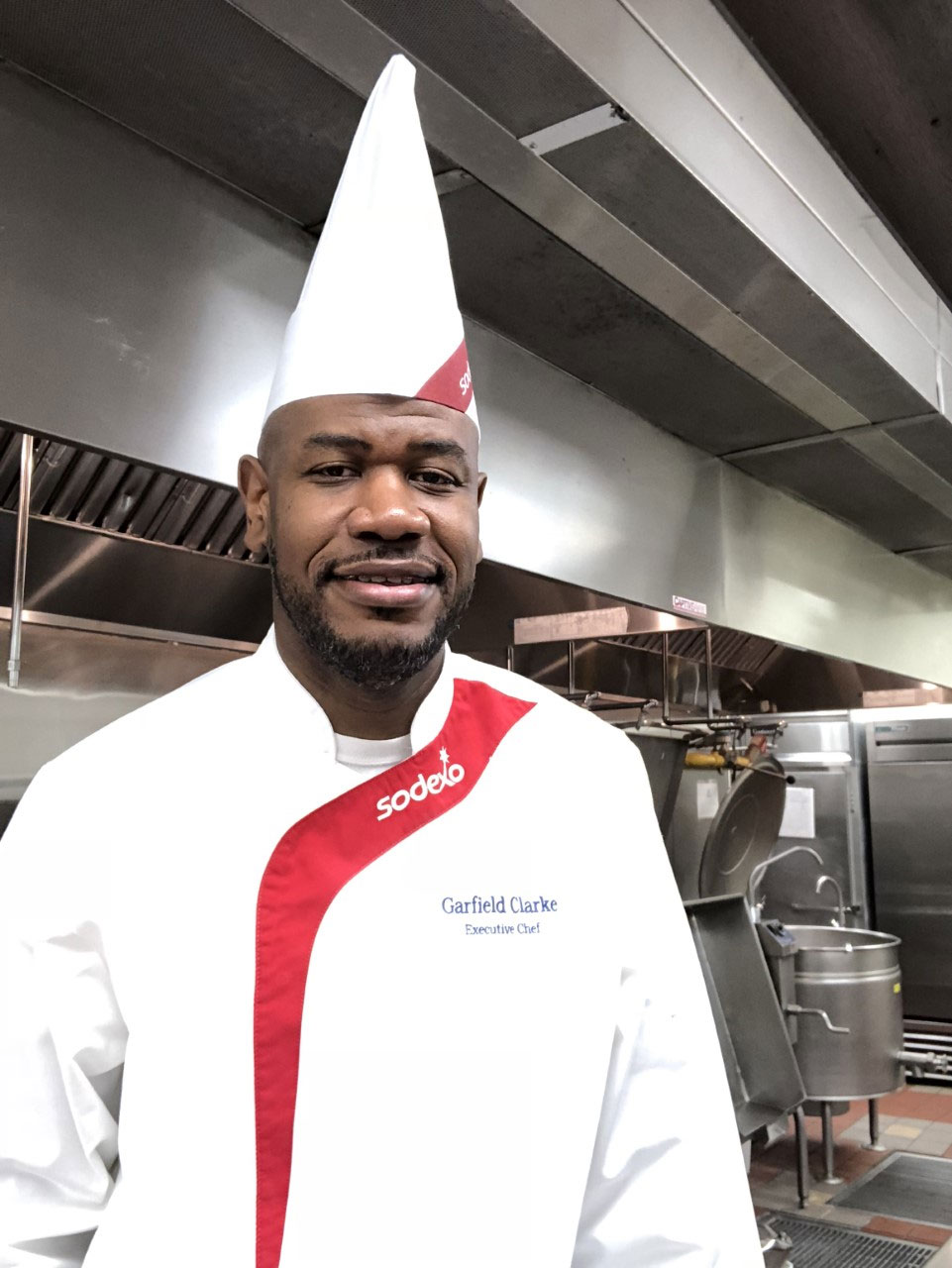 Executive Chef Garfield Clarke
Garfield came to the United States from Jamaica in 1990.  After high school, he joined the Navy to work in the kitchen and see the world, all while serving his country. Garfield learned to cook at an early age from his mother and picked up baking while serving in the Navy, eventually winning multiple Navy Achievement medals.
Garfield attended culinary school while still in the Navy. He completed his internship at the Regency Hyatt and went on to work at the Indian Spring Country Club, Sodexo, the Woodmore Country Club, and Geico Insurance, where he cooked for several dignitaries including Warren Buffet. With all the long hours spent working, Garfield began to feel he wasn't getting enough time with his family. He came for an interview at Asbury and immediately felt this was the place for him.
Garfield says his wife is his biggest critic and supporter. They are the proud parents of two girls, ages 12 and 9. "My family is everything and they motivate me to be better."
Garfield's international experience becomes apparent when he's asked about his favorite foods: Jamaican, Indonesian, Thai, and other cuisines from around the world. He brings this flair to the Asbury kitchen, and we see his philosophy come to life when he says, "Dare to be different, instead of doing what everyone else is doing. This is the only way to stand out."