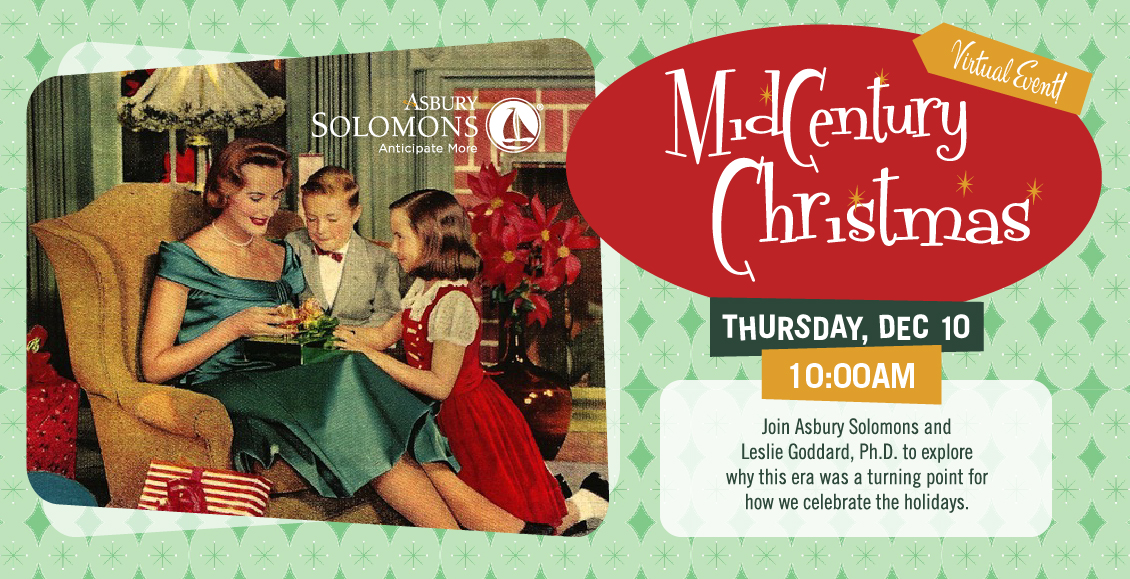 Would you like to attend this event?
Event Description:
Take a trip down memory lane and join Asbury Solomons for a colorful and fun look into Christmas in America from the 1940s through the 1960s!
Please join us for a live virtual presentation by historian and actress Leslie Goddard who explores this era in a new illustrated lecture, using photographs, advertisements, greeting cards, and catalogs. Learn why this period was a turning point for how we celebrate the holidays.
RSVP online or call (410) 394-3029 to receive your Zoom meeting link.
Leslie Goddard, Ph.D., has fascinated Asbury audiences with her portrayals of Jacqueline Kennedy Onassis, Amelia Earhart, Emily Dickinson, Queen Elizabeth and others. Don't miss one of her newest history lectures. Leslie's performances fill up fast, so reserve space for yourself today!