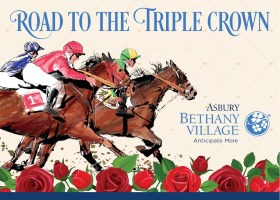 Would you like to attend this event?
Event Description:
Grab your hat and join the fun. We're going to the Preakness!
Join us and enjoy Maryland specialties and refreshments while you explore the West Apartments.
These spacious apartment homes range in size from just under 1,000 square feet to 1,500 square feet, and come with large windows, a balcony or patio, walk-in closets and plenty of storage space. Resident tour guides will escort you through the featured apartment homes and answer your questions about the lifestyle opportunities at Bethany Village.
Bring a friend and dress the part (if you wish)…from hats & spring dresses to bow ties and seersucker suits, we hope to see you there!
Please RSVP online below or call 717-591-8072