Bethany Village
May 20, 2019 2:00 pm - 4:00 pm
325 Wesley Drive, Mechanicsburg PA 17055 Get Directions >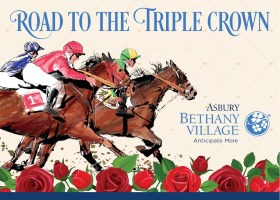 Would you like to attend this event?
Event Description:
Grab your hat and join the fun! We're going to the Belmont!
Join us to enjoy New York specialties and refreshments while you explore the West Cottages. These spacious duplex-style homes range in size from 1,400 up to 1,800 square feet, and include two-car garages, eat-in kitchens, walk-in closets, large windows, and a covered patio. Additional features may include a sunroom, fireplace and additional patio. Resident t tour guides will escort you through the featured cottage homes and answer your questions about the lifestyle opportunities at Bethany Village.
Bring a friend and dress the part (if you wish)…from hats & spring dresses to bow ties and seersucker suits, we hope to see you there!
Please RSVP online below or call 717-591-8072