A Story of Thanks
Beverly Conner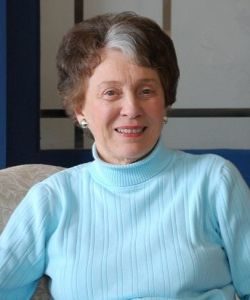 I am a second generation Bethany Village resident.  My Mother, Alyce Utley, loved her time at Bethany Village and especially appreciated and supported the Bethany Village Care Assurance Fund.  The fact that this fund provided for her neighbors who, through no fault of their own, outlived their financial resources enhanced her desire to pass on that appreciation to me.
Prior to her passing away in 2000 at the age of 95, my mother supported the Care Assurance fund through a charitable gift annuity.  This allowed her to make a wonderful gift to Bethany Village while earning income for the rest of her life.
This gift stands out to me even more today as, unknown to me at the time, she funded a two-life charitable gift annuity that included me.  I will never forget the first check I received from her annuity after she passed.  The warm glow that fills my heart reminds me of my mother's love for me and her love for Bethany Village.
Each time I receive the annuity check, I say a silent "Thank You" to her memory and spend the income in a way I know she would approve of, often on my grandchildren, her great-grandchildren. I remind them that they had a generous great grandmother, whose love reaches out to second and third generations.
Charitable gift annuities are a wonderful way to support Bethany Village.  You can fund these annuities using cash, stock or even real estate.  The rates are incredible…much better than any CD's or Stock Dividend rates I have seen.
How will your loved ones remember you?  A two-life charitable gift annuity is an incredible way to benefit those in need while saying "I love you" to someone close to you, long after you are gone.