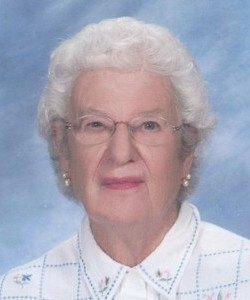 Asbury Methodist Village Donor Story: Edith Wilkerson
Asbury Methodist Village resident Edith Wilkerson has been following the Girl Scout slogan her entire life: "Do a good turn daily."
Growing up in Maine, she responded to an ad in the newspaper and began working for the Girl Scouts. Her second position with the Girl Scouts brought her to Washington, D.C. in 1946, just after the war. In 1950, Edith married Marvin Wilkerson, who was working for the Department of Labor. A month after their nuptials, she had to leave to go to Girl Scout camp! Edith and Marvin lived in Arlington, Va., for 40 years.
Edith moved to Asbury Methodist Village in 1991 and is an original resident of the Diamond Building. Never one to sit still, she has served as Keese School secretary, volunteered at Wilson Health Care Center sorting mail, and served on the inaugural Foundation Partnership Advisory Committee (PAC).
She has been supporting the benevolent care program since the day she moved in. "It is wonderful to know they will never put you out if you run out of money." Edith makes annual gifts to benevolent care and has supported the endowment fund through the charitable gift annuity program. She has established multiple charitable gift annuities, as she likes the income and feels good about contributing.
Edith is a great example of the many who have brought a lifetime of service to the Asbury Family.