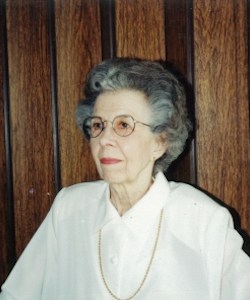 A Quiet Life Leads to a Resounding Legacy
When she moved into the Mund building at Asbury Methodist Village in 1999, Kathleen Murphy wasn't looking to join committees or plan events. Always a very private woman, she came to Asbury to live next door to her beloved sister, Marjory Young.
Kathleen had grown up in Iowa and then moved to Washington, D.C., to work as a secretary for the American Chemical Society and the FDIC. She retired in 1988 and lived in Arlington, Va., before finding her way to Asbury in the Maryland suburbs.
Since her passing in 2012, Asbury Methodist Village has received her generous charitable bequest to support benevolent care. It is a tangible symbol of her gratitude and compassion for the place she came to call home.
Shirely Delmage, who moved next door to Kathleen after Marjory passed away, remembers Kathleen as a quiet person who valued the fact that the community didn't force anything on her.
"Asbury lets you be who you want to be," Shirley said. "That's a real gift."
Kathleen was focused on having enough to live on and leaving a legacy for the organizations she cared about. Jim Ruth, president of Potomac Financial Group and a member of the Asbury Communities Board of Directors, worked with Kathleen on her estate plans.
"She loved Asbury," Jim said, "and she wanted to help take care of others."