Lifetime Ministry Continues at Bethany Village
Rev. Lloyd and Faye Chorpenning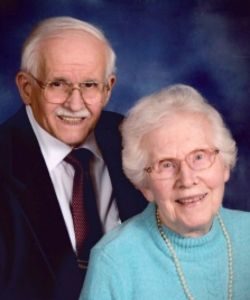 The Rev. Lloyd Chorpenning and his wife, Faye, spent 48 years in ministry for the Methodist Church before retiring in Central Pennsylvania. Having spent much of their lives living in parsonages, they were eager to settle into one of the new cottages at Bethany Village in Mechanicsburg.
They finished their professional ministry career in Martha's Vineyard, and there was something about Bethany Village that reminded them of the community they felt while there. The Rev. Chorpenning shares, "It's the people, of course, that make Bethany Village what it is. There is a great spirit of community."
After moving to Bethany Village in 2008, Lloyd and Faye knew they wanted to continue serving others in any way they could, with whatever capacity they had. Recently, they funded a charitable gift annuity to benefit the Bethany Village Care Assurance Fund. "We may be limited in what we can give, but we want to do whatever we can. We funded a CGA to provide in a way that would assure others could have the same quality of life and experience that we have enjoyed here," Lloyd states.
Faye notes, "We have always felt the need to care for others. We've been blessed, and felt we should share our blessings with others."