Friends Helping Inverness Village Thrive Now…and Always
Robert & Karen McCay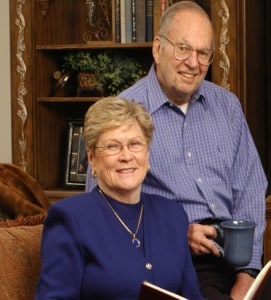 "When my brother-in-law moved out of Inverness Village because he missed his hometown, I told him he needed to leave his concert grand piano as a gift to the community. So he left it." Resident Karen McCay's words of advocacy resulted in an incredible gift ot music. The concert grand now graces the front lobby of Inverness Village in Tulsa.
Advocacy is a priceless gift, and Karen and her husband, Bob, are tremendous advocates for Inverness. But like many of the advocates and friends reading this story, Mr. and Mrs. McCay decided they wanted to do even more. They wanted to do something extraordinary.
"Yes, the gift of our entry fee was an immediate and very substantial tax deduction," shared Mr. McCay. "But we made the gift because we love our home. Inverness and its four sister communities are nonprofits. We believe inthe programs and the people here."
Mr. and Mrs. McCay made their beloved home their number one charity. And in so doing, they blessed their community and blessed their own life as well.
"Inverness staff members tell us we are heroes. No, no, we are not heroes. We just did the right thing," say hero Mrs. McCay.