Making a Difference at Bethany Village
Tita Eberly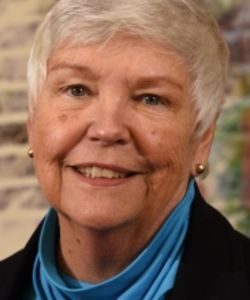 We have all met that person who is always helping others and spends most of their retirement years being "unretired." Tita Eberly, Bethany Village resident and member of the Bethany Village Community Advisory Committee, is one of those individuals.
In addition to her philanthropic support, Tita serves on various Bethany Village committees that enhance life at the Central Pennsylvania community – including the Building Our Community Campaign Leadership Committee, she is the Residents' Council Events Coordinator, and is a past president of the Bethany Village Auxiliary.
"Having grown up on Main Street in Mechanicsburg, I've worked to make Mechanicsburg a good place to live. Bethany Village is my new home, and I can't help but work to help Bethany become an even greater place to live!" shares Tita.
Her leadership has helped create local partnerships, including a series of grants from The Mechanicsburg Area Foundation, a regional component of The Foundation for Enhancing Communities, in support of The Oaks Skilled Nursing at Bethany Village.
Tita credits her husband's parents, I.S. and Anna Mary Eberly (former Bethany Village residents), with helping shape her passion for philanthropy. They supported many nonprofit causes in Cumberland County and were celebrated during Bethany Village's 50th Anniversary.
"When Bethany Village marks its 100th anniversary, people will celebrate Tita in the very same way," affirms Asbury Foundation Senior Director of Development J.D. Shuman.