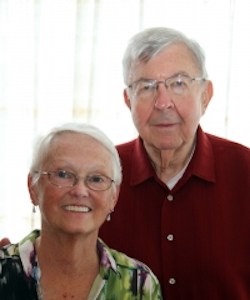 Asbury Methodist Village Donor Story: Archie and Judy Patrick
We knew we wanted to move to Asbury Methodist Village and we are elated we partnered with Asbury Foundation to make it happen right away!
We had been looking at Asbury Methodist Village for several years. We like to plan, and really wanted to move while we had control over the situation and wouldn't worry about our two children. One day we decided to jump in and found our perfect apartment in the Edwards-Fisher Building.
We were concerned with affordability, how long it would take to sell our home in Montgomery Village and whether the apartment would still be available by then.
Nancy Rasavage of Asbury's marketing team informed us about Asbury Foundation, which supports benevolent care for residents, and how the Foundation might be able to help address our concerns. We didn't realize how hard Nancy, J.D. Shuman of Asbury Foundation, and our realtor, Paul Butterfield, would work to make our move happen so smoothly!
Everyone worked together and J.D. brought us several possibilities that would help us sell our home and be set financially. We decided on a partnership in which Asbury Foundation would fund our entrance fee and cover the property expenses while our home was on the market, allowing us to move right in.
In return, we agreed that the proceeds from the sale of our property would go to Asbury Foundation to repay them for our entrance fee, with the remainder going into a charitable gift annuity. We would receive a steady annuity income for both of our lifetimes, and the Foundation would receive the principal after that to support residents in need at Asbury Methodist Village.
We had thought one had to have a huge amount of cash to set up an annuity, so it was an absolute surprise that we had this option to receive income and support the community through this partnership. Plus, J.D., Nancy and Paul just made it all so easy. Everyone was friendly, answered all of our questions and made sure we understood everything. It was a pleasure working with them.
Bottom line: if you want to move to Asbury, they will help you make it happen. We couldn't be happier, and we are looking forward to meeting many more new neighbors!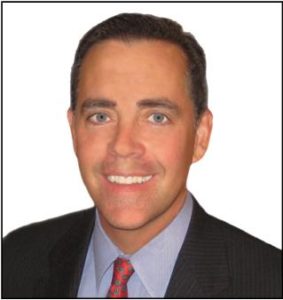 When the Patricks contacted me after Asbury's marketing team gave them a list of suggested realtors, they hadn't bought or sold a house in many years. They asked all the questions that home sellers often ask: Will our home sell? How should be price it? What do we have to do? How long will it take? I answered all their questions, quickly generated multiple offers for their home and got them significantly more than their asking price! I enjoyed working with the Patricks and turning the sale of their cherished home into a stress-free, successful event.
-Paul Butterfield
Associate Broker, Re/Max Realty Services
Though my title says "sales," I really feel my true role is helping introduce people to what it means to be a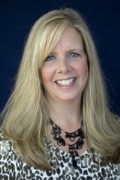 member of the Asbury family. It's about listening, building trust and working together to understand how our community can meet their needs today and in the future. After a few conversations with the Patricks, it quickly became clear that Asbury Foundation could expedite their desire to join Asbury Methodist Village. I am so happy this partnership was formed to the Patricks' and Asbury's mutual benefit.
-Nancy Rasavage
Retirement Counselor, Asbury Methodist Village Marketing & Sales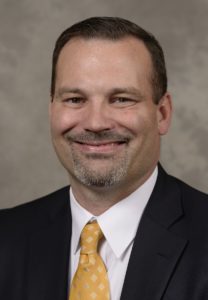 We have a great team at Asbury. Working together with Archie, Judy, Nancy and Paul was a great experience that not only helping with the Patricks' move to Asbury, but will also have a wonderful impact on the lives of our neighbors in need!
-J.D. Shuman
Senior Director of Development, Asbury Foundation