Carolyn Stamatakis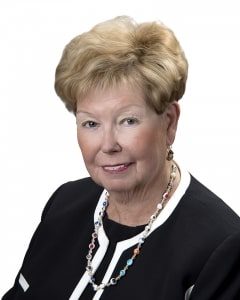 Carolyn Stamatakis has had a long career working in the fields of Risk Management, Credit Policy Development and Quality Assurance. Her work experience has included prominent organizations such as Freddie Mac and Capital One Bank in the Washington, DC area.
Carolyn's association with Asbury dates to the early 1990's when her father moved to Asbury Methodist Village in Gaithersburg, MD. She has served on many of the organization's committees and Boards. She also chaired the Asbury Communities CEO Search Committee for the organization and chaired the Board as the transition continued.
Carolyn has a BA in Political Science from Dunbarton College, formerly located in Washington, DC and an MA in International Relations from Duquesne University in Pittsburg, PA, as well as earning numerous credits and certificates related to her professional and volunteer careers.
She resides in South Carolina with her husband, Steve, and enjoys reading, traveling and spending time with friends and the family Golden Retrievers.