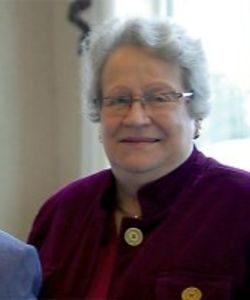 Elsie Swenson is no stranger to Philanthropy. Long before she moved to Bethany Village, she was serving her community in a variety of ways. She has been recognized on numerous occasions for her generosity toward groups such as the South Central Pennsylvania Food Bank, Allied Arts Fund, Four Diamonds Fund, Girls Club of Harrisburg, the Harrisburg Symphony Association and many other non-profit organizations. Her service has been well chronicled in the likes of the Senior News and Harrisburg Magazine as well as other news vehicles.
In 2004, Elsie moved to Bethany Village and carried along with her the spirit of giving that encompassed so much of her life.
"True to her nature, Elsie has made an incredible impact on Bethany Village."
"I am so happy to know that my gifts to the Care Assurance Fund are helping so many people," says Elsie, referring to more than 27 people and over $940,000 in 2010 that helped residents remain living at Bethany Village despite outliving their resources. "I have had people I have looked up to through the years who have always thought of others," she states. "These people who are blessed have the ability to help others. This has always been a part of my life."
Elsie's generosity made it possible for Bethany Village to purchase the [m]PowerTM computers that many residents benefit from every day. These computers provide exercise for the brain for residents of all cognitive abilities. It is especially beneficial to those suffering from memory impairment.
"I have people very close to me who are suffering from Alzheimer's," Elsie adds. "I see the benefits of the [m]Power computers on so many, especially those with Alzheimer's and it only strengthens the desire to give what I can."
Elsie is a wonderful example of the "Spirit of Giving" that is evident in so many of our neighbors who support Bethany Village through their gifts to the Asbury Foundation.