While they might have different backgrounds, the Asbury Home Services team all have a passion for senior wellness. We work to ensure that our caregiving associates provide best-in-class care while earning the trust of family members. Learn more about the Asbury Home Services team below.
Cheryl Briody, RN, BSN
Director, Asbury Home Services in Erie, PA
Cheryl is an Erie native and has many years of health care experience in a variety of settings. She has a diploma in nursing from St. Vincent School of Nursing and a bachelor's degree in nursing from the University of Phoenix, and is working toward a master's degree from the University of Pittsburgh. Cheryl started her career as a nurse aide working in long-term care. Her love of working with people led her to continuing her education and eventually working as an oncology nurse and hospice nurse. Cheryl worked in long-term care as an RN assessment coordinator and as a medical-surgical home care nurse. She also worked as a nurse in an acute-care hospital making sure patients were discharged with home health care or hospice services. Cheryl has worked 17 years in management and has worked as a director in both the home health care field and the home care field.
Judith Rogers Fruiterman, PhD
Director, Asbury Home Health Services in Gaithersburg, MD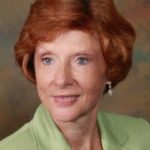 Judith has an extensive depth and breadth of experience both in serving seniors and in the health care profession. Most recently, Judith was the Executive Director of Asbury Place Maryville, a continuing care retirement community in Maryville, Tenn. Prior to that, she served in a number of senior leadership positions at Holy Cross Hospital, a 445-bed not-for-profit acute care hospital, caring for over 192,000 patients each year in the Washington, DC/Maryland metropolitan area. Holy Cross Hospital is affiliated with Trinity Health, a national health care system that also provides long-term care. Her roles at Holy Cross included serving as President, Senior Vice President of Operations and Vice President Patient Care Services/Chief Nurse Executive. During Judith's tenure at Holy Cross, the hospital was recognized nationally for high quality and innovative healthcare.
Chris Miller
Director, Asbury Home Services in Cumberland Co., PA
Chris started her career in senior home-care services in 2012 working for a local in-home care agency and focusing on business development and client relations, before moving into the manager position. Prior to that, Chris spent 20 years in publishing, eventually working as a vice president of operations. Her shift into home care was the direct result of caring for her aging parents. This experience redefined her life and it became her objective to work with a company whose mission aligned with hers. Asbury's Mission "to do all the good we can by providing exceptional lifestyle opportunities for those we serve" defines her role leading Asbury Home Services' caregiver associates, ensuring they provide quality, person-centered care for their clients.