Asbury Home Services, Erie, Pa.
Personal Care and Medical Services
Our Asbury Caregiving Associates deliver home care services and are available to lend a helping hand with the tasks of everyday living and health support services that are not part of a doctor-ordered treatment plan. Our skilled staff caregivers are experts in meeting your needs with a friendly smile and a commitment to making sure you look and feel your best.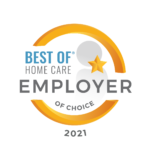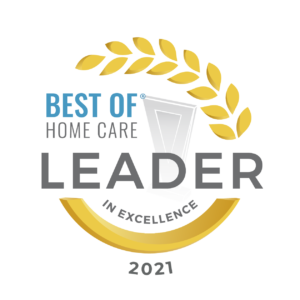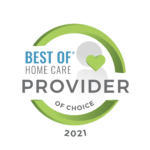 Personal Care
Bathing, showering and personal hygiene
Dressing and hair styling
Diet and wellness
Transferring, toileting and mobility assistance
Incontinence/catheter care
Safety and Security
Identify and mitigate risks through home assessments
Identifying expired medications
(RX and over-the-counter)
Check home for expired foods and
nutritional supplies
Check home for cleanliness and personal
hygiene supplies
Fall Risk Assessment
Throw rug and furniture placement
Grab bar suggestions
Cupboard and cabinet items rearrangement
Light Home Maintenance Services
Changing window screens
Changing light bulbs or batteries in smoke detectors
Resetting clocks
Transportation and Companionship
Use Asbury Home Services transportation to go wherever you need to go, whether it's running an errand, picking up prescriptions and groceries or getting to and from appointments. Our Asbury Caregiving Associates are also ready to brighten your day with a laugh or helping hand.
Transportation Services
Errands
Appointments
Family gatherings
Social events
Religious services
Companion Care Services
General errands, grocery shopping, dry cleaning and picking up medication
Companionship on social outings
Help with paperwork, bills or correspondence, including social media
Reading or playing games
Snack or meal preparation
Coordinating appointments
Quality, Compassionate Home Care in Erie County, Pa
Serving Erie, Lawrence Park, Harborcreek, North East, Millcreek, Fairview, Girard, Lake City and surrounding areas.
We got our start by creating care services and conveniences for our residents in Asbury's continuing care retirement communities (CCRCs) in Maryland, Pennsylvania, and Tennessee. Now we're to bringing these best-in-class home care services right into the homes of older adults in the surrounding communities of Erie County, Pa.
We are licensed as a residential service agency by the Pennsylvania Department of Health, license #12263601
Asbury Home Services
2323 Edinboro Road
Erie, PA 16509
Phone: 814-860-7424