Asbury Place Maryville Welcomes Two New Leaders
Two new leaders have joined Asbury Place Maryville. Sally Ann Williford is the new Associate Executive Director and Nursing Home Administrator (NHA), and Rita Kriss is the new Sales Director.
Sally Ann Williford, Associate Executive Director/NHA
Sally Ann brings more than 25 years of experience to our community. She officially began her new role last week.
Sally Ann is uniquely suited to serve in this role having built a track record of success. She has served in leadership roles dating back to 1995, such as Executive Director and NHA, at several communities, including most recently at a community in Huntsville, Tenn. Sally Ann uses a collaborative, relationship-based approach that helps her efficiently identify opportunities and set a strategy for success.
The depth of Sally Ann's experience also includes 15 years spent running her own consulting company where she advised other organizations on how to improve operations, ranging from Human Resources processes to marketing and more.
She is a servant leader, bringing great energy to the role she performs and to those on her team. We are excited to see her talents in action at Asbury Place Maryville.
Sally Ann has a bachelor's degree in Health Services Administration from Auburn University, and a master's degree in Health Care Informatics from Grand Canyon University.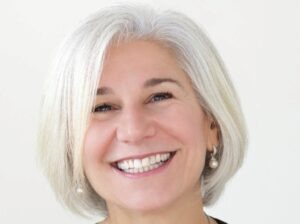 Rita Kriss, Sales Director
Rita has 30 years of experience in sales, business development and project management and her varied skill set will serve us well here at Maryville. She officially began her role late last month.
Rita has established herself as a transformative leader over the course of her career, most recently serving as a Community Sales Advisor at a senior living community in Vancouver, Wash. Over the 14 months she spent there, she increased revenue, identified new areas to promote the community to prospective residents and developed a program designed to engage residents after move-in. From 2015 to 2021, Rita held roles in sales and business development for a pair of hospitality-related organizations in Portland, Ore.
Earlier in her career, she served in leadership positions at two New York City-based companies — as an Executive Vice President at Everlast Worldwide Boxing and as a Senior Project Manager for Active Alliance Group.
Rita's wide-ranging experience will be a welcome fit to help us market our community and serve new residents.
Rita is a continual learner, having studied at many prestigious institutions over the years. She holds a certificate from Harvard University in 2020 in Corporate Leadership and Strategies, a certificate in International Business/Global Affairs from New York University in 1989, and multiple certificates from Pace University (New York) in Logistics and Global Trade in 1985.