Asbury Foundation 2022 Signature Event
The Sanctuary at Kiawah Island
October 16, 2022 – October 18, 2022
Join Asbury Communities and the Asbury Foundation for an exclusive invitation-only Brain Health retreat at the beautiful Sanctuary at Kiawah Island. The 3-day/2-night event will include networking, keynotes from featured speakers, a golf tournament, and plenty of opportunities to take advantage of all the resort has to offer.
About The Sanctuary at Kiawah Resort
Just 21 miles from Charleston, this South Carolina luxury beach resort hotel delivers Forbes Five-Star service and unequaled accommodations. Distinguished by stunning views of the Atlantic Ocean and richly bestowed with antique furnishings and appointments reminiscent of a refined private residence, The Sanctuary immerses guests in fabled Southern hospitality. Read more about the Sanctuary at Kiawah Resort here.
Travel & Cost
Asbury is covering the cost of guest accommodations and meals that are a part of the event program. Guests are responsible for travel expenses (however, Asbury will provide transportation to/from the Charleston Airport) and any additional activities and meals outside of the planned event programs.
Where is Kiawah Island? Click here for information about local airports and driving directions.
Featured Guests & Speakers:
Rudolph Tanzi, Ph.D.
Vice-Chair, Neurology, Massachusetts General Hospital
Director, Genetics and Aging Research Unit, Massachusetts General Hospital
Co-Director, Henry and Allison McCance Center for Brain Health, Massachusetts General Hospital
Co-Director, MassGeneral Institute for Neurogenerative Disease, Massachusetts General Hospital
Joseph P. and Rose F. Kennedy Professor of Neurology, Harvard Medical School
Dr. Tanzi is the Vice-Chair of Neurology, Director of the Genetics and Aging Research Unit, Co-Director of the Henry and Allison McCance Center for Brain Health, and Co-Director of the MassGeneral Institute for Neurodegenerative Disease at Massachusetts General Hospital. He also serves as the Joseph P. and Rose F. Kennedy Professor of Neurology at Harvard Medical School. Dr. Tanzi received his B.S. (microbiology) and B.A. (history) at the University of Rochester in 1980 and his Ph.D. (neurobiology) at Harvard Medical School in 1990.
Dr. Tanzi was a key member of the teams that discovered the first Alzheimer's disease (AD) gene, the amyloid precursor protein (APP) gene, and the two other early-onset familial AD genes, presenilin 1 and presenilin 2. As leader of the Cure Alzheimer's Fund Alzheimer's Genome Project, Dr. Tanzi identified several other AD genes, including CD33, the first AD gene shown to regulate neuroinflammation in AD. He also discovered the Wilson's disease gene and several other neurological disease genes.
Dr. Tanzi's team was the first to use human stem cells to create three-dimensional mini human brain organoids of AD, dubbed "Alzheimer's-in-a-Dish". This model was the first to recapitulate all three key AD pathological hallmarks. He and his team have successfully used these organoids to screen for approved drugs and natural products that can stop AD brain pathology. Dr. Tanzi has developed several novel therapies for AD including gamma secretase modulators targeting amyloid pathology (Phase 1 planned 2021) and AMX0035, which was already successful in a clinical trial of ALS and now under priority review for approval at the FDA.  Dr. Tanzi also discovered that beta-amyloid plays a functional role in the brain as an anti-microbial peptide, supporting a potential role for infection in the etiology of AD.
Dr. Tanzi serves as Chair of the Cure Alzheimer's Fund Research Leadership Group and on numerous scientific advisory and editorial boards, He has published over 600 research papers and is one of the top 50 most cited neuroscientists in the world. He has received the highest awards in his field, including the Metropolitan Life Foundation Award, Potamkin Prize, Ronald Reagan Award, Oneness in Humanity Award, Silver Innovator Award, the Smithsonian American Ingenuity Award, the Brain Research Foundation Award, and the Kary Mullis Award for Medical Research. He has also been named to TIME magazine's list of TIME100 Most Influential People in the World. Dr. Tanzi is also a New York Times bestselling author, who has co-authored the books Decoding Darkness, and bestsellers, Super Brain, Super Genes, and The Healing Self.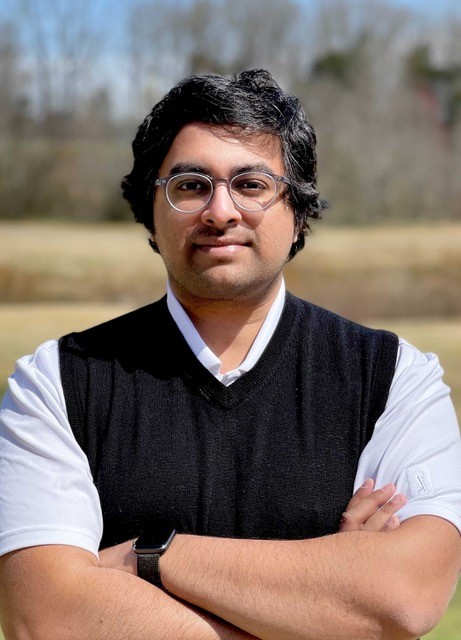 Shaun Patel
CEO & Cofounder, REACT Neuro
Neuroscientist
Harvard Medical School 
Massachusetts General Hospital
Shaun Patel is a neuroscientist, entrepreneur, and investor. Shaun is the CEO of REACT Neuro, a digital health company leveraging virtual reality and machine learning to reimagine the way we assess and treat brain health, from the comfort of our homes. Shaun is also the founding General Partner of DRADS Capital, a Boston and British Columbia based venture capital fund focused on disruptive technologies in healthcare, energy, and technology. DRADS Capital has deployed ~$100M in capital and has funded companies like Hyperfine (affordable, low cost, low-field portable MRI), to Rokit Healthcare (4D bioprinting of autologous tissues, such as skin and cartilage), to Amylyx (a drug combination targeting neuroinflammation for neurodegenerative diseases), amongst many others. Prior to this, Shaun was a faculty member at Harvard Medical School and Massachusetts General Hospital, where he pioneered some of the earliest studies reading and writing the neural code in awake-and-behaving human subjects undergoing deep brain stimulation surgery. This effort, based on Shaun's graduate work, was the focus of a $30M grant from DARPA to build a fully implantable neural interface to treat neuropsychiatric disorders — collectively dubbed, electroceuticals. Shaun has graduate degrees in medical sciences, neuroscience, and machine learning from Boston University School of Medicine and Harvard Medical School.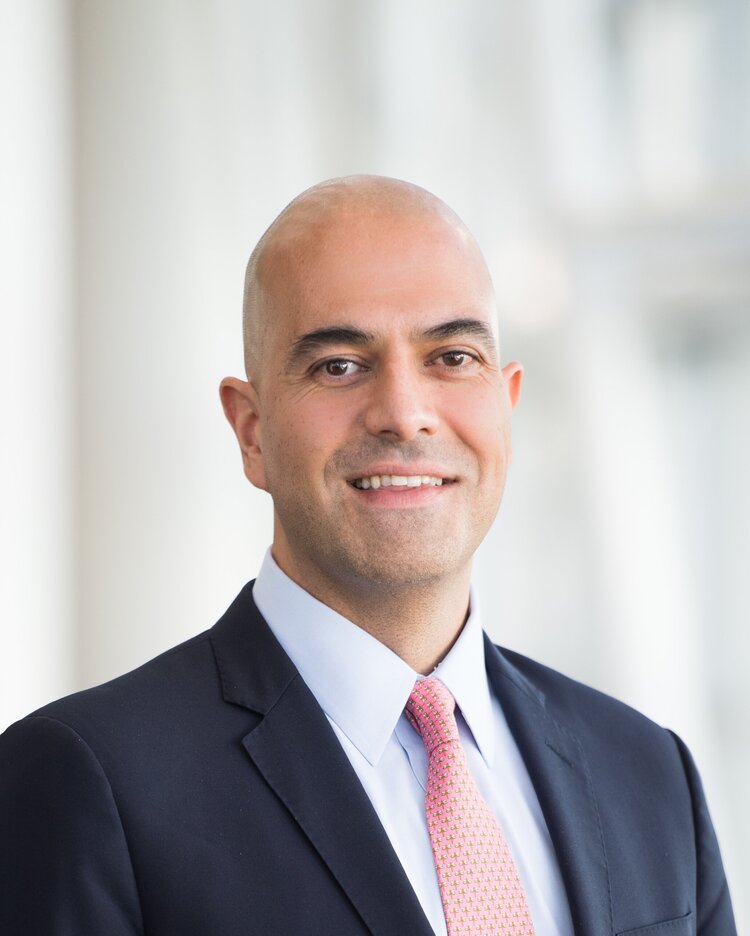 Brian Nahed
Neurosurgeon, Massachusetts General Hospital
Director, Neurosurgery Residency Program, Massachusetts General Hospital
Associate Professor of Neurosurgery, Harvard Medical School
Executive Committee of the Congress of Neurological Surgeons
CNS/AANS Executive Committee on Brain Tumors
Co-Chair, CNS Leadership Institute
Lead Neurotrauma Consultant for the National Football League (NFL)
Dr. Nahed is a neurosurgeon specializing in Brain Tumors, Brain Mapping, Intraoperative Imaging and innovation.  He is the Director of MGH Neurosurgery Residency Program at MGH and Harvard Medical School and Associate Professor of Neurosurgery. Dr. Nahed's was the first to develop a based based assay to identify brain tumor cells in blood and his research is funded by the NIH to translate this finding into the first blood test for patients with brain tumors.  Dr. Nahed attended UCLA where he majored in Neuroscience, graduating Phi Beta Kappa and with the department's Highest Honors. He attended the Yale School of Medicine where he was awarded the Doris Duke Clinical Research Fellowship and graduated with honors. Dr. Nahed completed his neurosurgery residency at the Massachusetts General Hospital; where Dr. Nahed completed a postdoctoral fellowship with Drs. Daniel Haber and Shyamala Maheswaran in the MGH Cancer Center.  He has authored over 150 peer-reviewed publications and several clinical brain tumor guidelines Dr. Nahed joined the MGH Department of Neurosurgery, MGH Brain Tumor Center, and Harvard Medical School in 2011.
Dr. Nahed has extensive expertise in liquid and digital biomarkers for health.  His focus is on advancing clinical care through improved quantitative and qualitative assessments of brain health. In addition to his clinical roles, Dr. Nahed leads in neurosurgical education and innovation and teaching faculty member of Harvard Medical School.  Nationally, he serves on the Executive Committee of the Congress of Neurological Surgeons and the CNS/AANS Executive Committee For Brain Tumors. He is Co-Chair of the CNS Leadership Institute.  He is an active member of the American Association of Neurological Surgeons and Council State Neurological Societies.  Dr. Nahed serves as the lead neurotrauma consultant for the National Football League (NFL).
Questions about the Signature Event? Please contact J.D. Shuman at JShuman@Asbury.org or 301-987-6069