The Asbury Foundation and Asbury Communities Invite You to Join Us for the Inaugural

October 16-18, 2022
The Sanctuary at Kiawah Island | South Carolina
It is with immense pleasure and excitement that I invite you to join us for Asbury Foundation's inaugural Signature Event on brain health. Over the course of 3 days, you will learn the latest science and innovation in this field from some of the world's leading experts. Join renowned neuroscientist Dr. Rudy Tanzi and REACT Neuro team members for what will be an enlightening and inspiring weekend. Through your generous support, we can make each Asbury community a well-being destination featuring cutting-edge technologies such as REACT Neuro – one of the newest innovations attempting to unravel the mystery of the brain— and the latest research-based practices. We hope hearing about this new frontier in science will inspire you to support our efforts to raise $5 million in gifts and commitments toward the Asbury Brain Health Endowment Fund. Through this, we will ensure perpetual funding for brain health initiatives across the entire Asbury system. Thank you again for your generous support. I look forward to seeing you at Kiawah Island!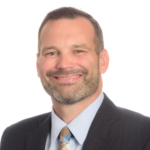 J.D. Shuman
President & CEO
Asbury Foundation
Asbury Foundation will coordinate your complimentary accommodations, meals and events, and transportation to and from the Charleston airport. Guests are responsible for airfare.
RSVP by calling Patty Folgar at (301) 250-2036. Please confirm your attendance no later than July 15, 2022.