Asbury Communities has promoted and implemented the best evidence-based practices in mitigating the COVID-19 risk since the beginning of the pandemic. We have consistently aligned our practice with the expertise and guidance of the Centers for Disease Control & Prevention (CDC). As always, we are grateful for your continued vigilance and your support in keeping each other safe during this pandemic.
See Frequently Asked Questions below our Associate Vaccine Photos.
See Vaccine Clinic Dates below.
Vaccine processes, eligibility, and supplies are set by each state and they vary. Asbury is working aggressively to secure vaccines for all those who live and work at our communities and wish to be vaccinated. To date, Asbury has vaccinated 95% of the residents living at our communities and 70% of the associates working at our communities.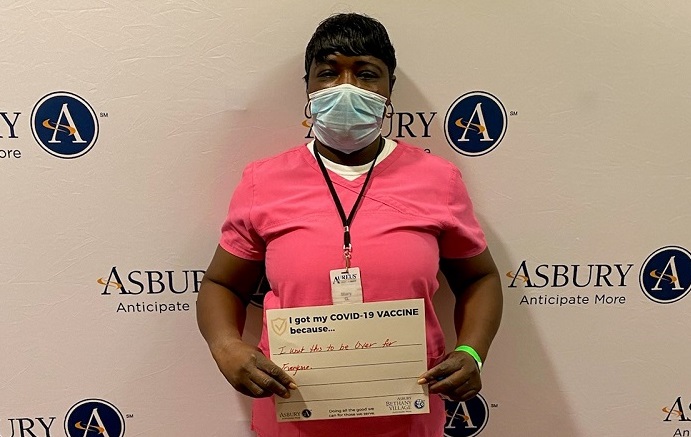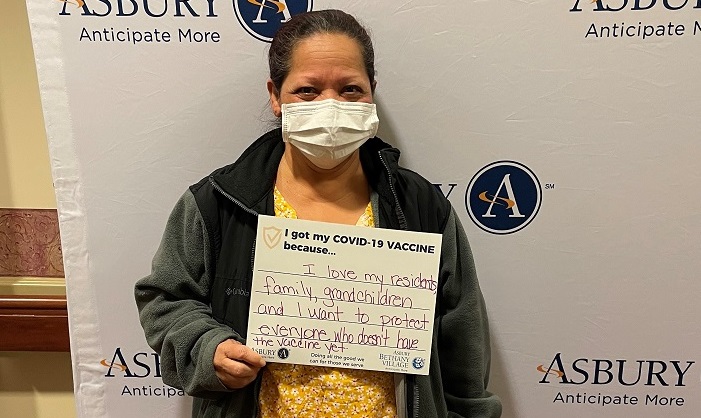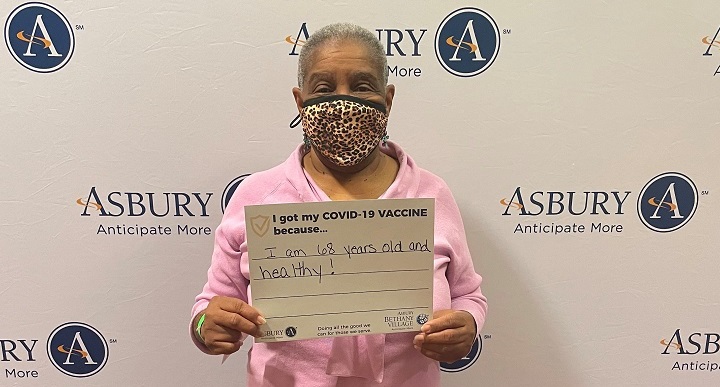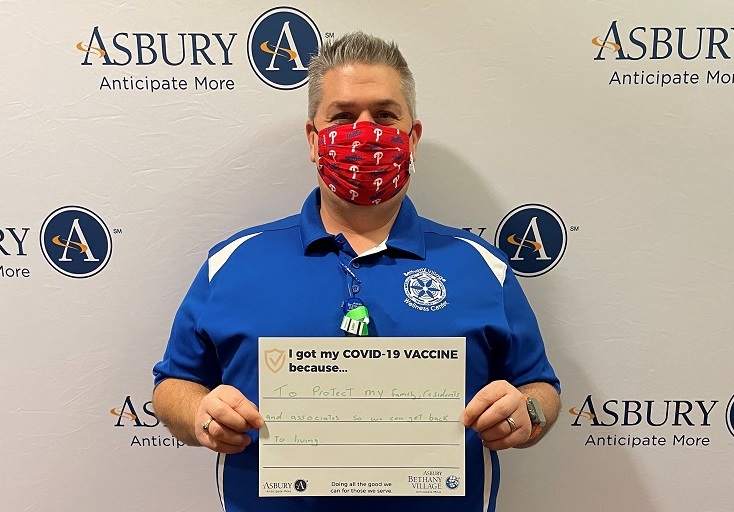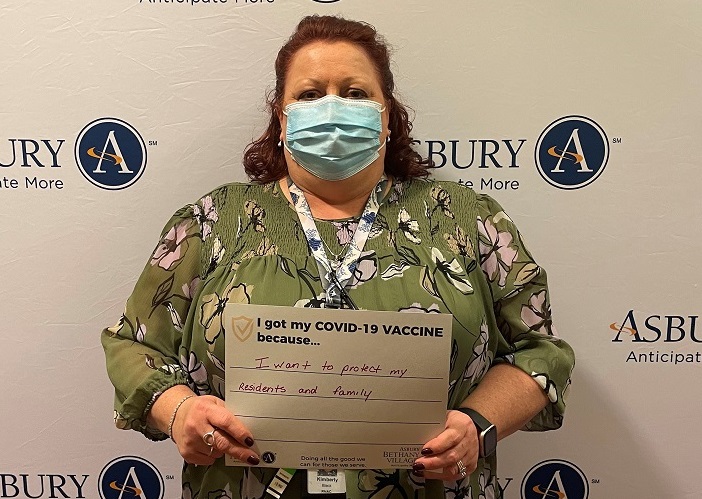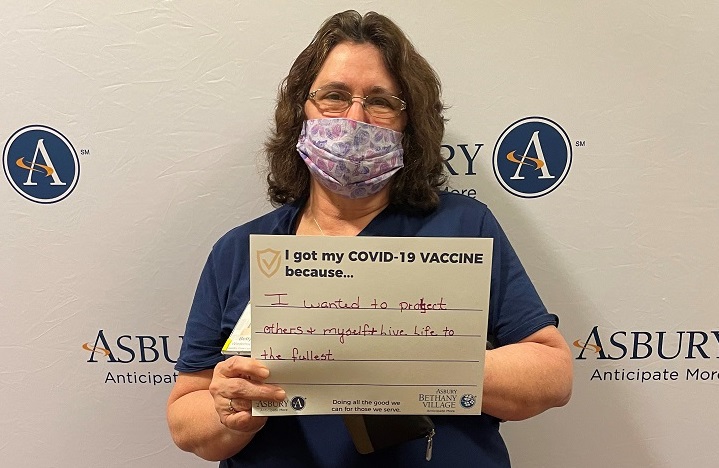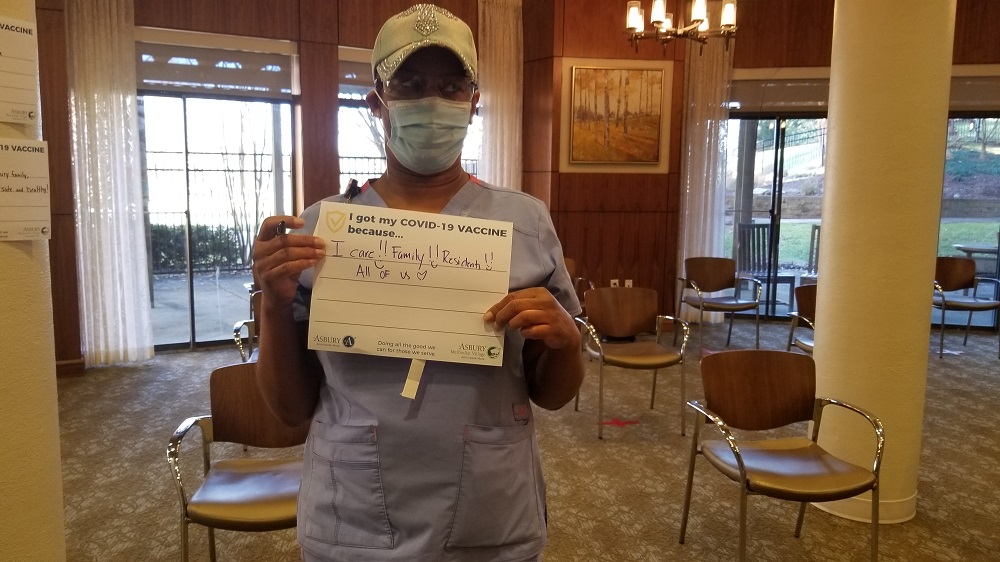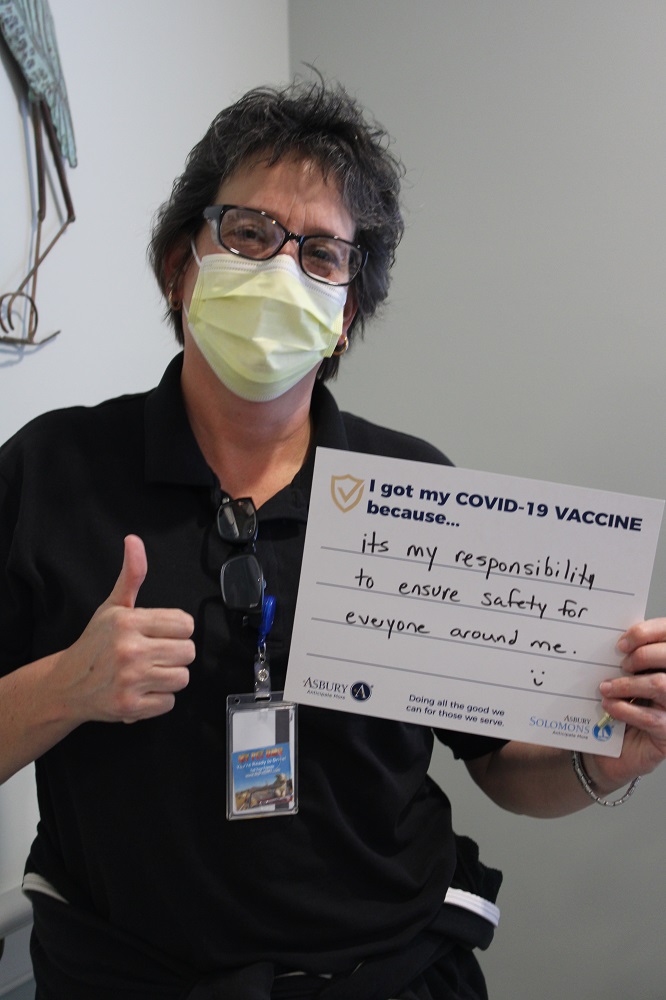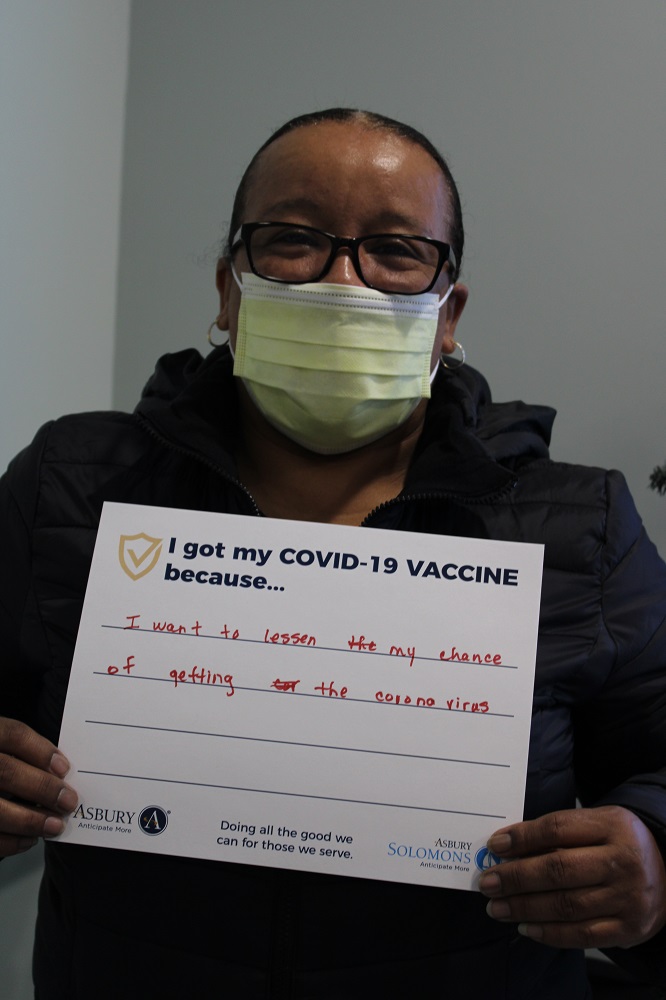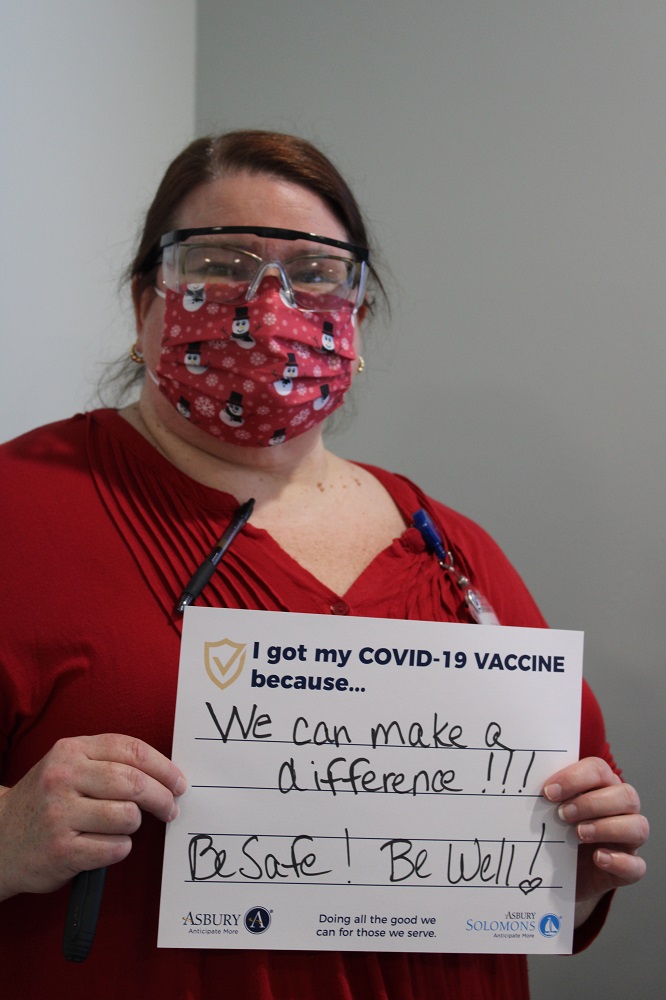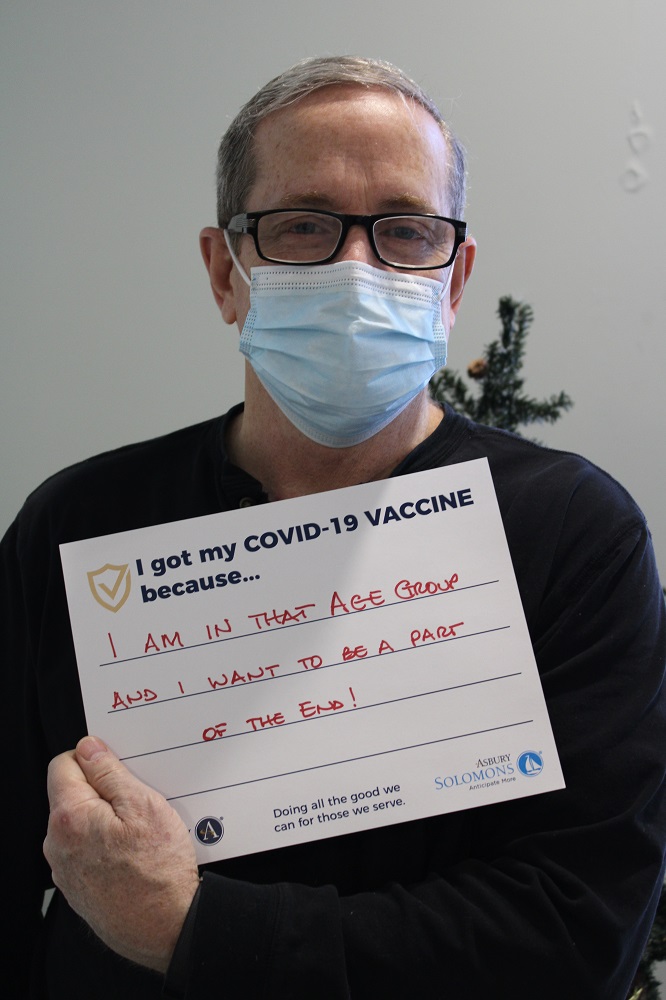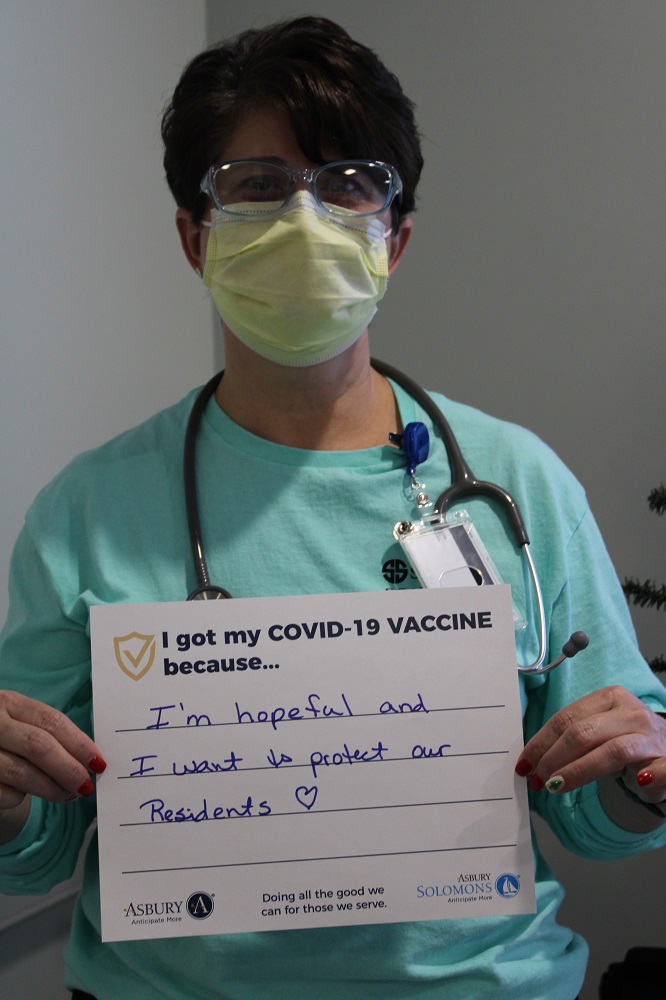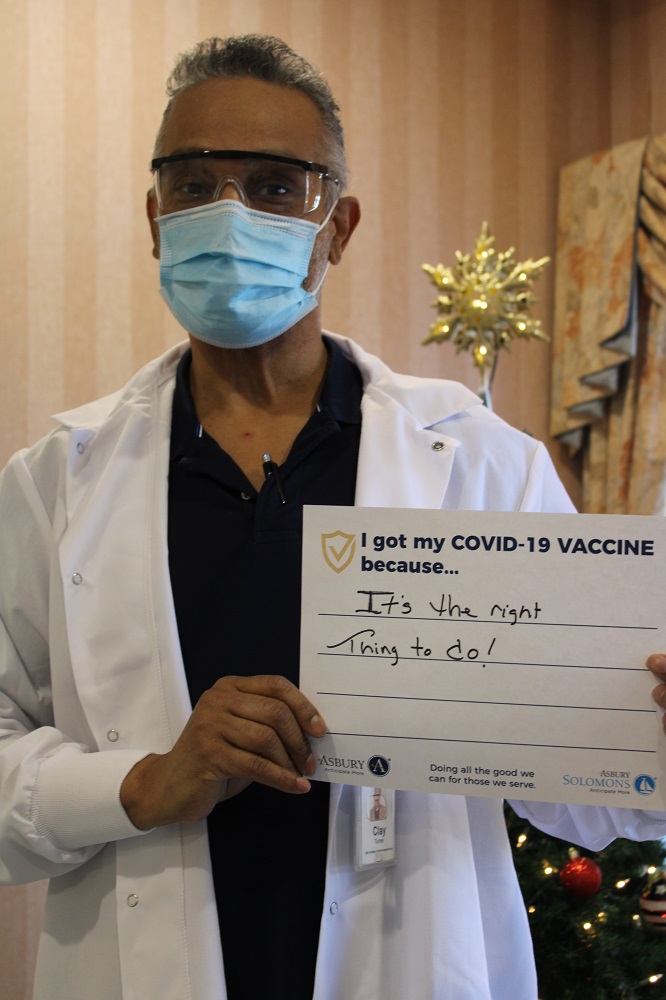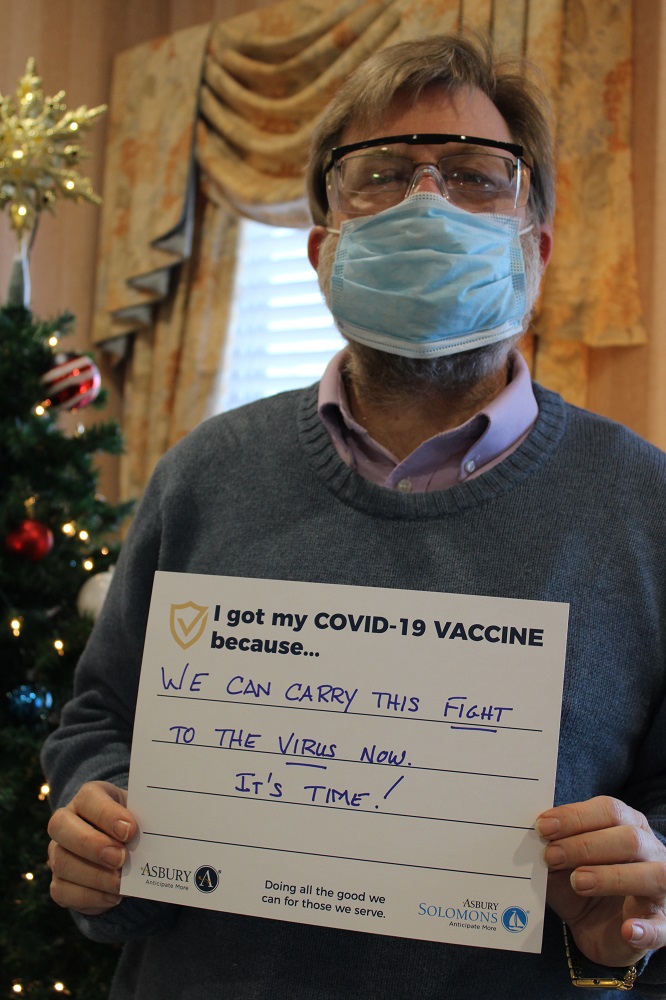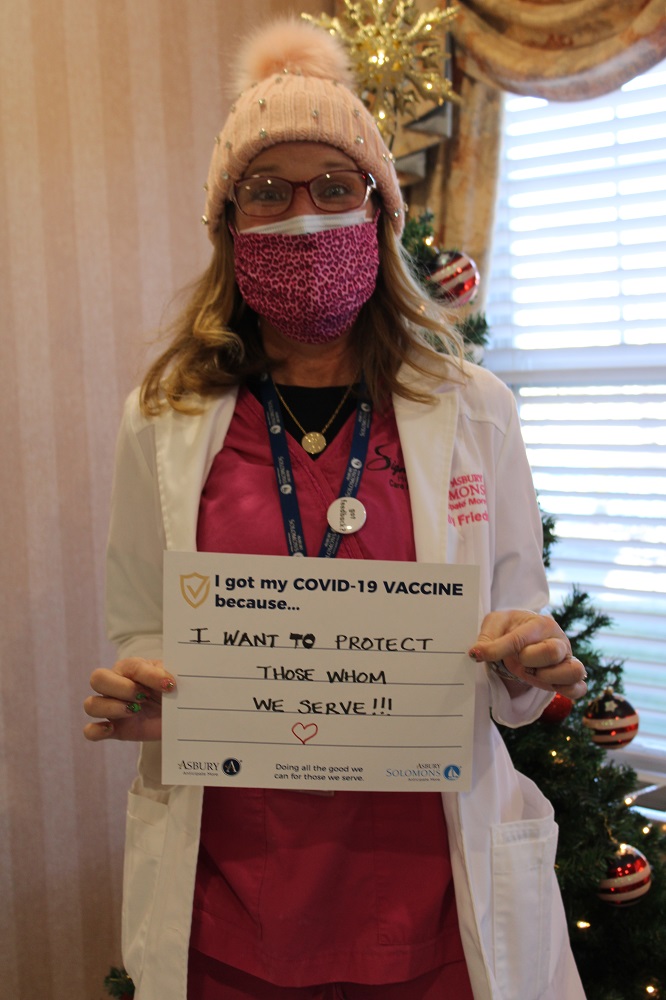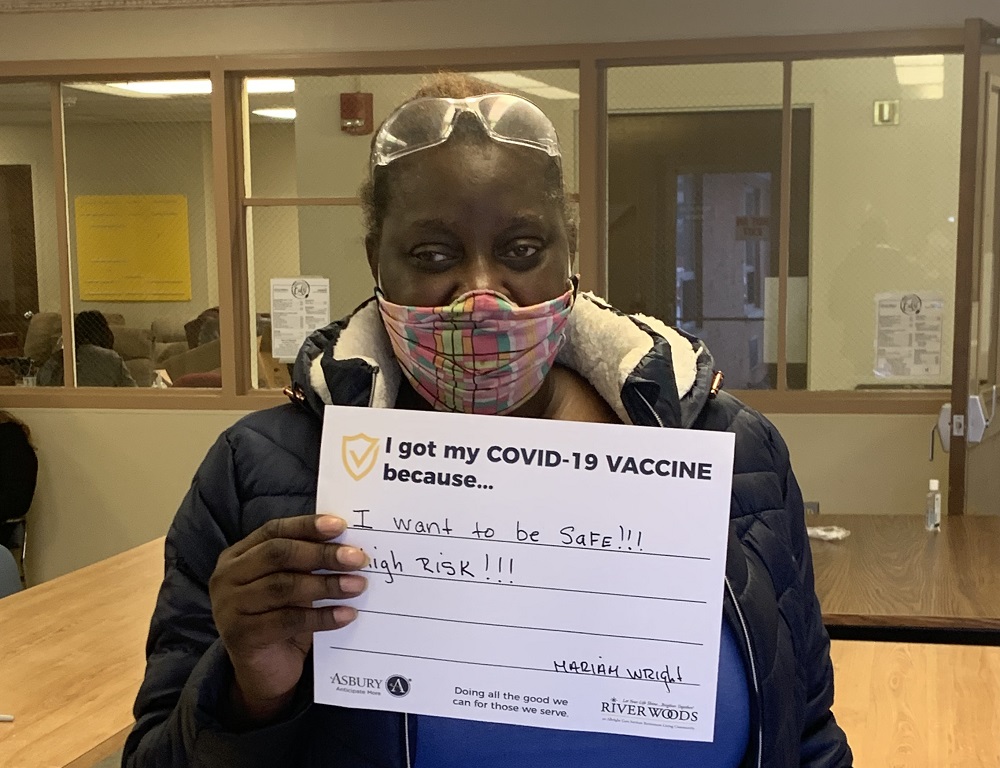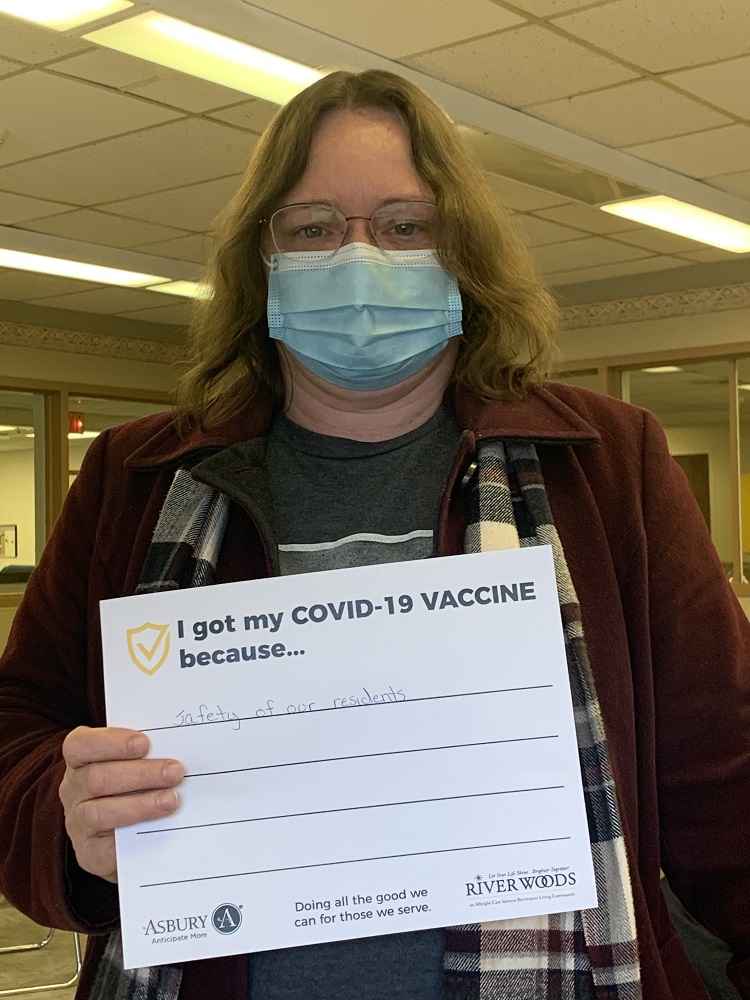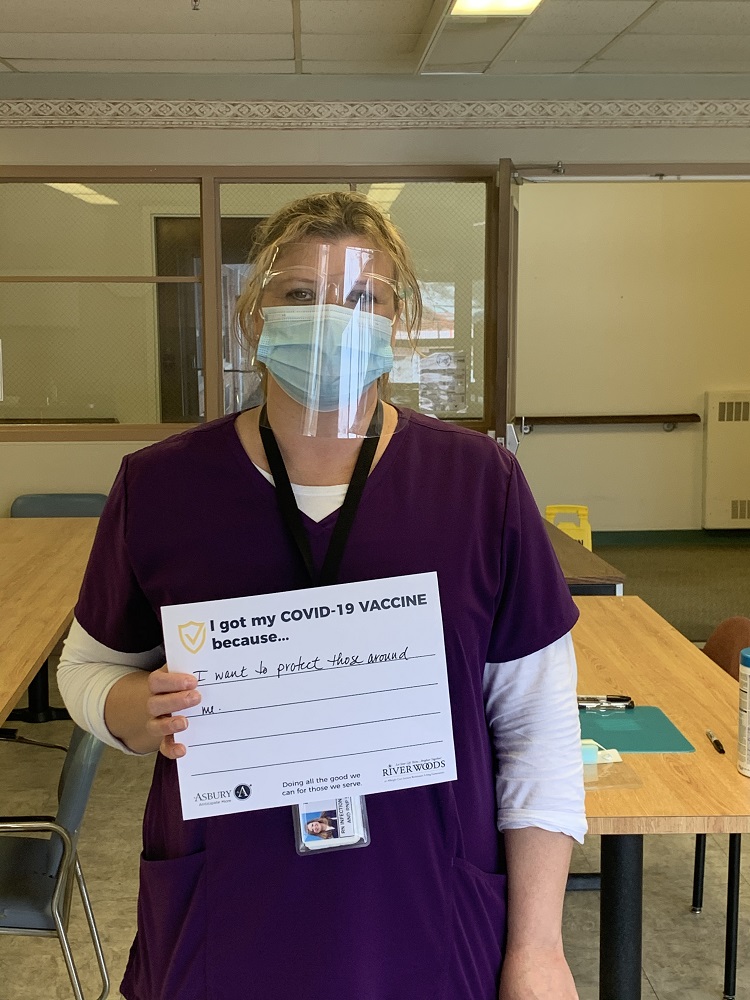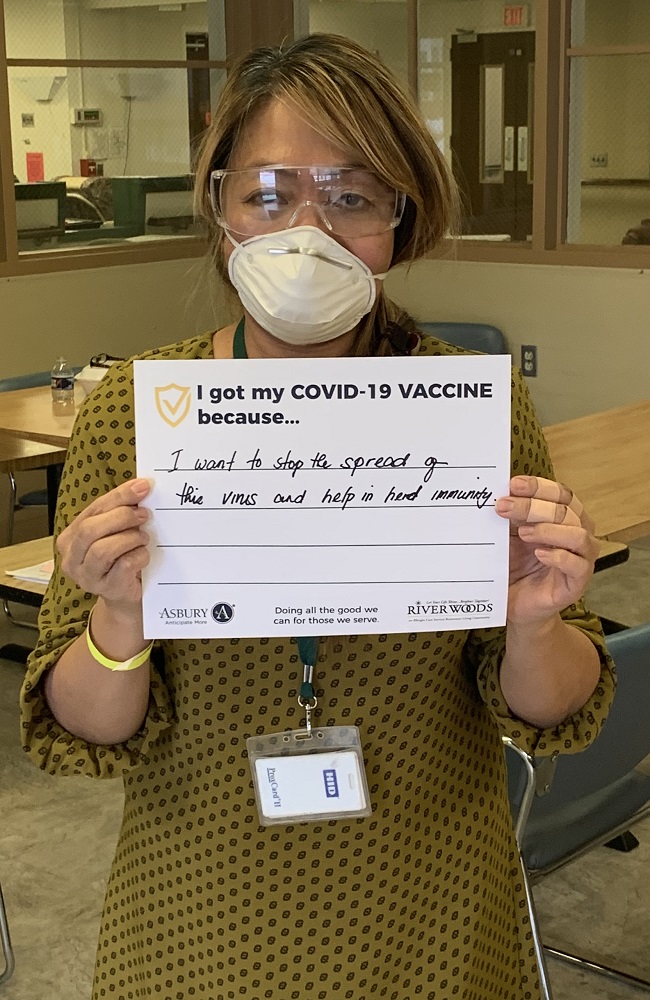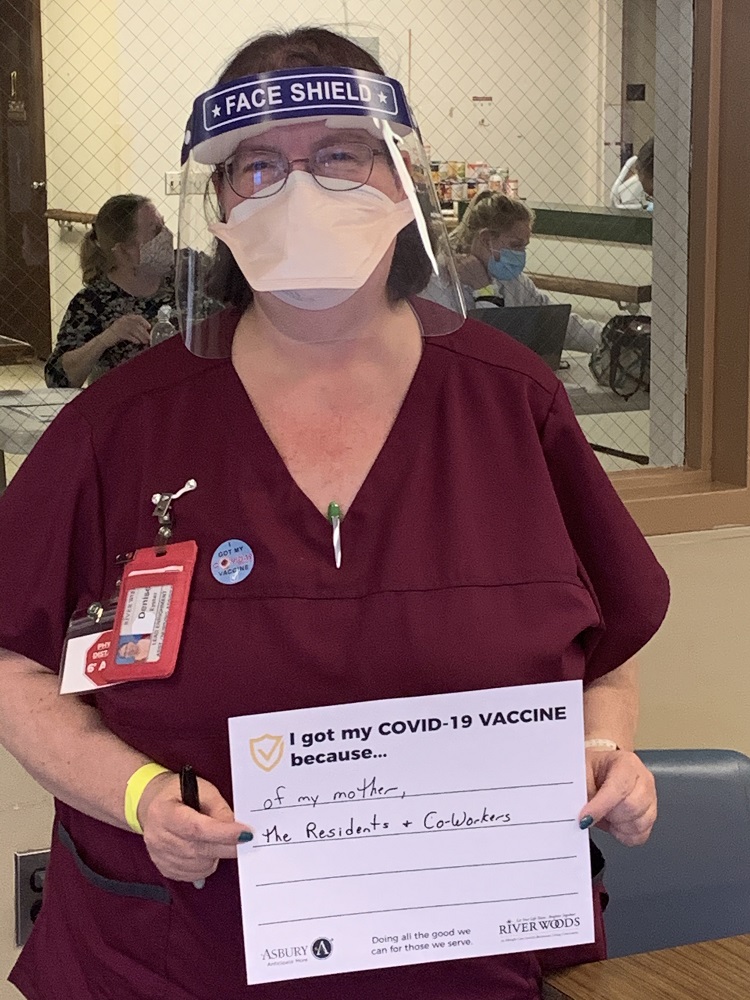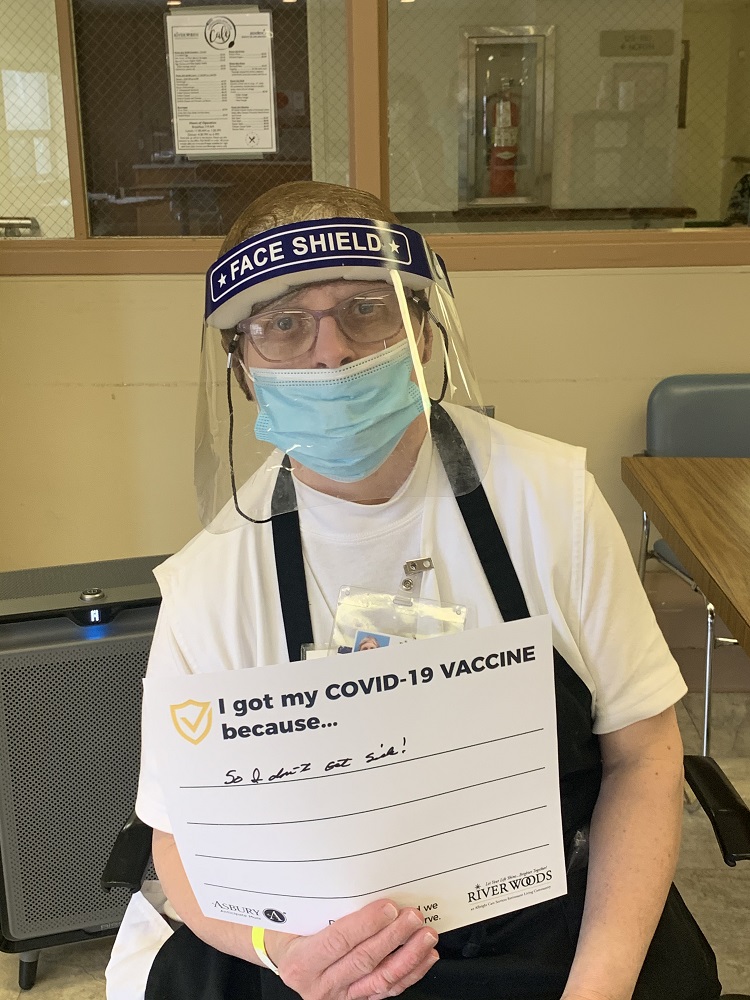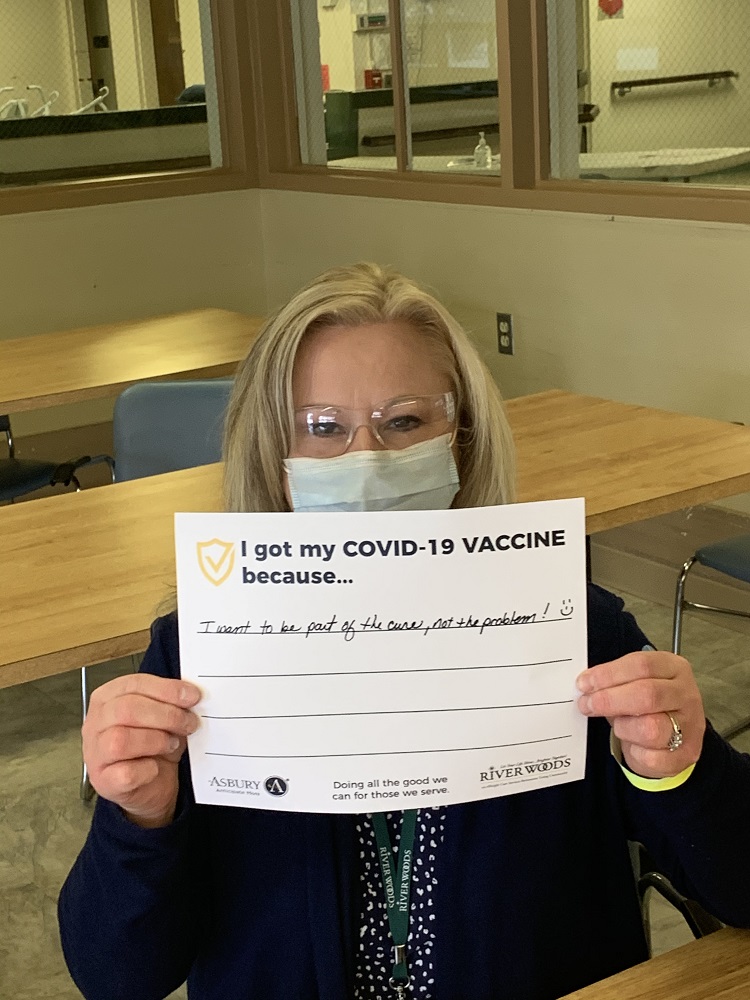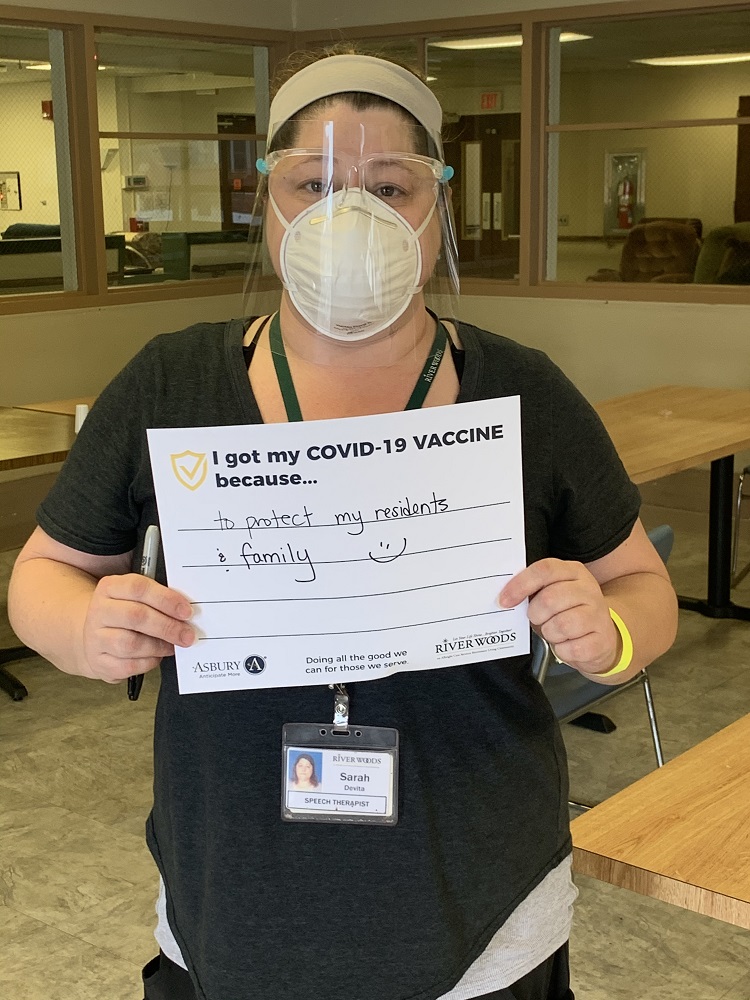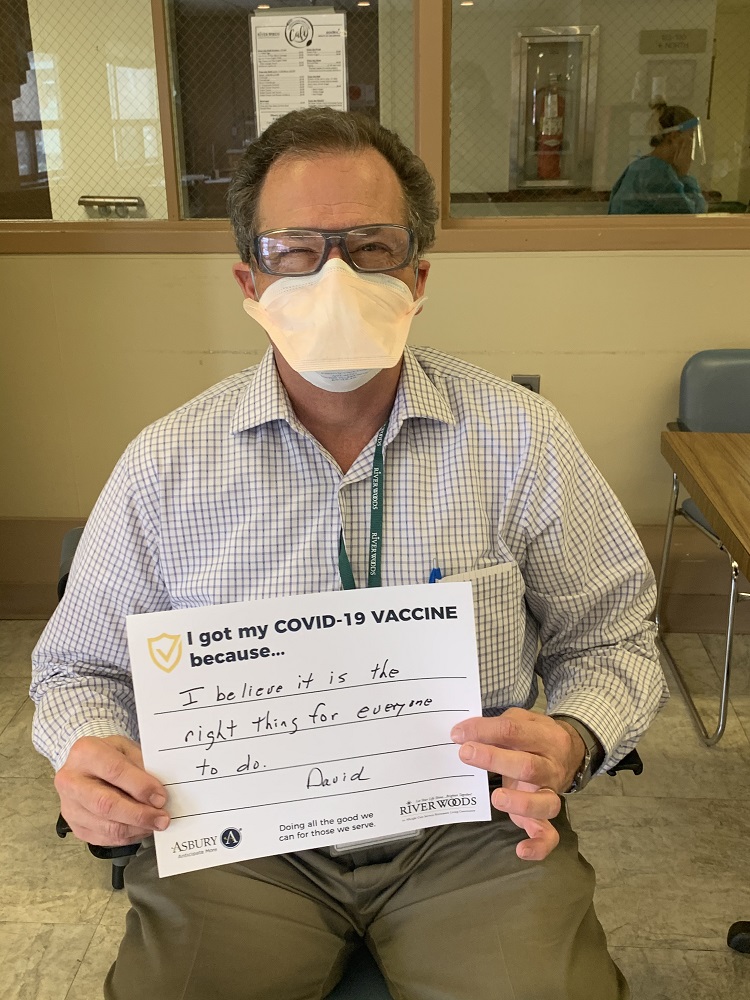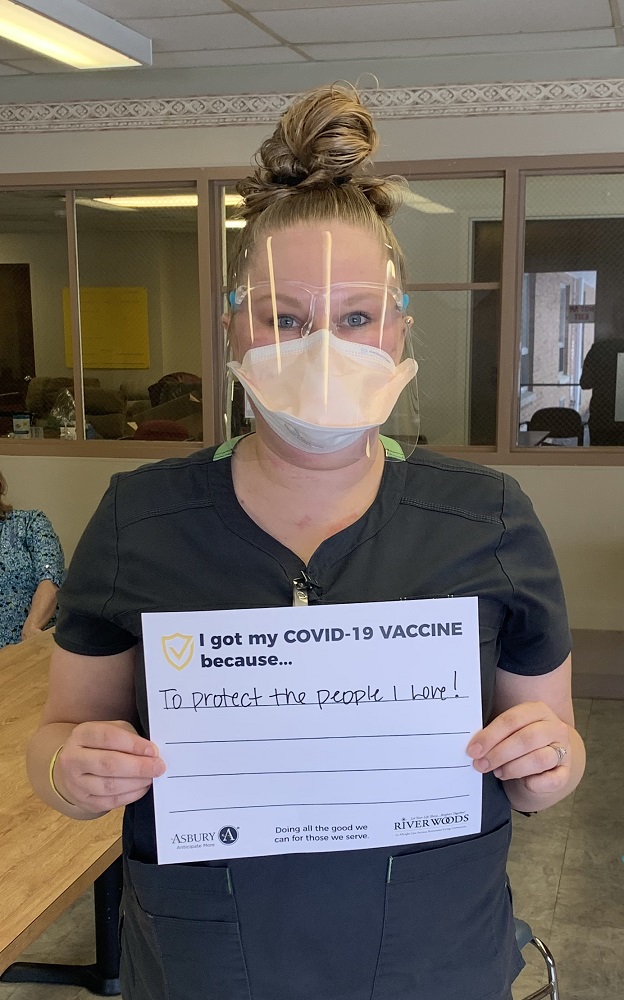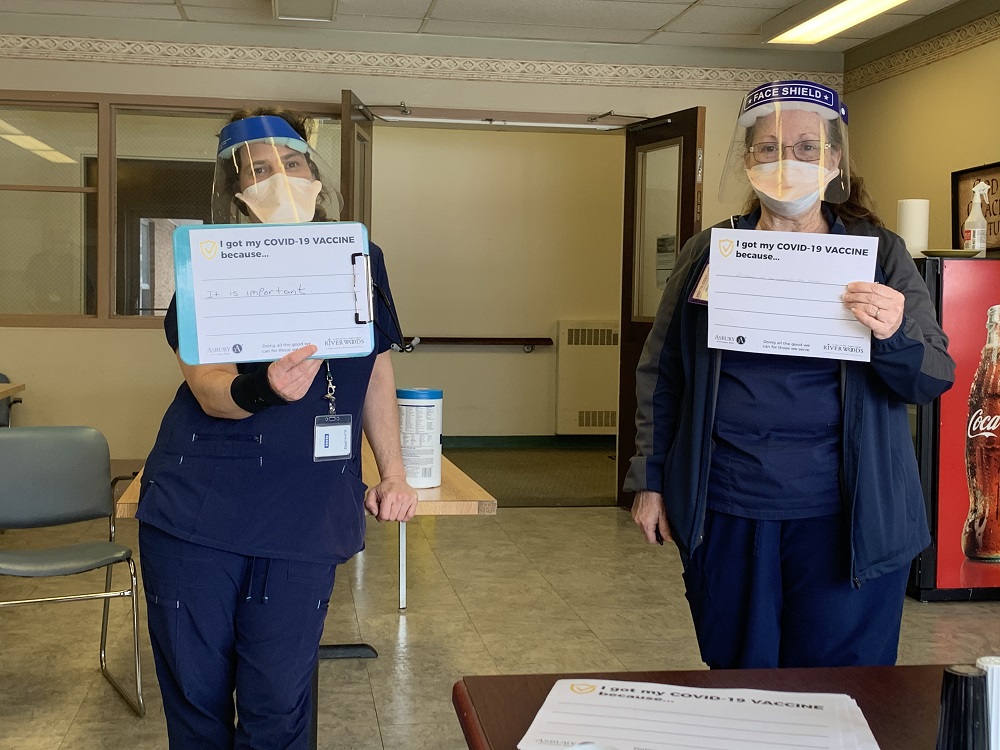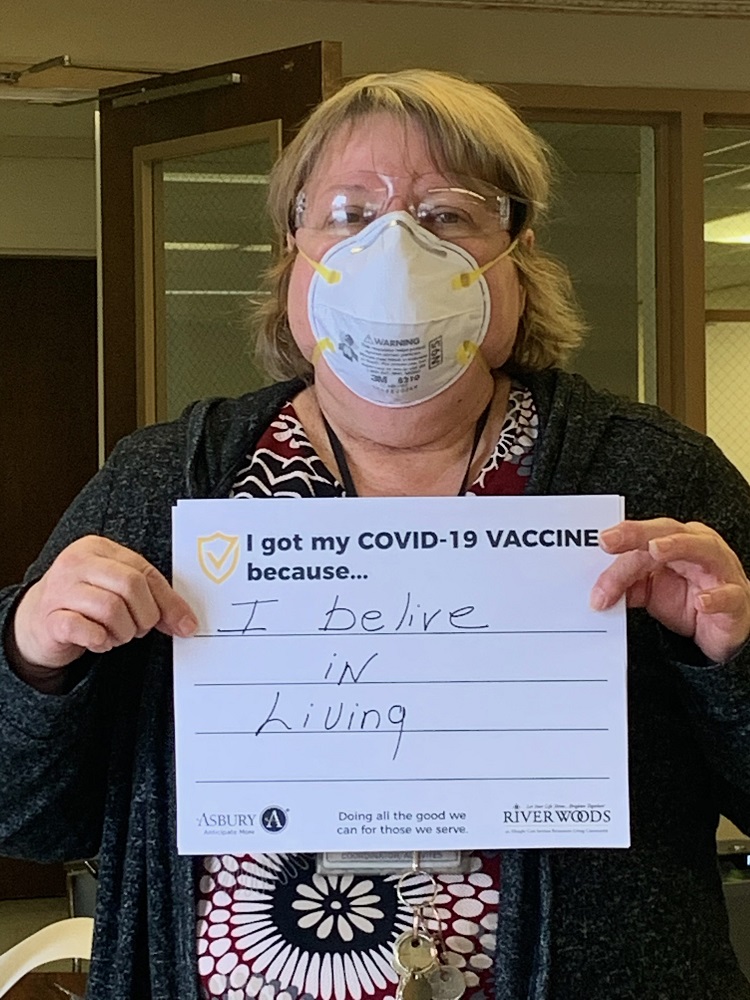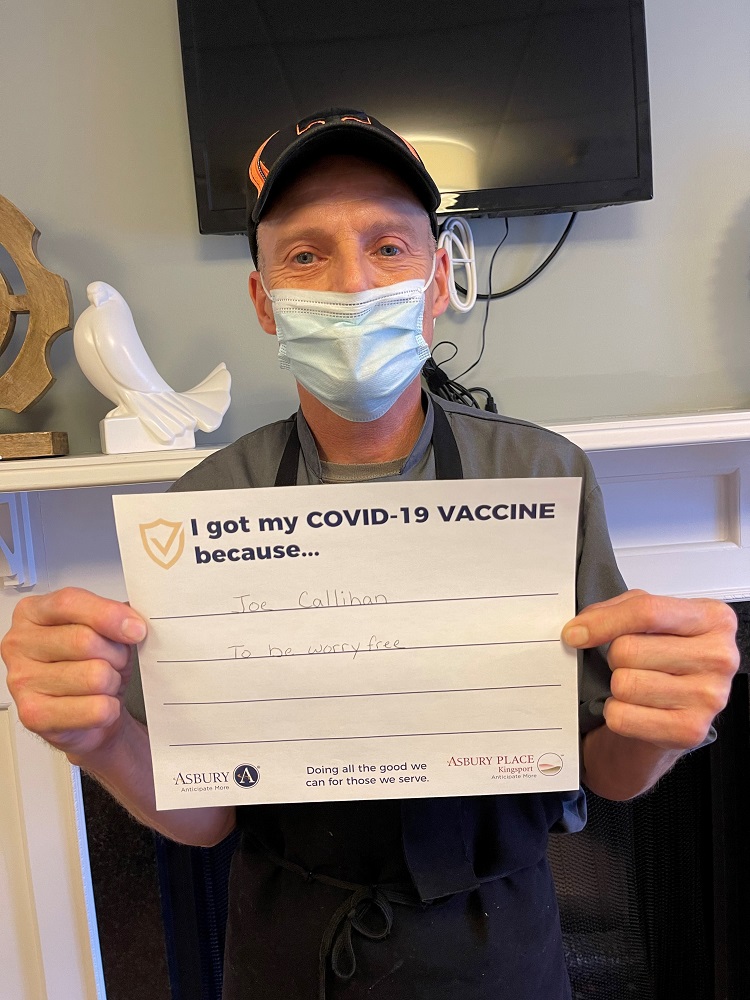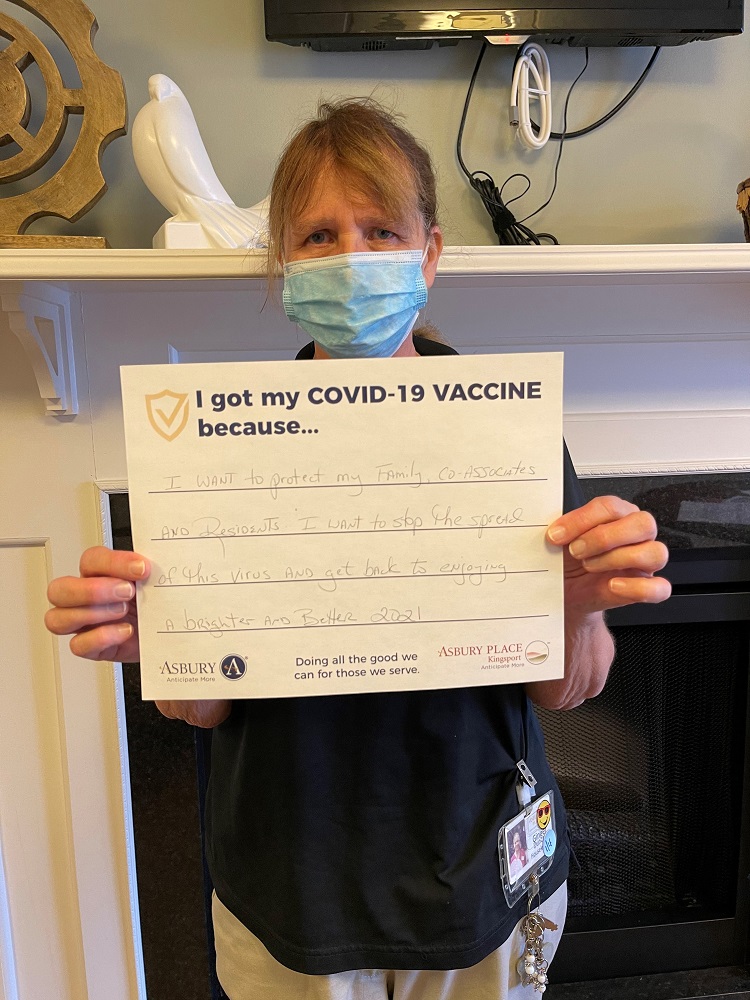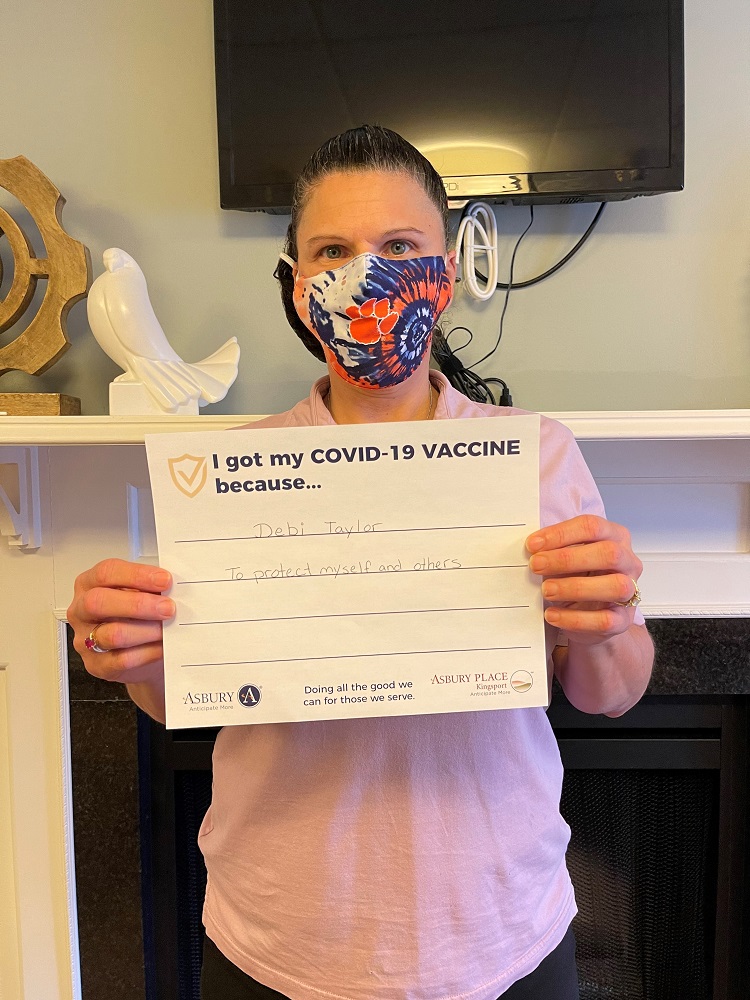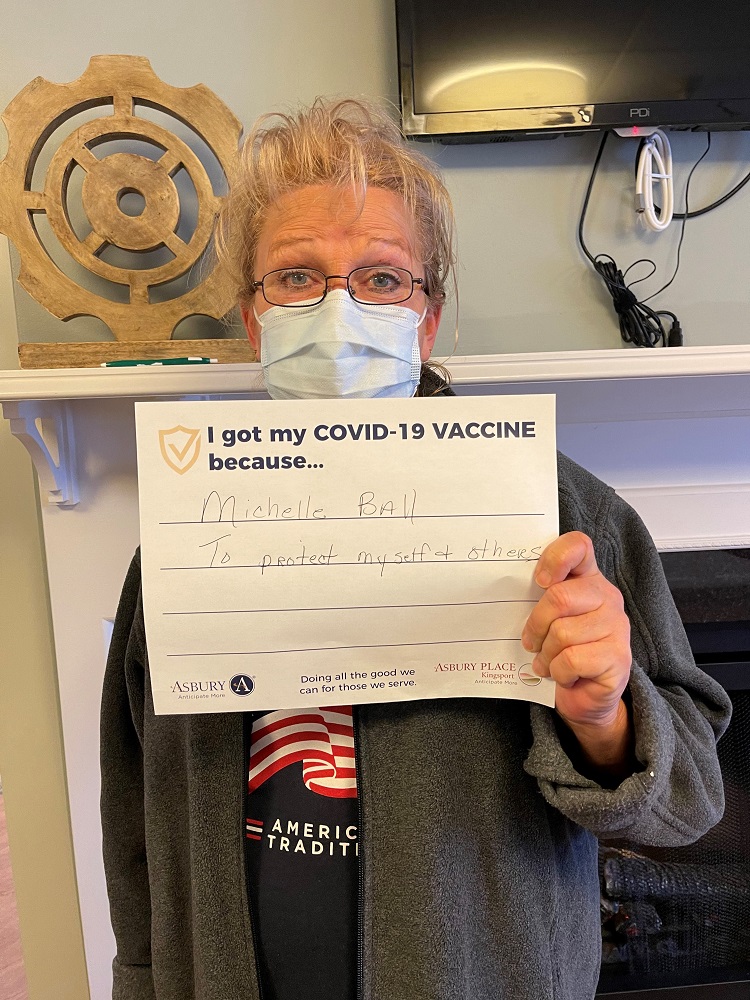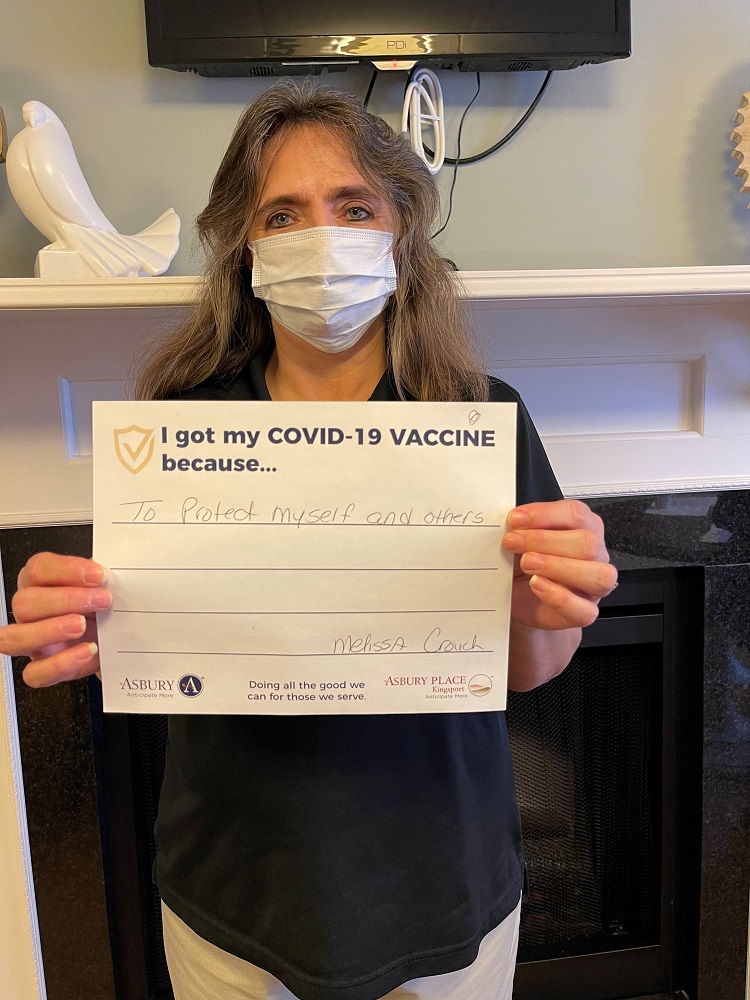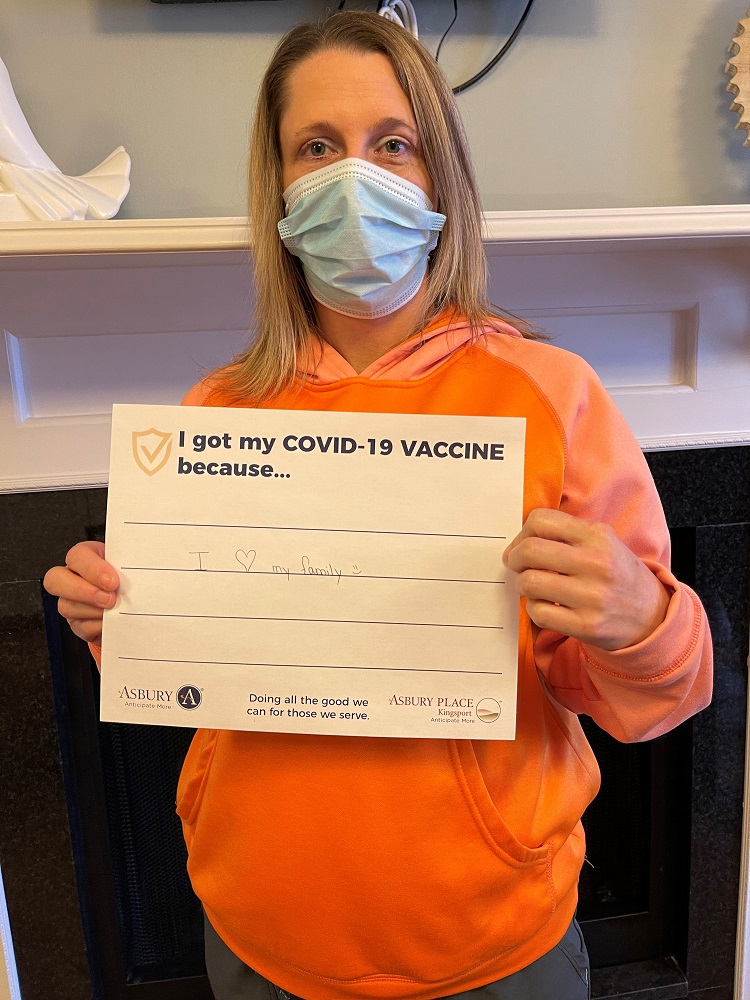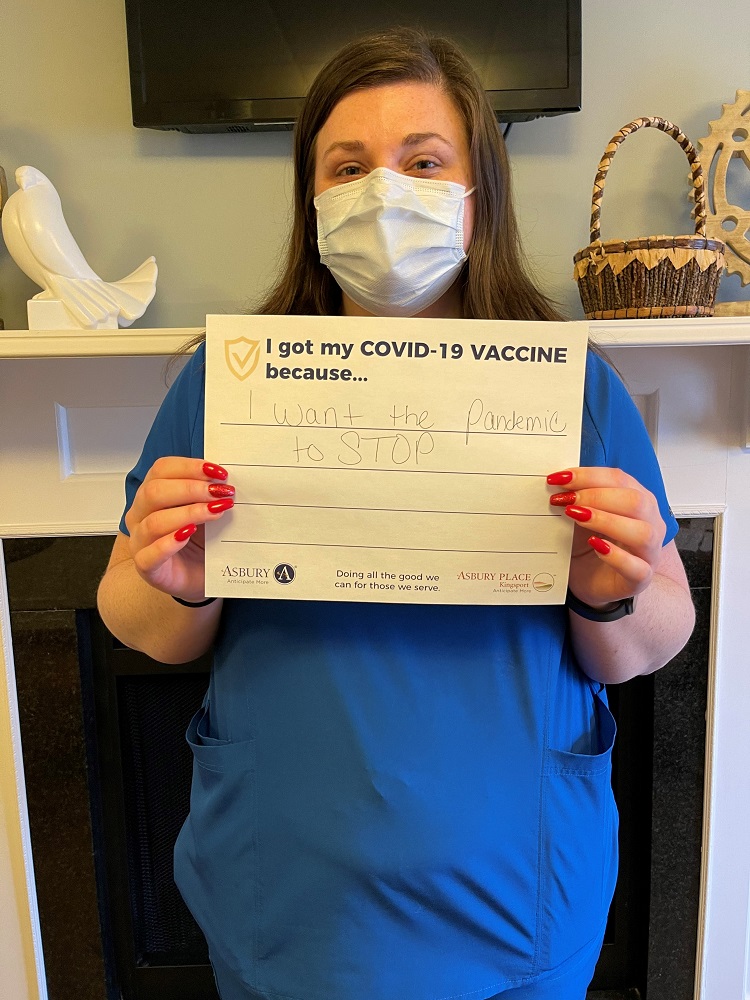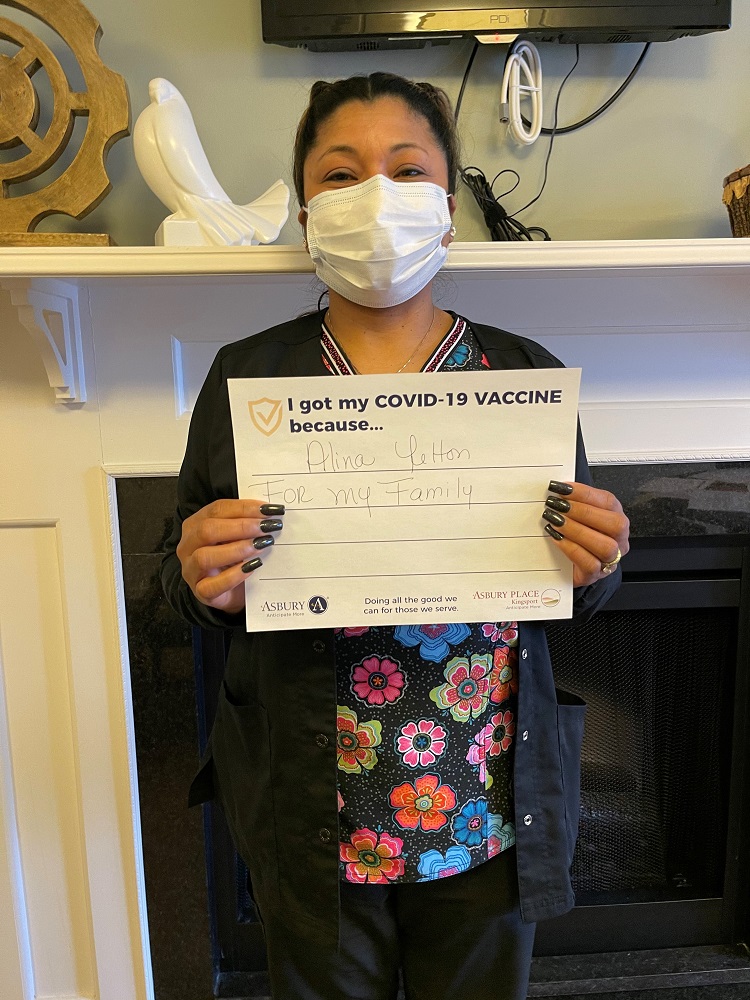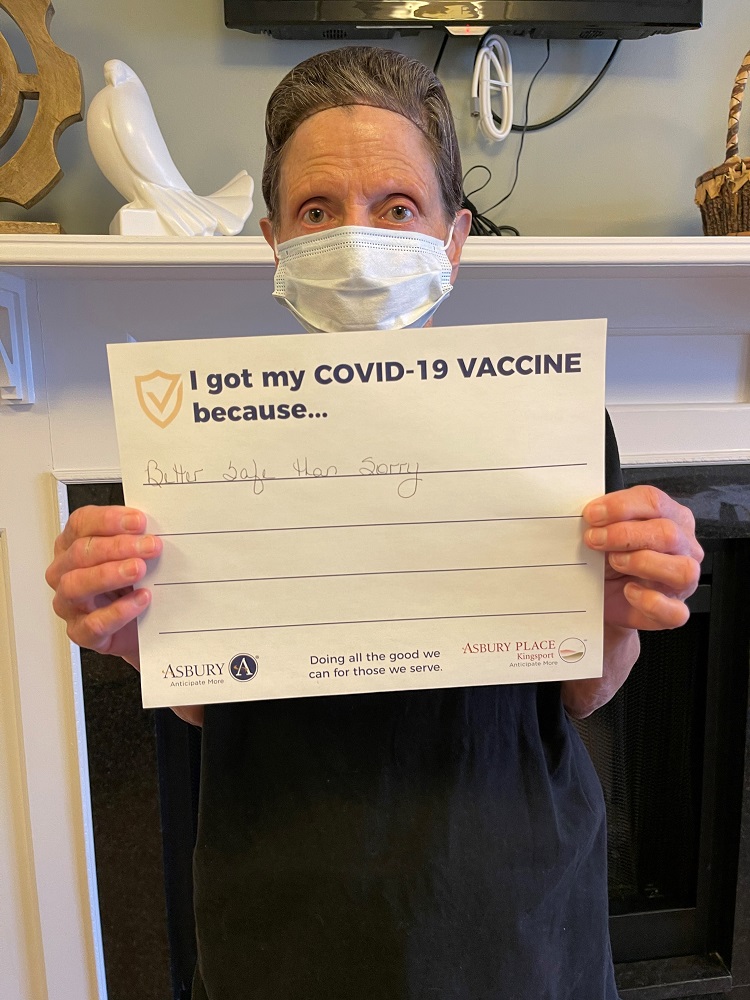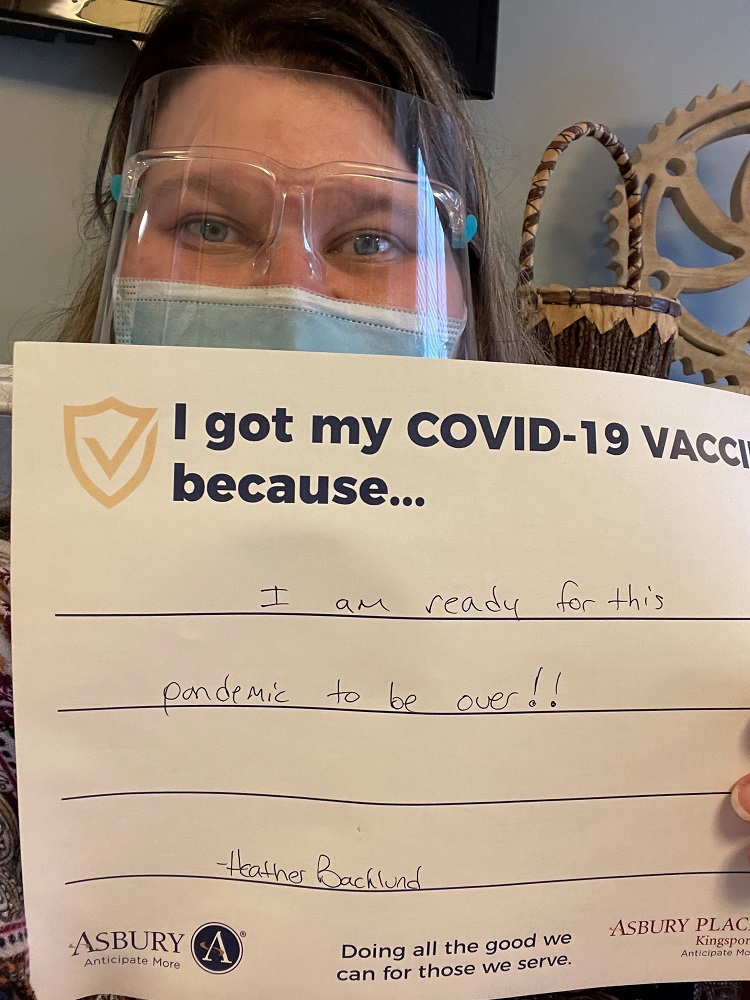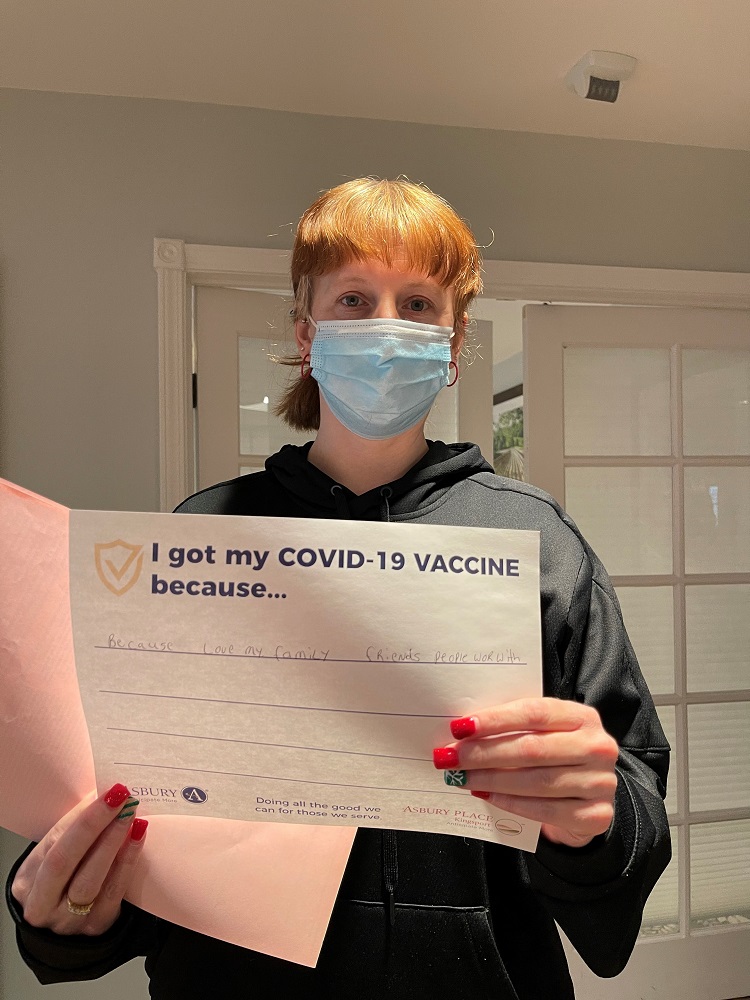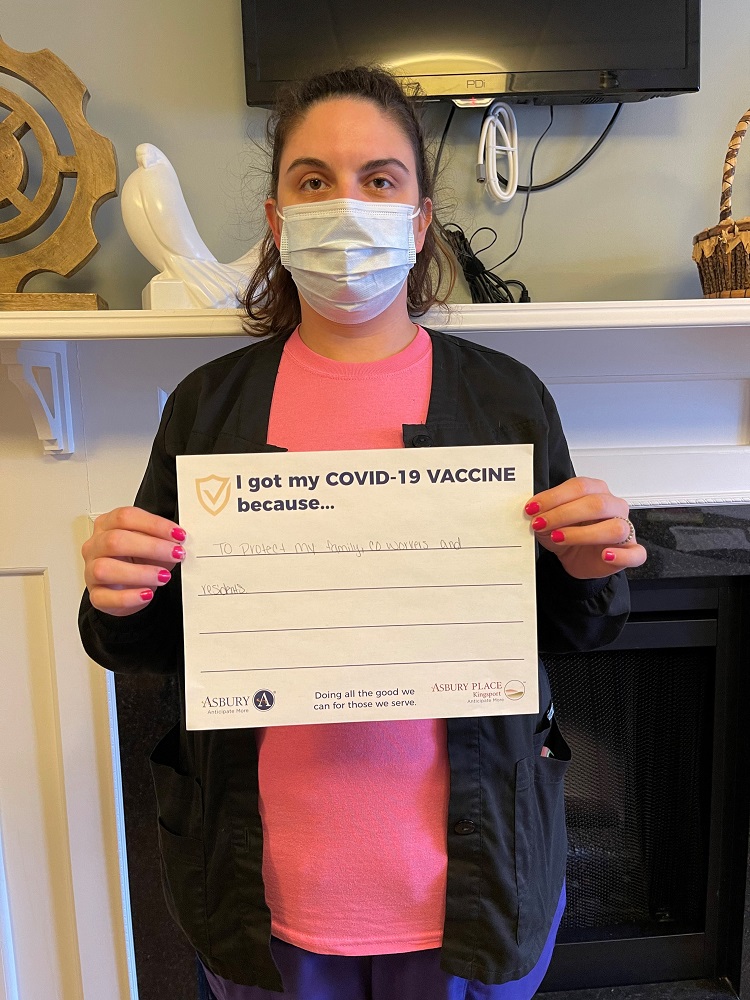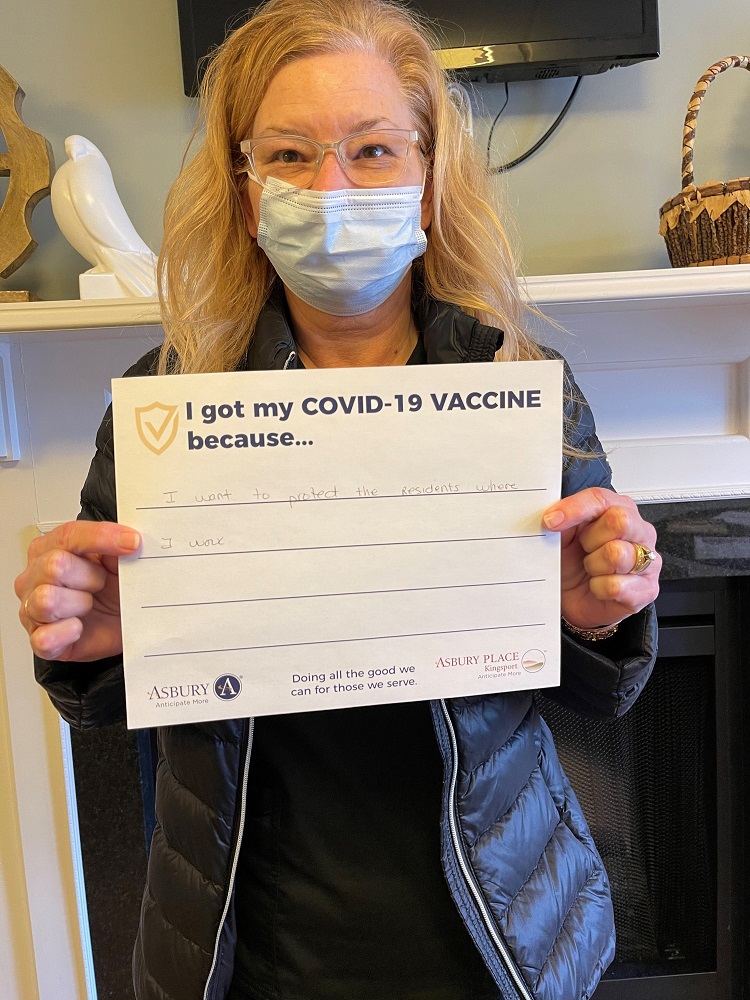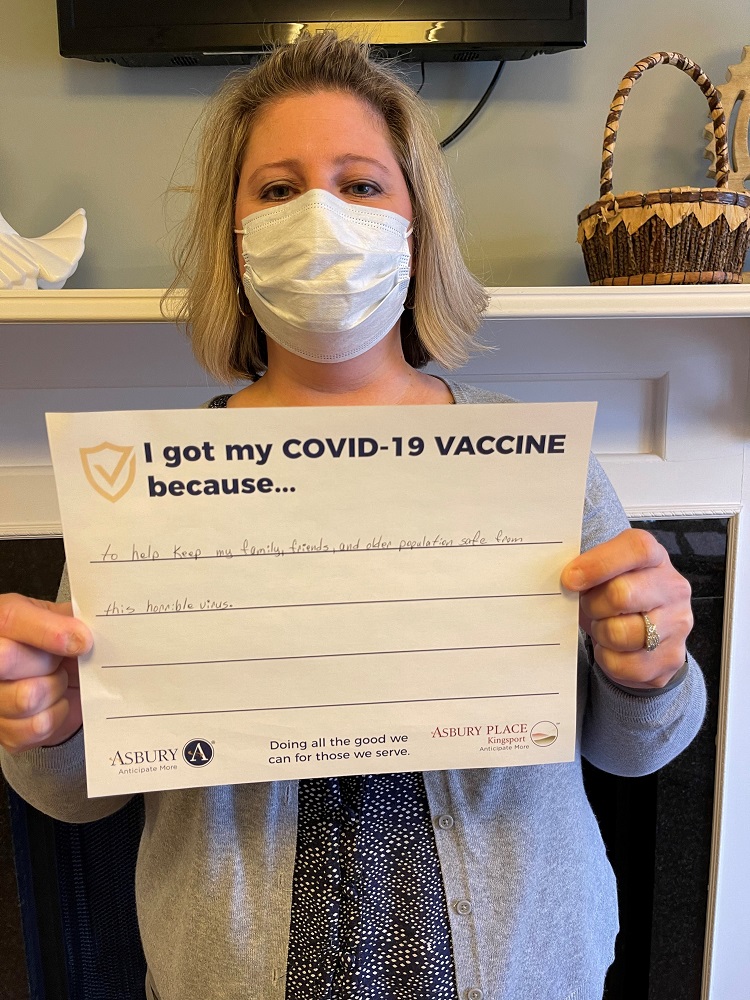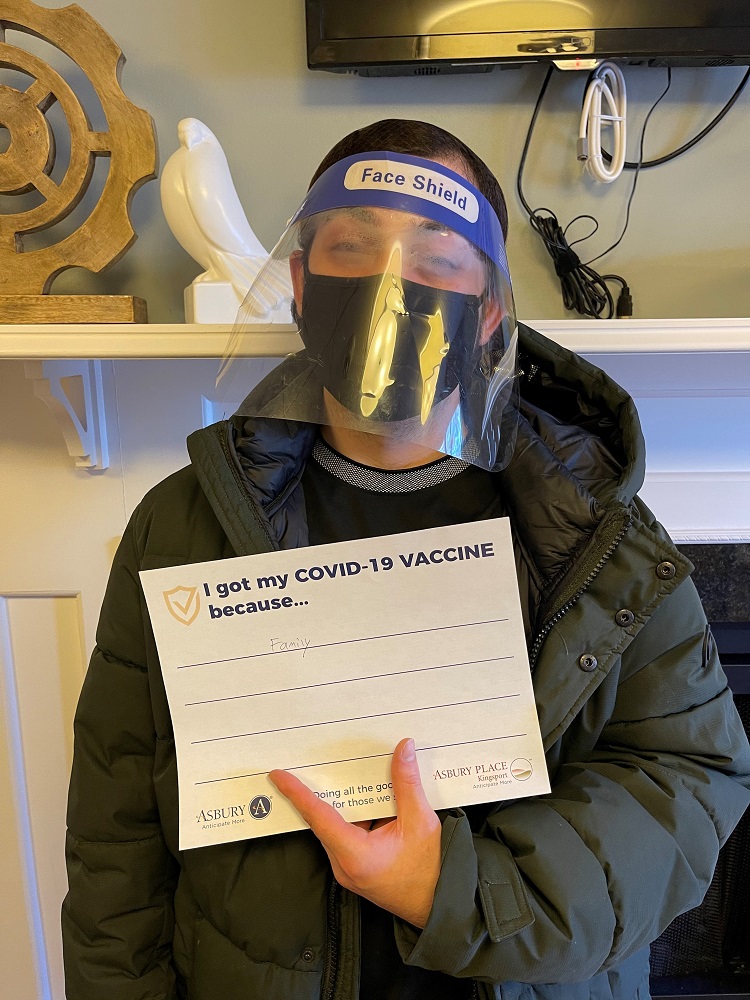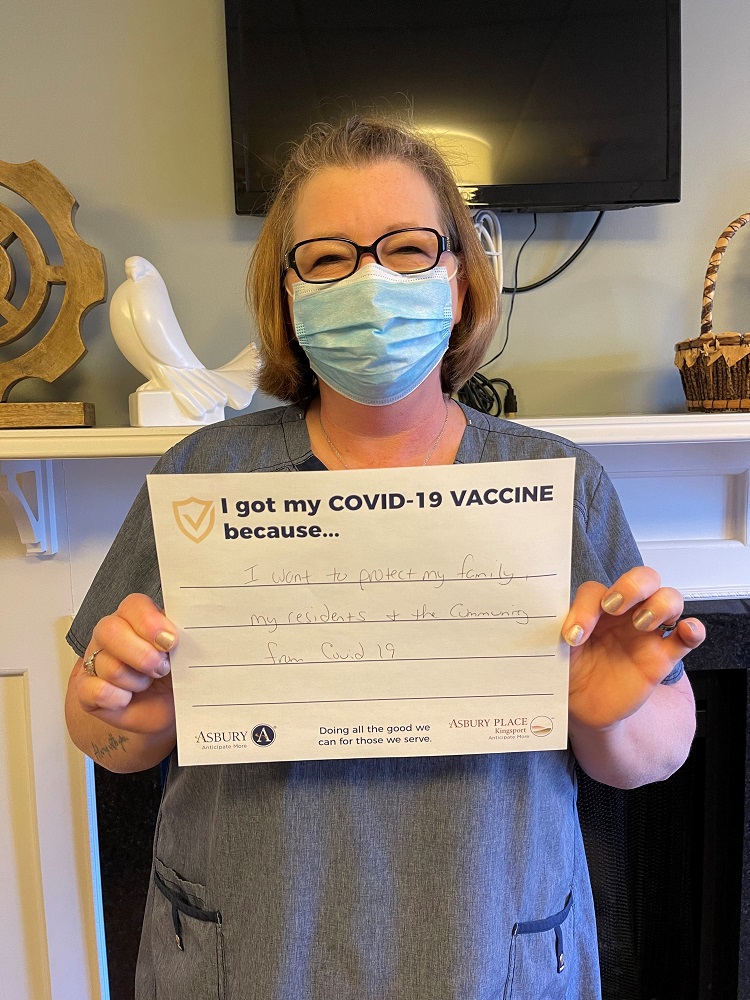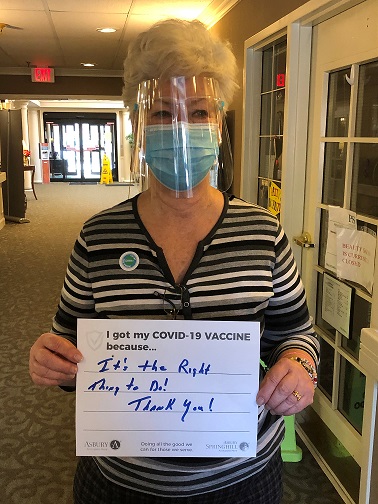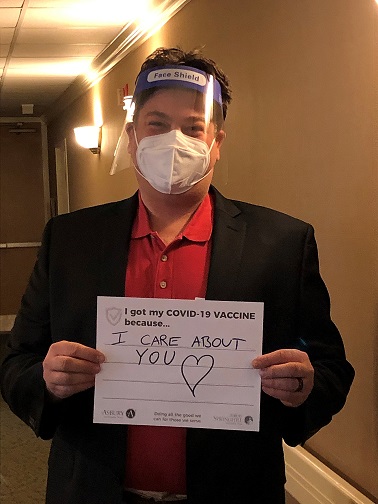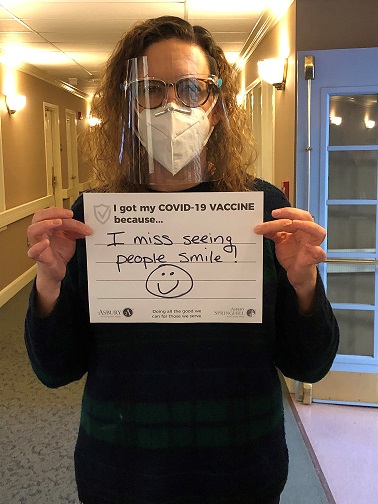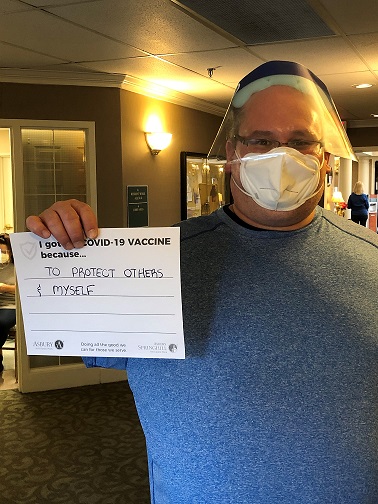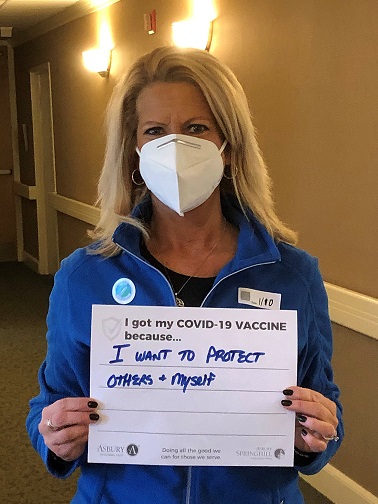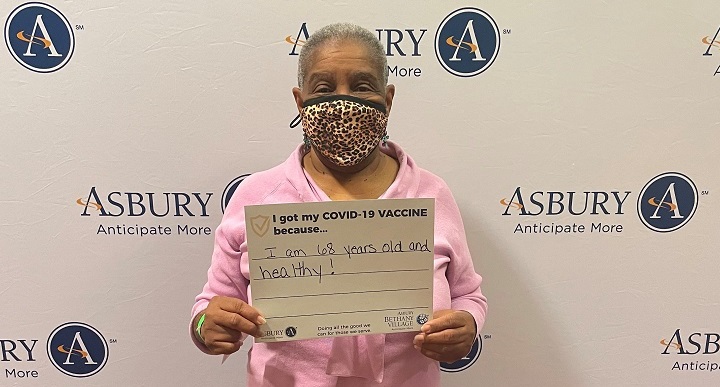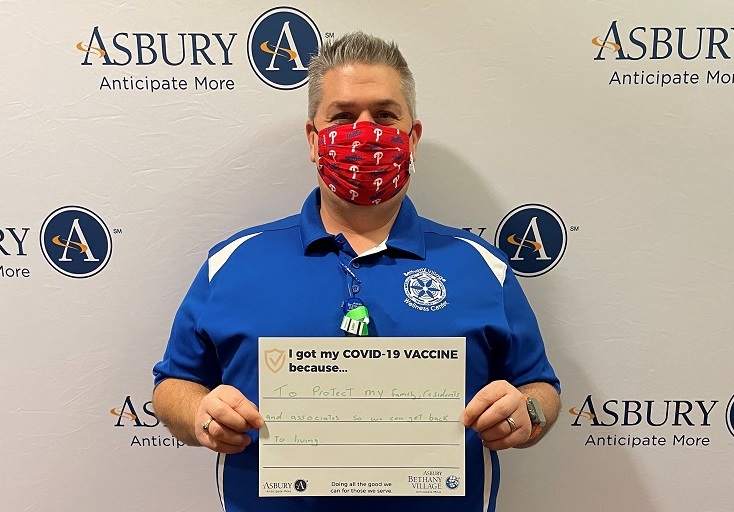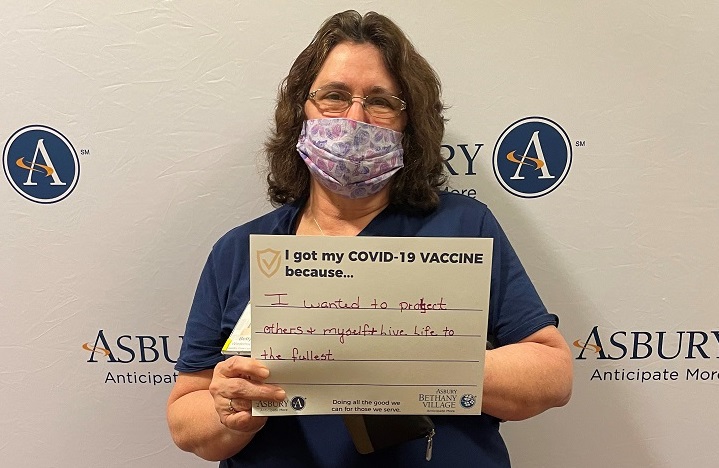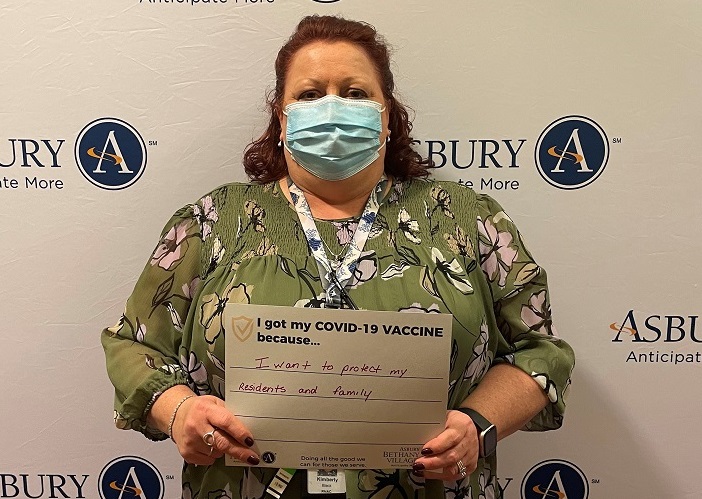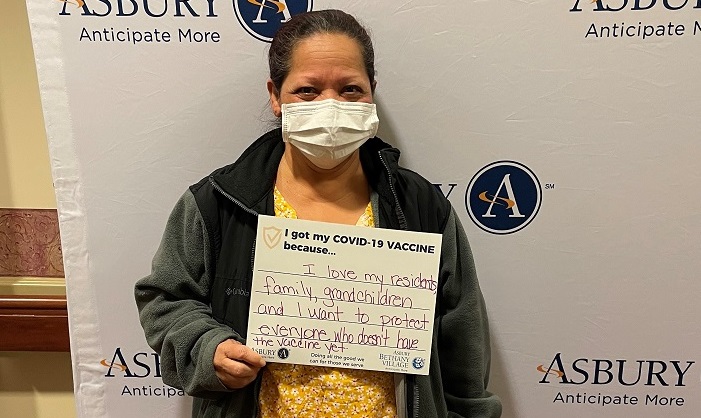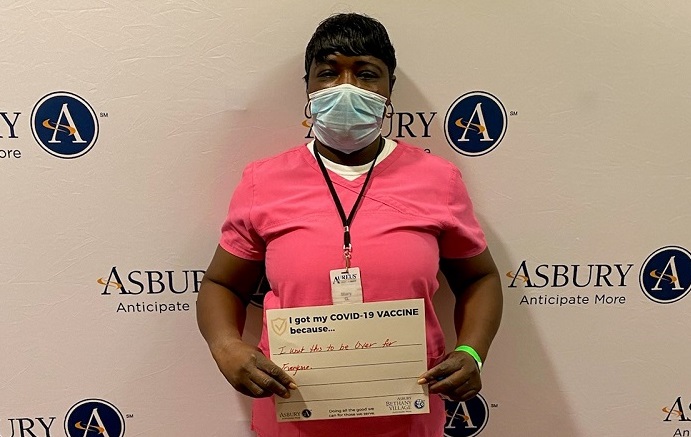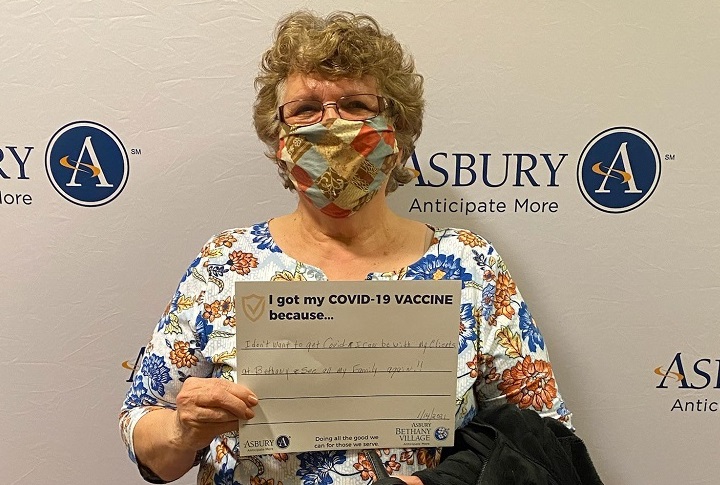 Vaccine Safety and Other FAQs
Community Vaccine Schedules