Give Back to the Community You Love
Find out how easy it is to make a real difference in the lives of the people we serve.
About Asbury Foundation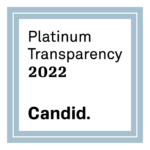 As part of our not-for-profit mission of service, we strive to provide a home and care to all residents, even those who have outlived their financial resources through no fault of their own. Each community also endeavors to offer additional programs and services without placing an undue burden on residents. For these needs, each community turns to Asbury Foundation and, of course, people like you.
Donate Your Car
Donate your used car, van, truck, boat, or recreational vehicle. Proceeds support Benevolent Care at your chosen Asbury community.
Planned Giving
Planned gifts to an Asbury community will help ensure we can keep our promise of benevolent care far into the future.
Honor a Caregiver
The "Honor a Caregiver" program is a meaningful way for you to say "thank you" by making a gift in honor of these dedicated individuals.
Donating to Our Communities Is Easy
To donate to any one of our charming senior living communities in Maryland, Pennsylvania, Oklahoma, and Tennessee, simply choose a location from the list below.
More About Asbury Foundation
Asbury Foundation is a 501(c)(3) organization that secures philanthropic support to enhance the quality of life for seniors served by the Asbury system of communities. It's all in keeping with Asbury's mission of exploring opportunities to live your best life.
Asbury Foundation Tax ID: 52-1862674
File Downloads