Doing All the Good We Can
Anticipate More Than Senior Living
Even with nine senior living communities across three states, home care and pharmacy services, as well as adult day centers and HUD affordable senior housing, there's more to Asbury than vibrant retirement living and quality long-term care services. To understand how much more, consider the words of John Wesley, founder of the Methodist Church,
"Do all the good you can, by all the means you can, in all the ways you can, in all the places you can, at all the times you can, to all the people you can, as long as ever you can."
For us, doing all the good we can means exploring exciting new opportunities to help people of all ages live their best possible lives. It means doing more good in the regions where we operate. It means pushing the boundaries of senior wellness through innovation, technology and strategic relationships. And it means fostering a nurturing, enriching environment for those who live at an Asbury community or work for our organization.
Download the Asbury Communities Fact Sheet
Read our 2020 End of Year Report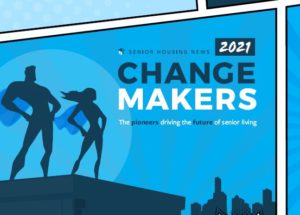 How We Do More Good
Asbury Senior Living Communities: Taking senior living to a new level by offering engaging communities where people live with purpose, build new life experiences, and create a fulfilling future.
Asbury Foundation: Providing peace of mind to Asbury residents who have outlived their financial resources through no fault of their own.
Asbury Home Services: Offering personalized home care services to help people maintain an independent lifestyle.
HUD Affordable Senior Housing
Albright Pharmacy Services
LIFE Centers: Providing seniors with wellness and supportive day services that foster continued independence at home.
ThriveWell Tech: Empowering clients with the strategic technology roadmaps, platforms, and services they need to achieve their business goals.
Our Vision
As a nationally recognized leader in senior lifestyle opportunities, Asbury continually redefines the expectations of aging.
Our Mission
To do all the good we can by providing exceptional lifestyle opportunities to those we serve.
Our Values
Asbury holds strong to a set of Core Values that drives our mission and reinforces our commitment to serving seniors.
Commitment to residents, associates, volunteers and partners
Stewardship and financial strength
Quality and innovation
Integrity
Learn More About Asbury's Services
At Asbury, "Anticipate More" is not just a tagline. It's a promise we've been keeping for more than 90 years. Take a look at what the experts have to say about the lifestyle and opportunities available through Asbury's continuing care retirement communities in this video featuring resident reviews.