Asbury Governance
Guiding Asbury's Mission and Future
The Asbury Communities Board of Directors represents the Asbury parent corporation, which provides management services to its related organizations. As directors of a not-for-profit organization, board members ensure that Asbury fulfills its Mission and tax-exempt purpose, as well as meets its obligations to all of its constituencies.
The board is the primary force guiding Asbury to do all the good we can with integrity, transparency, and grace. Board duties include strategic planning, reviewing organizational structures and system operations, monitoring Asbury's growth plans, and ensuring transparency of audit information and other financial reports.
Asbury owes a debt of gratitude to these dedicated members who bring insight, leadership and commitment to the organization.
Meet the Asbury Communities, Inc., Board of Directors
R. Scott Coolidge, Chair
Scott has spent over 40 years as a senior corporate executive, Partner at a premier human resources consulting firm, and most recently as an Executive Leadership Coach and Interim CHRO. In addition to managing a private practice, Scott is affiliated with two organizations: MyNextSeason and Human Capital Advisors. Before joining MyNextSeason and Human Capital Advisors, Scott spent 13 years at Freddie Mac, where he served as Senior Vice President of Human Resources and played a pivotal role in developing and implementing talent management strategies to assist the organization in navigating the turbulent waters of the financial crisis that began in 2008. As a Partner at Towers Perrin, a major human resources consulting firm, Scott's accountabilities included new business development, client relationship management, and delivery of innovative solutions to clients' challenges of human capital, total rewards, and compensation. On an individual level, Scott has also engaged in various coaching and consulting opportunities, including serving as interim CHRO at numerous small and mid-sized companies, a strategic HR consultant, and an executive leadership coach. Scott currently serves as Chairman of the Board at Asbury Communities, a major integrated services senior living organization, and is a Board member of Flat Rock Opportunity Fund, Flat Rock Core Income Fund, and Flat Rock Enhanced Income Fund, which are all alternative asset management funds. Scott received a BA from Harvard University and is certified as an Executive Leadership Coach from Georgetown University. He and his wife, Joda, enjoy spending time with their four adult children and spouses, along with six grandchildren. They split their time between homes near Asheville, NC, and Anna Maria, Florida. Scott enjoys a full range of outdoor activities, travel, as well as the cultural and social opportunities each region has to offer. View Scott on LinkedIn.
Julie Gilbert, Vice Chair
Julie Gilbert is a successful global technology CEO known for leading Fortune 50 enterprise transformation that drives significant profitable growth and brand affinity and builds an engaging and diverse culture. She has worked successfully in large public and private enterprises across multiple industries and has been repeatedly tapped to lead turnarounds, reinventions, and new business initiatives.  With a reputation as a global innovative thought leader, Julie identifies white spaces and market gaps, and creates and scales large B2C and B2B focused enterprises.  She founded and scaled a global mobile subscription model and served as a Senior Vice President of Best Buy.  Prior to Best Buy, she served as a consulting entrepreneur with Deloitte. She is an expert in finance and accounting and continues to maintain her active CPA license in Minnesota. Julie is frequently requested as a global thought-leader, is a multiple TED keynote speaker, and a sought-after speaker for Fortune 500 organizations like Verizon, Amazon, and educational institutions such as Wharton School of Business, Massachusetts Institute of Technology, International Institute for Management Development, and London Business School. View Julie on LinkedIn.
Christina (Chris) Croll
Christina (Chris) Croll is a seasoned leader with 30 years of corporate and advocacy work experience. Her consulting projects include business strategy, communications, original content development, business process reengineering, and market research. She has held senior roles at Gartner, Network Solutions, Quest Communications, The Walt Disney Company, America Online, Jones Intercable, and several technology startups. Chris has led projects in the media, education, technology, legal and healthcare sectors. She has been recognized for her community advocacy work promoting teen mental health, childhood cancer research, diversity in education, LGBTQIA+ rights, and support for families raising high-needs children. Chris currently serves on the Board of Directors for Asbury Communities and the Ithaca College Alumni Association Board of Directors. She recently served on the Loudoun County School Board which governs the second largest school division in the Commonwealth of Virginia. She also served on the Board of Directors for the Ryan Bartel Foundation, a regional youth suicide prevention nonprofit. She earned a Master of Professional Studies degree from New York University and a Bachelor of Science degree from Ithaca College. She is a member of the Virginia Medical Reserve Corps and holds dual US/EC citizenship. Chris lives in Northern Virginia with her husband and two teenage sons. View Chris on LinkedIn.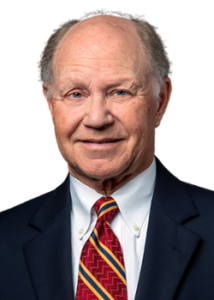 Jeffrey Ernico
Jeffrey is Senior Counsel at Abom & Kutulakis based in Carlisle, PA. His multi-faceted experience enables him to provide legal counsel in a number of areas. He advises corporate, commercial and individual clients on a broad spectrum of legal matters ranging from corporate issues, real estate transactions and administrative law to estate planning and taxation. He also has extensive experience as a solicitor for boroughs, townships and zoning hearing boards. Jeff has an in-depth understanding of complex business transactions including mergers, acquisitions relating to corporations, limited liability companies and partnerships. He frequently assists his corporate clients in a broad range of business-related matters including strategic planning and succession planning. A prolific author and lecturer on estate planning, taxation and real estate law, Jeff has addressed national and local audiences. A dedicated advocate of pro bono work, he is the recipient of the Louis Goffman Pro Bono Award of the Pennsylvania Bar Foundation. In recognition of his efforts to provide legal services to all, the Bar Association created the Jeffrey A. Ernico Award, which recognizes attorneys for exceptional pro bono achievements.  View Jeffrey on LinkedIn.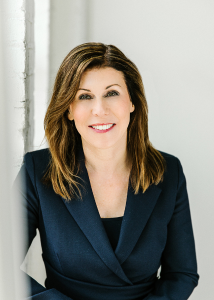 Melissa Fors Shackelford
Melissa Fors Shackelford has held marketing leadership roles at industry leading healthcare companies including Optum, Hazelden Betty Ford and most recently, Cigna's Health Services Business, Evernorth.  At Evernorth she led strategic marketing for Express Scripts pharmacy benefit management services. Prior to joining Evernorth Health Services, Melissa was Vice President of Marketing at Hazelden Betty Ford where she led the strategic marketing functions, including brand strategy, digital strategy, thought leadership, marketing technology, marketing operations and customer relationship management. In 2019 Melissa was named Nonprofit Marketer of the Year by the American Marketing Association. The award, which recognizes one national nonprofit marketer annually for extraordinary leadership and achievement, is the highest honor bestowed on nonprofit marketing professionals by the AMA and its Foundation. In 2020, Melissa was the recipient of the Women's Health Leadership TRUST Award.  The TRUST Awards celebrate Minnesota women and companies that are helping the healthcare industry advance boldly into the future. Before joining Hazelden Betty Ford in 2013, Melissa was at UnitedHealth Group's Optum in a number of marketing leadership roles for six years. Melissa works to advance healthcare marketing by speaking at industry conferences and writing for industry publications on topics including health care branding and marketing ethics. Melissa has an MBA in Marketing from the University of St. Thomas in St. Paul, Minnesota and a BA from the University of Minnesota. Melissa is a board member of the Women's Health Leadership TRUST and Asbury Communities, Inc. where she chairs the Governance and Nominations Committee. View Melissa on LinkedIn.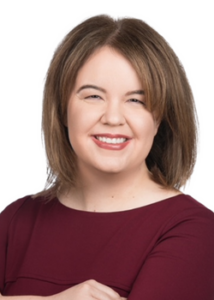 Jean Machart
Jean is a Digital Health leader, who creates health solutions for better lives.  She is known for leading growth strategies, developing truly innovative experiences and products, and leading Digital & AI Transformation, located in the Greater Minneapolis area. She is the Chief Operating Officer at Children's Cancer Research Fund and an Expert at Residence at DigitalDX, where she selects start-ups that are applying AI for early diagnosis.  Previously, she was Vice President at UnitedHealth Group within the payer and provider spaces, where she played key Digital, Artificial Intelligence, and Operations roles in strategy development, roadmap alignment, and leading global cross-functional teams. Notably, she led UnitedHealthcare's industry-leading COVID-19 digital response with development new digital products of the COVID-19 Testing Locator and the Vaccine Resource Locator, both used by members and broadly by consumers. Jean also served in executive roles at Ameriprise Financial where she led the largest mutual fund advisory program with P&L responsibility, and successfully led large-scale change as the Product Executive for New Brokerage Platform program, partnering with additional executives and teams, enabling an enterprise-wide growth acceleration of high-net-worth clients and process digitization, and integrating an integration, and at American Express Financial Advisors, she held positions in finance and platform delivery. Jean holds an MBA from the University of Minnesota – Carlson School of Management in Information Technology and Operations, and a BBA from the University of Wisconsin-Madison in Finance and Mathematics.  She just completed the inaugural global class of Harvard Business School Competing in the Age of AI certificate, focused on the Digital and AI platform blueprint for next generation companies. In her free time, Jean enjoys international travel, reading, and hiking with her family. View Jean on LinkedIn.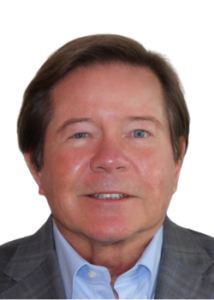 Larry Parks
Larry is a growth business leader, executive compensation and rewards adviser, and expert in human capital management and board governance. He joined Asbury Communities governance in 2015 and has held various leadership roles including most recent past Board Chair, Vice Chair, Chair, Compensation Committee and Vice Chair, Finance and Investment Committee.  Larry is currently a Principal in SullivanCotter's Executive Workforce Practice, focusing on providing advisory services to the health care industry. He is also a proven adviser and facilitator with extensive experience serving hundreds of United States and international public, private and not-for-profit boards and management teams, across almost all industry sectors. He brings significant experience and insight to a broad spectrum of executive and board-level issues including the design of innovative executive total rewards strategies to support organization-wide goals and drive financial, operational and workforce results. Larry is experienced in developing strategies and harmonizing executive programs for organizational transactions including mergers and acquisitions, joint ventures and spin-offs. He holds a bachelor's degree in business administration from Southern Methodist University. View Larry on LinkedIn.
Richard Shuman
Rich Shuman is Founder and President of the Business Advisory Firm AP'OGEE. With strengths in Financial, Operational and Brand-Centric Strategies, Rich is experienced in the strategic positioning of companies and brands, acquisitions, start-ups and change management. Through his career, spanning more than 30 years, Rich has had the opportunity to engage leaders in developing, from ground zero, a new natural foods division, during his 13-year tenure with Kellogg's, a Fortune 200 FMCG Company. To being President of a privately held company with leading Market Share in the U.S. Pain Management C-Arm Imaging and Ultrasound Examination Table Market. Today, his leadership is a unique combination of Fortune 200 skills and process, married to experience in driving change in an entrepreneurial environment. Rich Holds an MBA from St. Joseph's University of Philadelphia in Finance and a Bachelor Degree in Business Administration from Elizabethtown College. Husband to Kendra, Rich is a proud father of two and resides in Lancaster, PA. He has served various organizations in the capacity of board and committee member and enjoys serving those we lead.  View Richard on LinkedIn.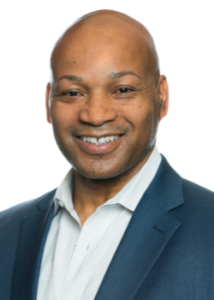 Efonda Sproles
Efonda Sproles serves as the Vice President, Chief Scout at Life Time – Healthy Way of Life, a health and fitness company that provides members with a whole-person approach to wellness through its health clubs, digital membership, coaching and more. Through his 22 years at Life Time — and more than 35 years of experience in the health and fitness industry — Efonda has kept a guiding principle in mind: people first. His strengths in building relationships and identifying the right person for the right job has led to the placement of individuals in key leadership positions for Life Time. For Efonda, making those connections to help his colleagues excel has also guided his team in recruiting some of the top talent in the country. Efonda's broad expertise includes leading and working in every facet of club management, from grand openings to daily operations at Life Time's now 152 clubs in North America. With certification as an Executive Coach through Stakeholder Centered Coaching, SCC, Efonda also has significant experience in leadership growth, sales training and coaching, and public speaking. In 2020, he joined Life Time's Inclusion Council as a founding member, working on national partnerships to align with the company's values in inclusion, equity and diversity to create healthy and welcoming spaces for all. With credentials in Diversity and Inclusion Training from Ashton College as well as his experience in the field, Efonda offers his councilmembers an invaluable perspective and mentorship. In addition to his work with Life Time, Efonda also has lent his talents to nonprofit boards, including the Make-A-Wish Foundation and as a founding board member of both The Sanneh Foundation and Literacy Matters, a group that aims to making reading accessible to underserved students in grades 1 through 3. As a champion of excellence in customer service and intentional, thoughtful care of clients, Efonda looks forward to his role with the Asbury Communities and the contributions he can make in continuing its superior facilities and programs in senior care. He holds a Bachelor of Arts in Communications from the University of Northern Iowa, where he also was an All-American wrestler. Husband to Gerry, Efonda is a proud father of six and grandfather to one and resides in Minnetonka, Minn. View Efonda on LinkedIn.
C. Eric Winzer
Eric is currently the Chief Financial Officer of Immunomic Therapeutics, a privately held biotechnology company based in Rockville, MD.  He is a 30-year veteran of life sciences companies where he has addressed a wide array of financial issues including raising capital, SEC reporting, investor relations, banking, taxation, mergers and acquisitions, international operations and financial planning, analysis and accounting operations. Eric has helped raise over $1 billion in debt and equity transactions and has served private and public companies ranging from start-ups to operating companies with revenues of $1 billion.  Eric's work experience includes service with OpGen Inc, Avalon Pharmaceuticals, Inc. Invitrogen Corporation, Life Technologies, Inc., and Genex Corporation principally serving as Chief Financial Officer.  In addition, Eric serves as a member of the board of directors and Audit Committee Chair for Nuo Therapeutics, Inc. View Eric on LinkedIn.
Doug Leidig, Ex Officio Voting: View Doug on LinkedIn.
*  The Baltimore-Washington Conference United Methodist Church acts as an Ex-Officio Non-Voting Advisor.
Asbury Atlantic, Inc. and Board Members
Asbury Atlantic, Inc., is the owner and operator of Asbury Methodist Village in Gaithersburg, Md., Asbury Solomons in Solomons, Md., Bethany Village in Mechanicsburg, Pa., and Springhill in Erie, Pa., and is the provider and legal entity responsible for providing services to the residents of these communities. Learn more about Asbury Atlantic, Inc.