Springhill
Feb 22, 2023 12:00 pm - 1:00 pm
2323 Edinboro Road, Erie PA 16509 Get Directions >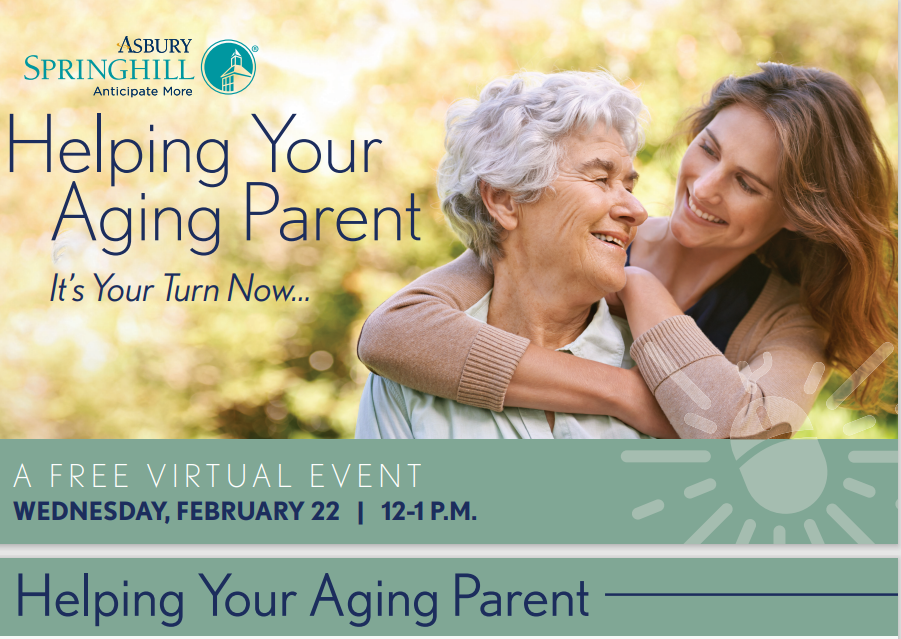 Would you like to attend this event?
Event Description:
Join us on Wednesday, February 22 at noon for our Helping Your Aging Parent virtual event. Talking with your loved one about age-related declines is one of the most difficult challenges you'll face. Don't go through it alone! Our panel of experts will share great tips to help you navigate this emotional process, provide area resources, and discuss the criteria for various services such as senior living, assisted living, and nursing care. Once you RSVP, you will receive an email with a Zoom link for the event.
OakView Personal Care family member
Tom Erickson, Healthcare Ventures Alliance
Karen Karle, Springhill Health Services
Patty Leuschen, Sales & Marketing
RSVP online above or call 814-310-0285.