Springhill
Nov 9, 2023 3:00 pm - 5:00 pm
2323 Edinboro Road, Erie PA 16509 Get Directions >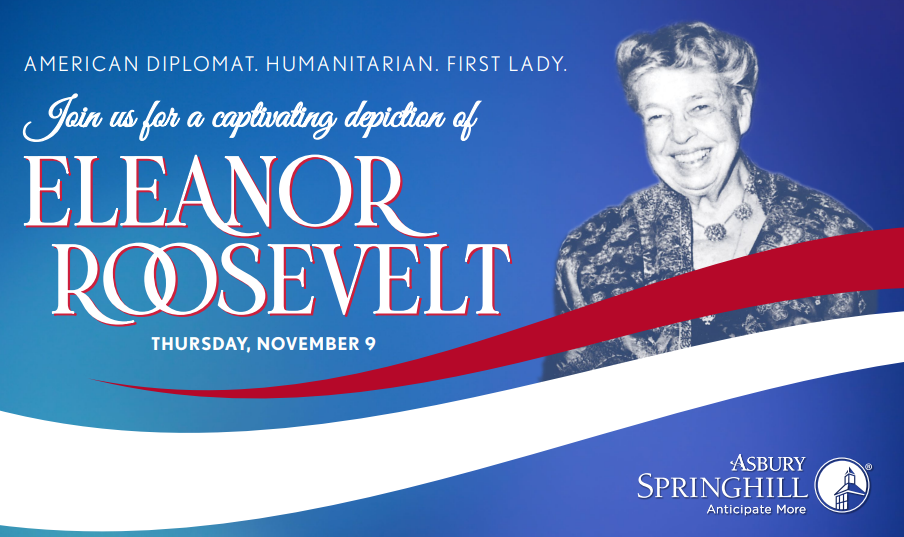 Would you like to attend this event?
Event Description:
We have reached capacity for this event! Thank you for your interest. Please reach out if you would like to be added to the wait list.
Join us for a captivating depiction of Eleanor Roosevelt by actress and historian, Leslie Goddard on Thursday, November 9 at 3 p.m. Through her portrayal, Leslie masterfully recreates the odyssey of a timid young woman confronting life's challenges, guiding our nation through the Great Depression and WWII alongside her husband, and transforming into an international leader and champion of human rights. Eleanor Roosevelt emerged as an icon of her era, renowned for her profound influence and legacy.
Experience a mesmerizing performance crafted from Eleanor's personal correspondence, diaries, newspaper columns, and an array of literary works.
RSVP online or call 814-310-0285.