Asbury Solomons
Jun 20, 2023 10:00 am - 1:00 pm
11100 Asbury Circle, Solomons MD 20688 Get Directions >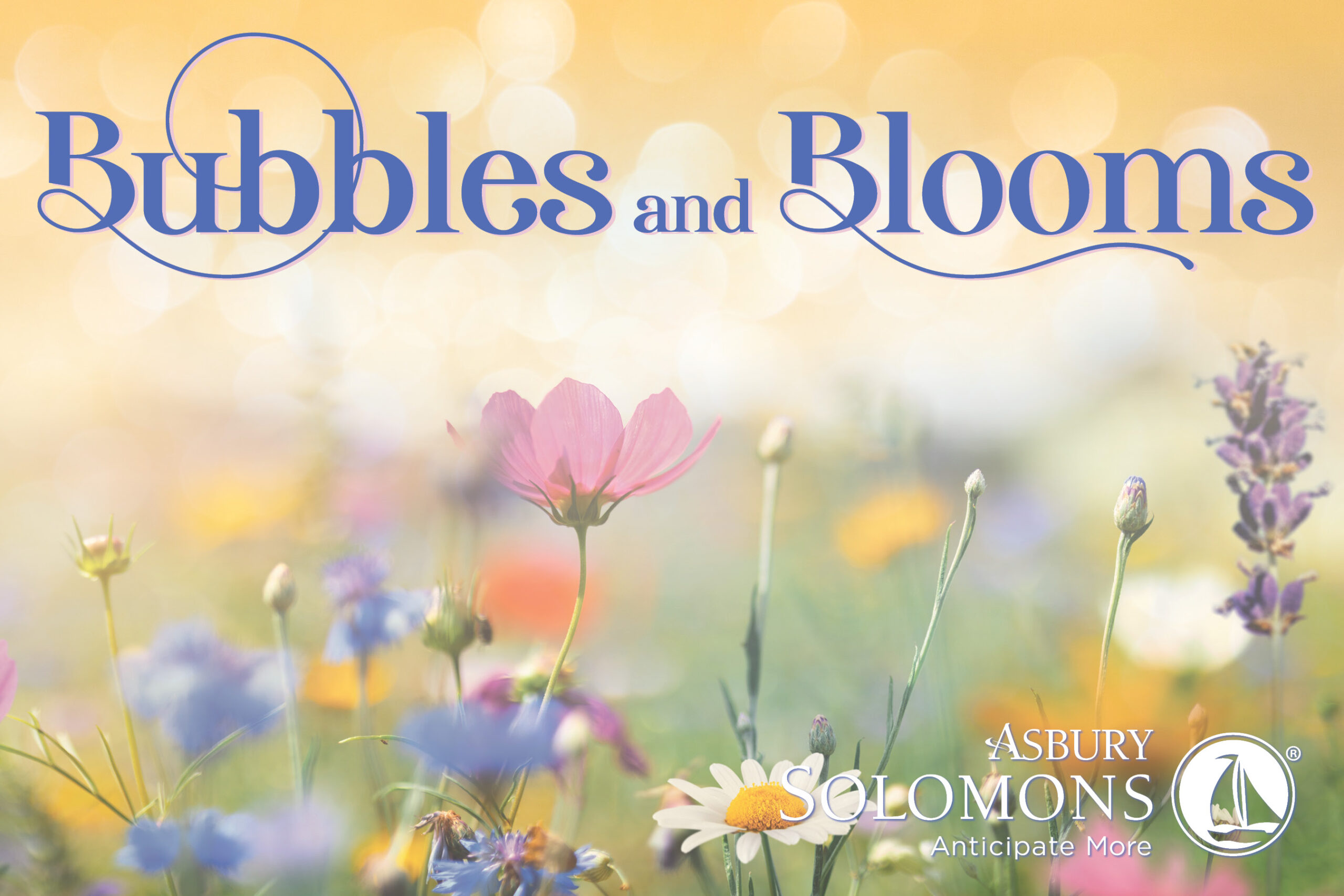 Would you like to attend this event?
Event Description:
Join us for Bubbles and Blooms on Tuesday, June 20 at 10:00 a.m. Meet residents and Kimberly Stewart, flower lover, floral designer, and owner of Blooming Joy Flower Farm for a hands-on, fun-filled event! Create your own flower arrangements at our Flower Bar while you sip champagne and sample a farm-fresh catered buffet. Then stroll along our river walk and tour our sensational apartments!
Seating is limited. Kindly RSVP online or by calling 410-874-4729.