Asbury Methodist Village
May 3, 2023 11:30 am - 1:00 pm
301 Odendhal Avenue, Gaithersburg MD 20877 Get Directions >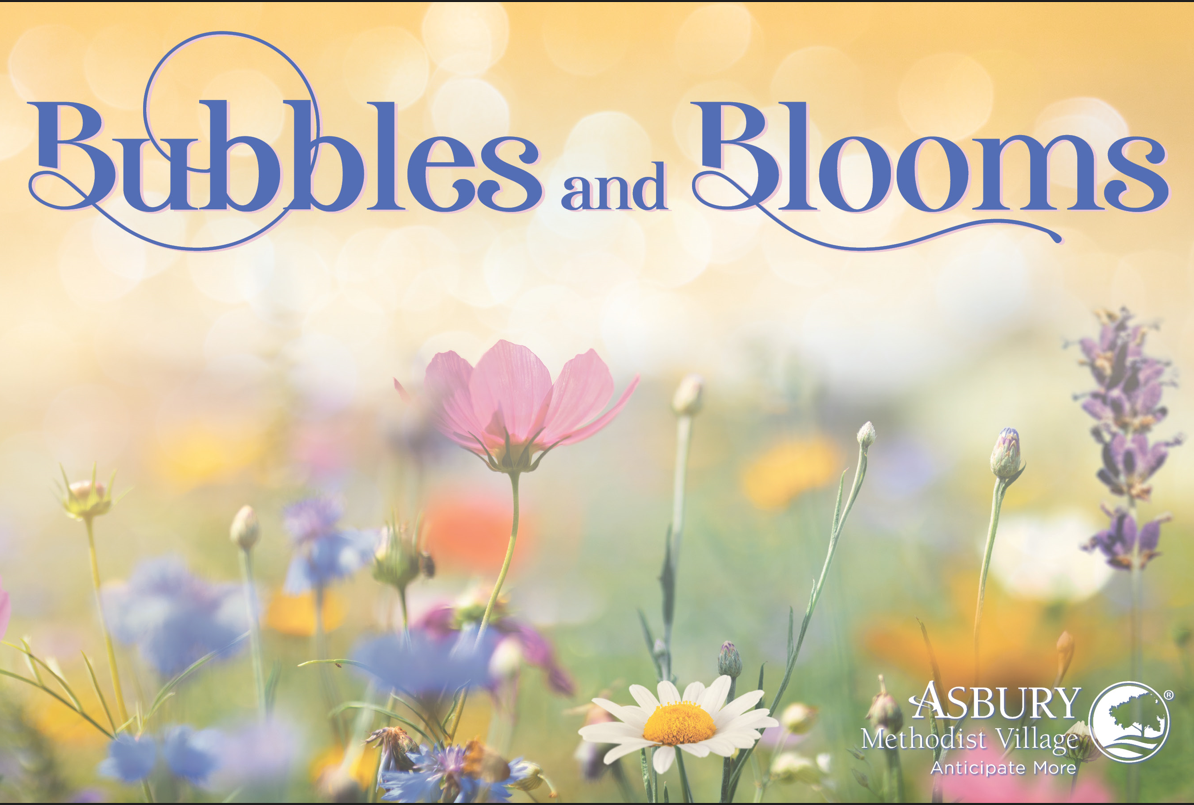 Would you like to attend this event?
Event Description:
Join us for Bubbles and Blooms– a deliciously educational gardening event –on Wednesday, May 3 at 11:30 a.m. Enjoy a special presentation by Asbury residents and master gardeners Linda Davis and Maureen Baltay as they discuss the benefits of pollinator gardens, pollinator-friendly plants, and how the birds and insects they nurture support the environment at large. Enjoy their presentation, sip champagne, and sample a farm-fresh buffet prepared by our chefs. Then, take a tour of the pollinator gardens residents created and manage in our 17-acre Nature Preserve. It's going to be a beautiful time!
Seating is limited. Kindly RSVP online or by calling 301-944-2731.