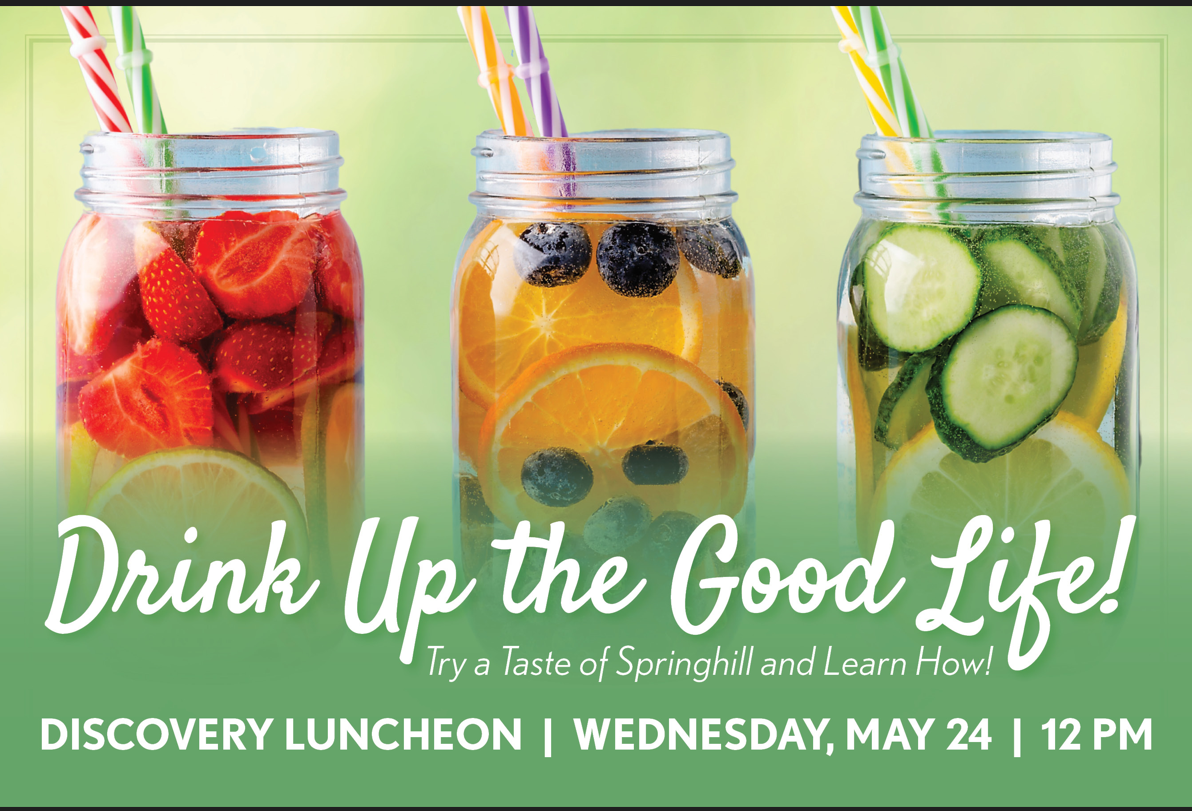 Would you like to attend this event?
Event Description:
Join us on Wednesday, May 24 at noon for our Taste of Springhill Discovery Luncheon! Enjoy this informative, buffet luncheon where you'll have the chance to discover more about our active lifestyle, engaged residents, and the peace of mind that comes from living at Springhill. Bring your questions and your appetite–our chefs are whipping up a delicious spring meal. Life is 'berry' good at Springhill and we're excited to share why!
RSVP above or by calling 814-310-0285.