Asbury to Compost 84 Tons of Food Annually
Partnership with The Compost Crew Adds to Legacy of Stewardship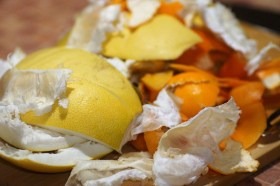 We are excited to announce a new partnership with The Compost Crew that will turn approximately 84 tons of food waste a year into compost, some of which will be used in Asbury's very own no-till crop farm.
Asbury Methodist Village has a history of environmental sustainability driven in large part by residents. A 17-acre nature preserve on the 134-acre campus began with one group's desire to create a bird sanctuary. From that, residents began the process of achieving Wildlife at Work status by the Wildlife Habitat Council. The community's dedication to protecting area wildlife has created a safe haven for deer, foxes, bluebirds, waterfowl, endangered honey bees, and more.
In 2017, Asbury Methodist Village became the first continuing care retirement community in Maryland to earn arboretum status. And for the past several years, the City of Gaithersburg has recognized the community with an environmental award for its recycling efforts.
In early 2018, Asbury brought in farmer-in-residence Gigi Goin to manage a crop farm on the campus, which was founded on what was once a local dairy farm. In one year, the farm produced more than 1,000 pounds of produce, including eggplant, bok choy, turnips, Swiss chard, and tomatoes!
"Every month, our community creates approximately 14,000 pounds of food waste. It was important for residents and associates of our campus to find a solution that prioritizes sustainable practices," said Rob Liebreich, Executive Director of Asbury Methodist Village. "With this new compost initiative, we will turn close to 84 tons of food waste each year into something that's good for the earth."