Bethany Village Celebrates New Bistro and Pub
Craving a juicy burger and a beer? How about seared balsamic scallops and a glass of chardonnay? Or pancakes smothered in butter and maple syrup? You'll find all this and more at the newest addition to the dining options at Bethany Village. John and Annie's Bistro and Clyde's Pub opened on April 7 and residents are loving the new space.
More than a dining venue, this is a large, contemporary space where residents can meet to make new connections and keep the old ones robust. Open for breakfast, lunch and dinner, there's plenty of opportunities to socialize — whether it's a breakfast meeting for a resident club, lunch with guests or cocktails and a full-service supper.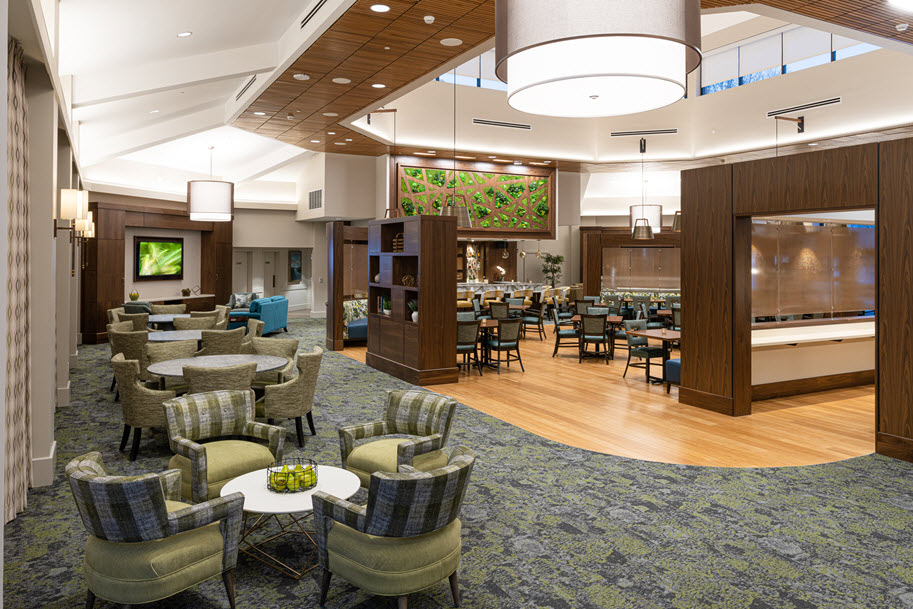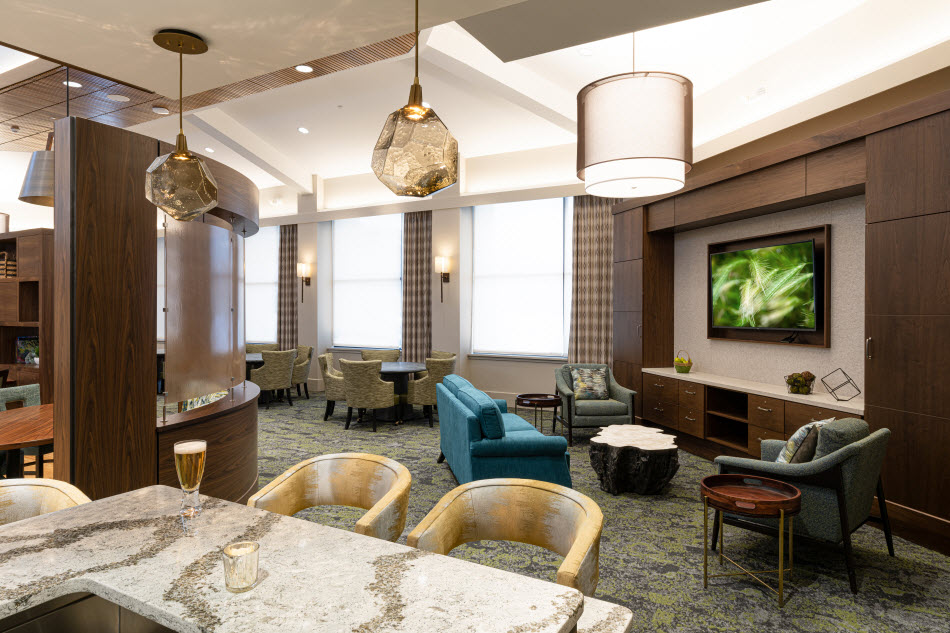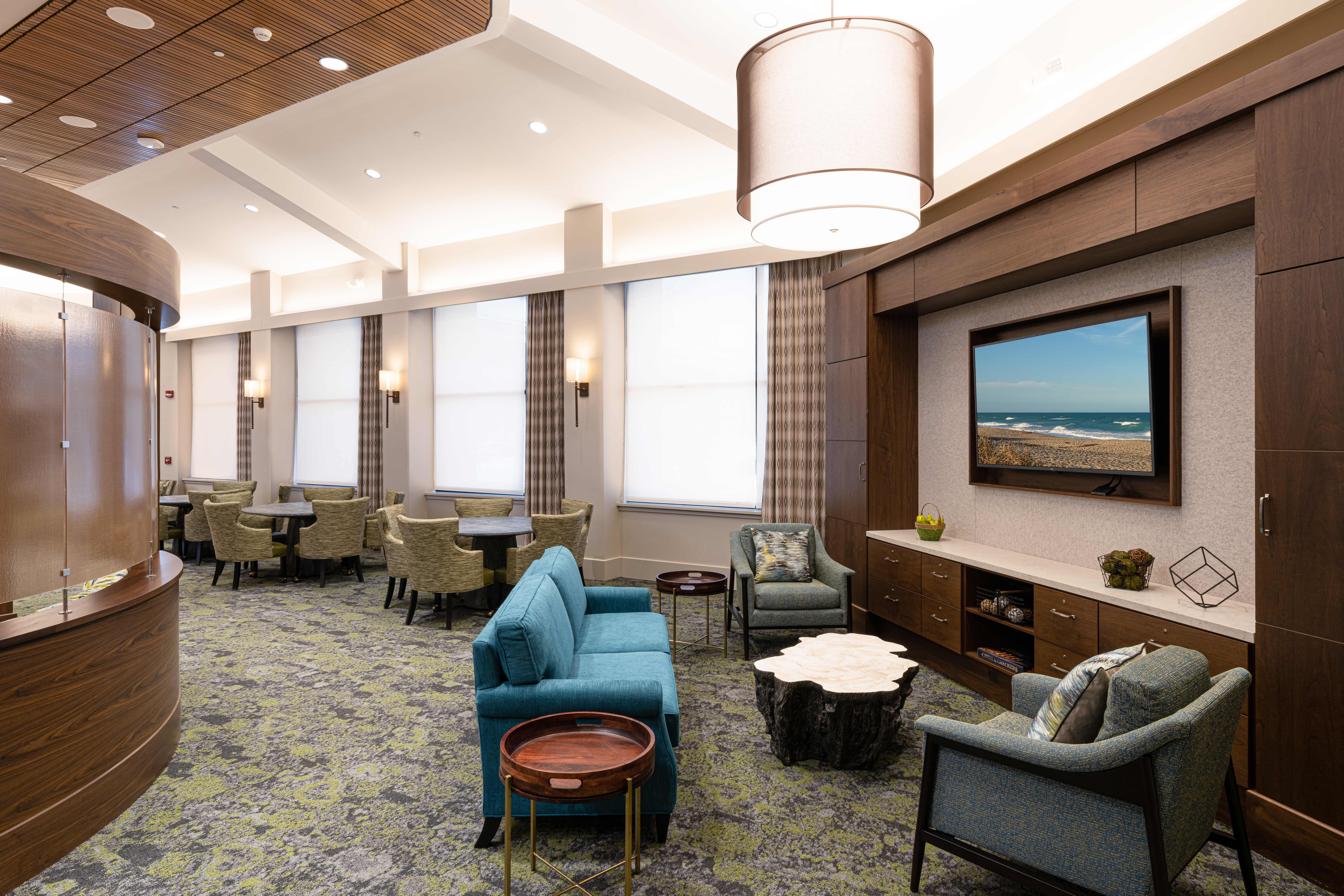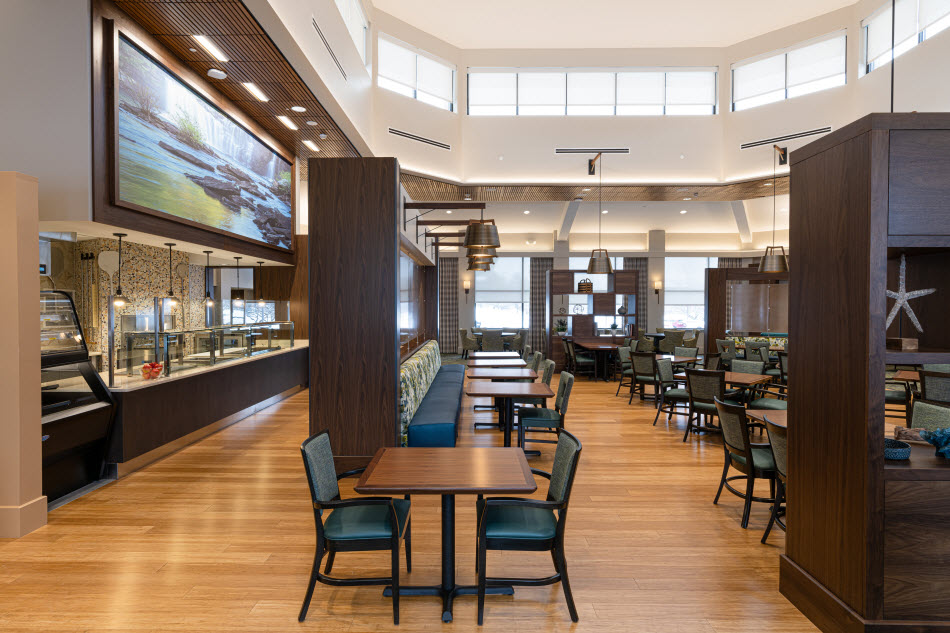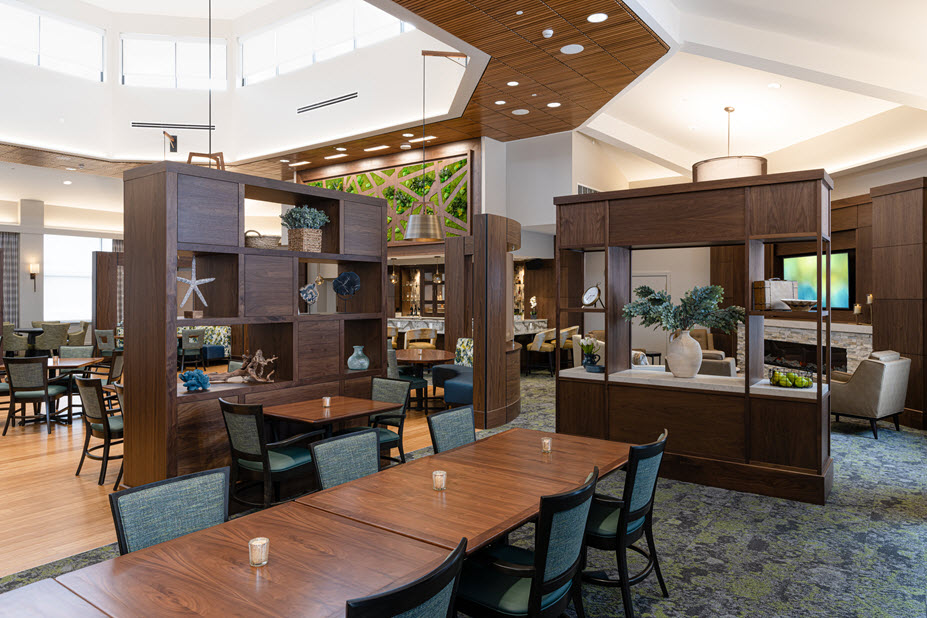 The new Bistro and Pub completes phase two of the three-phase East Campus Building Our Community Campaign, and is located adjacent to the Richard D. Rife Center, a 12,450-square-foot space for concerts, speakers, and social gatherings, which opened in 2016.
West Cottage resident Dale Meadowcroft meets his wife there for lunch a few times a week, and says, "Friday evening happy hours are standing room only, and the food is wonderful and fresh." Along with the food, the two big-screen televisions are major draws. On a recent evening a group gathered to laugh their way through old episodes of The Three Stooges, Dale notes.
As COVID restrictions continue to ease, resident are eagerly embracing the new space. Ginny Wilt, a resident of the East Cottage Homes is jumpstarting social connections for the community's women through her Bethany Babes' Breakfast in the Bistro events. The first one kicked off on June 9 with a full house of 60 residents. Within days of Ginny's announcement of the event — and her expectations of maybe 20 attendees — she received 92 phone calls and had the unfortunate job of having to turn people away. In July, she'll expand the monthly event to take place on two days, so all who want to participate can join the fun.
"This event is a great way for us all to meet new people," Ginny says. "New people, opportunities to learn about and try new things on campus. I'm hoping it can really enhance people's lives."
Clyde's Bruschetta
Brought to you by the chefs at Bethany Village, and now on the menu at Clyde's Pub, this easy-to-make Italian antipasto is the perfect summer appetizer.
6 tomatoes diced into ¼-inch chunks
3 tbsp. sweet, roasted red peppers diced into ¼-inch chunks
3 tbsp. of chopped green scallions
1 tsp of fresh, chopped garlic
1.5 ounces of Sun-Dried Tomato Vinaigrette dressing
1 large baguette, cut on the bias into ¼-inch thick slices and toasted in oven
Directions:
Combine all ingredients and mix well.  Allow to refrigerate overnight.  Spoon tomato mixture on top of bread just before serving. Makes four 2-ounce servings.
What's Great About Tomatoes and Garlic?
Tomatoes are the major dietary source of the antioxidant lycopene, which is linked to a reduction in heart disease and cancer. They also provide vitamin C, potassium, folate and vitamin K. Garlic, along with sending vampires on the run, is rich in the chemical allicin, which studies show may help lower blood pressure and cholesterol.